Unify All School-Home Communications
A single platform for everything from your district's mass notifications and mobile app to conference sign ups and permission slips
Unify All School-Home
Communications
A single platform for everything from your
district's mass notifications and mobile app
to conference sign ups and permission slips
Before ParentSquare​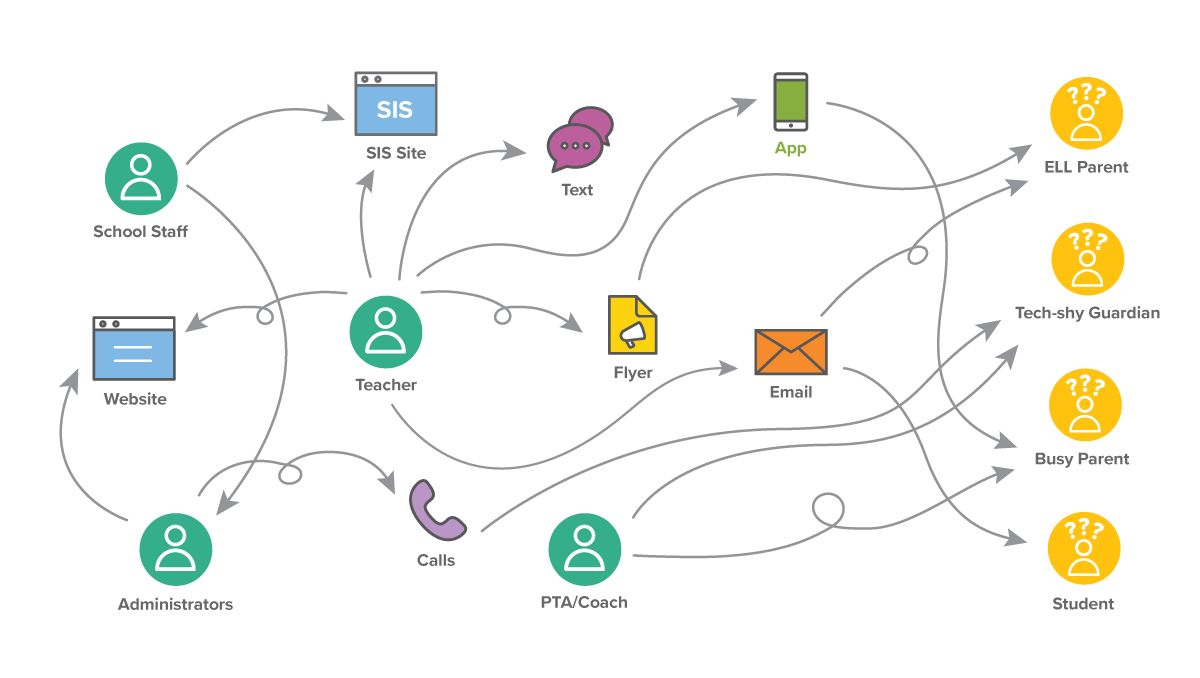 Districts, schools and teachers use different tools, platforms and apps.
Parents/Guardians are confused and can't keep up! Schools and districts don't know what's really working.
After ParentSquare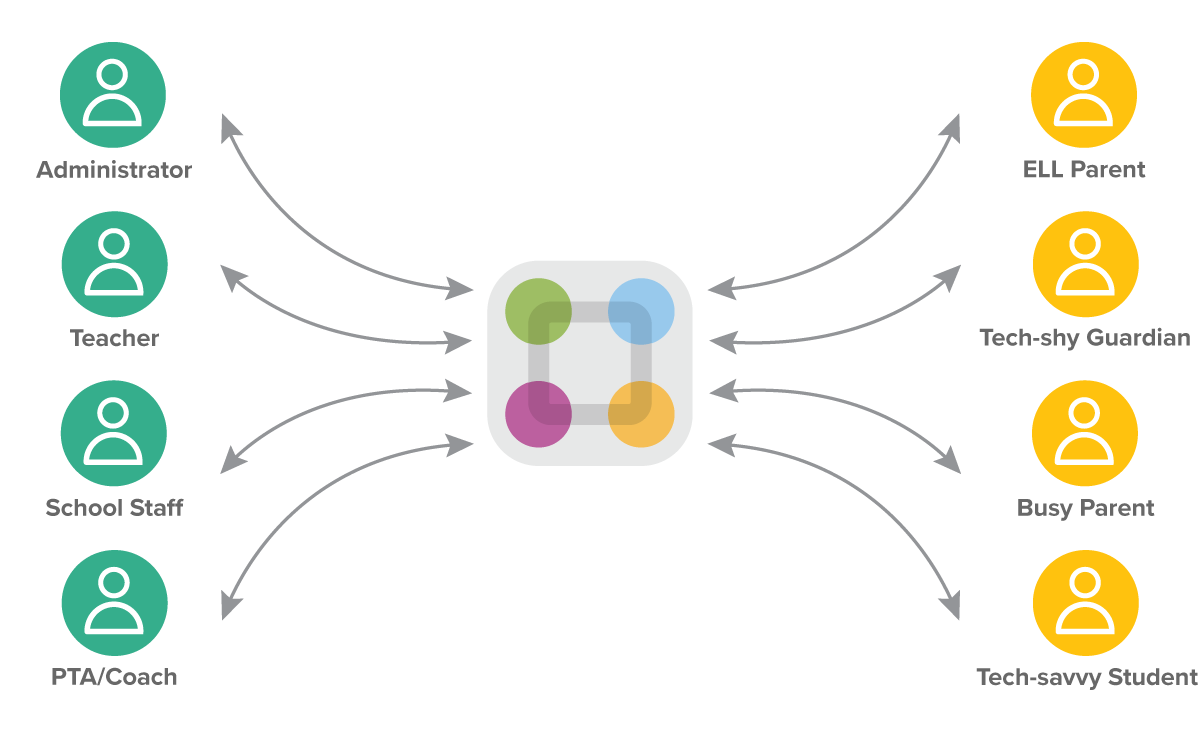 Schools and districts can see what's working and who they are
not
reaching.
Parents/Guardians know exactly where to go to find information and engage about their students!
ParentSquare is made for family engagement
and communications equity
ParentSquare is the only fully unified product that engages every family with school communications and communications-based services—all the way from the district office to the classroom teacher, and all in one place.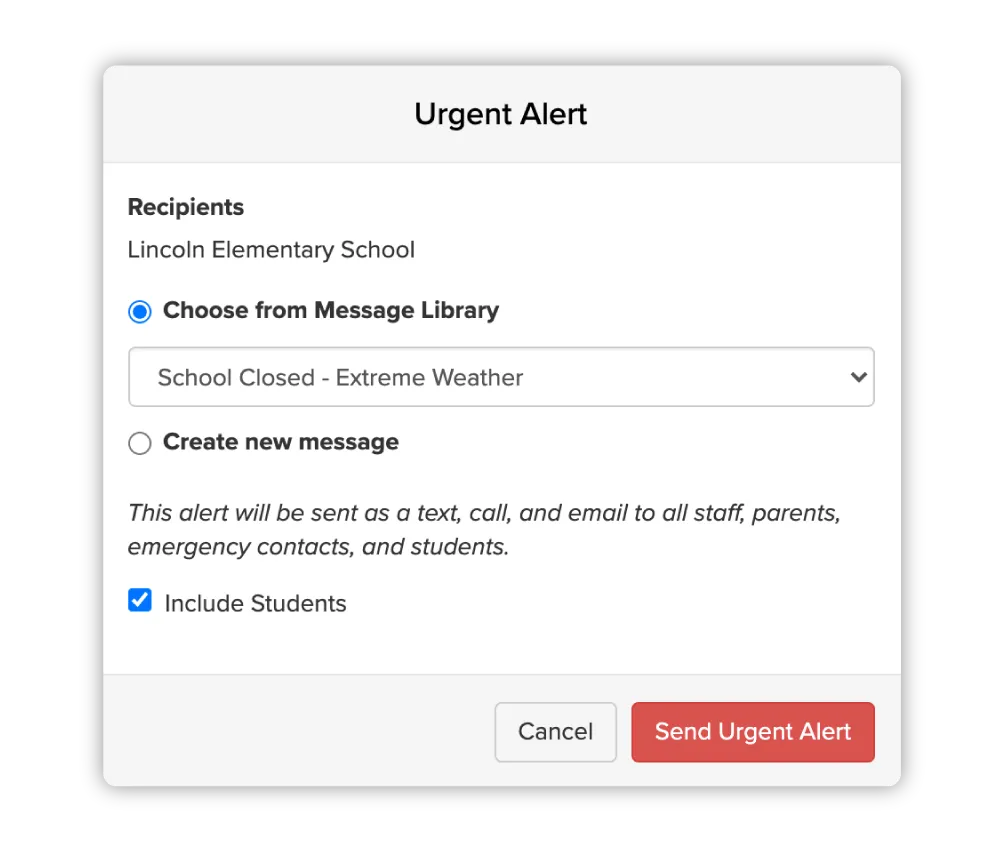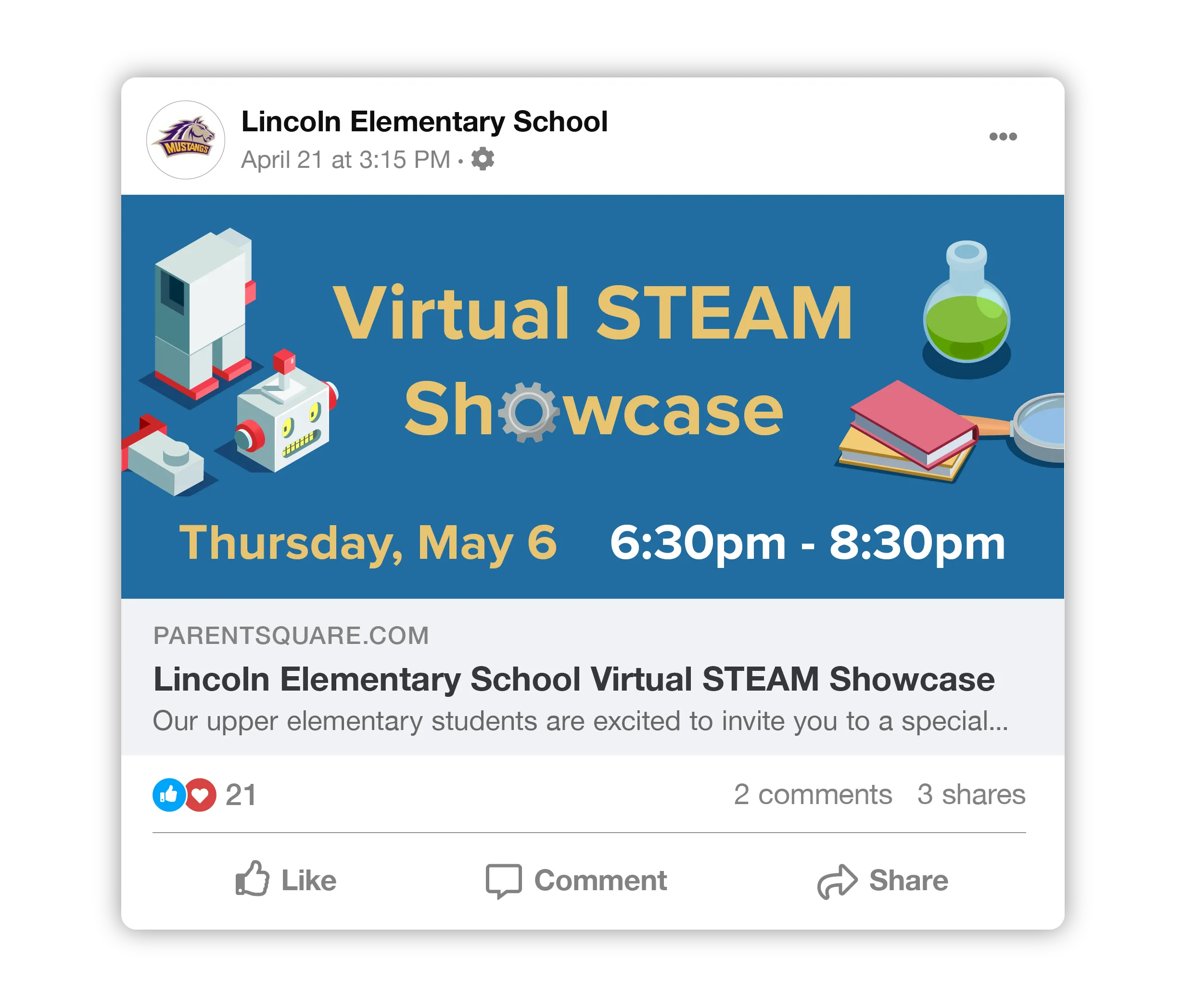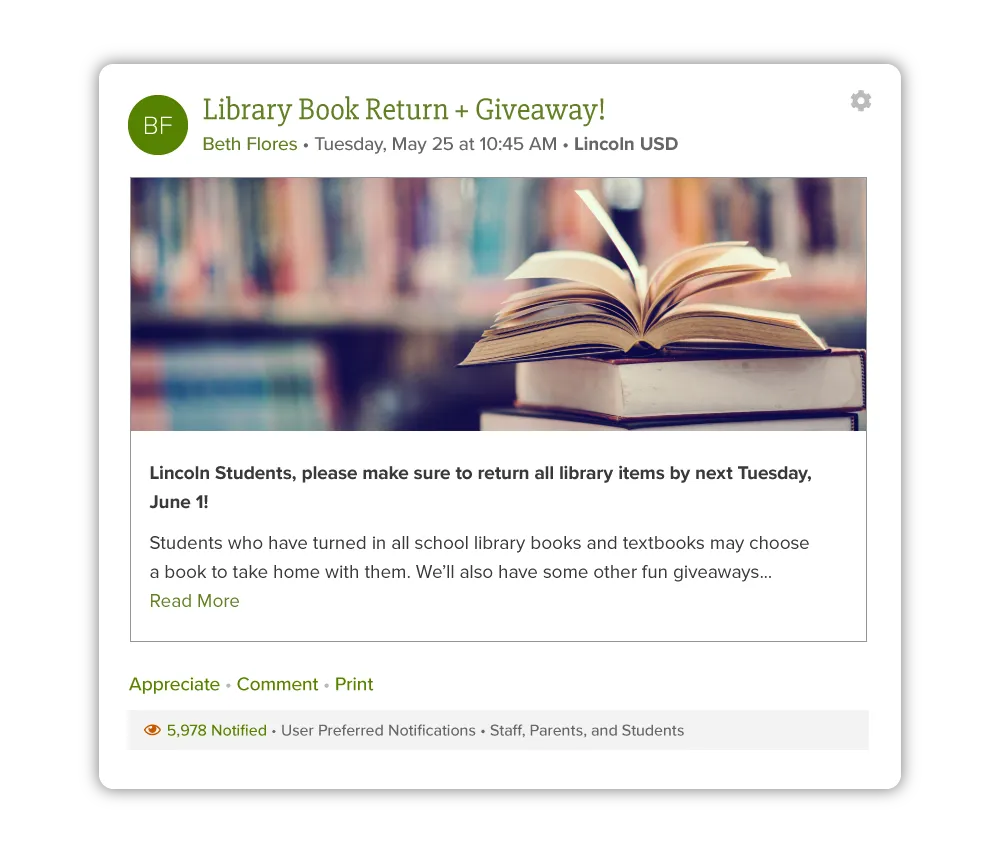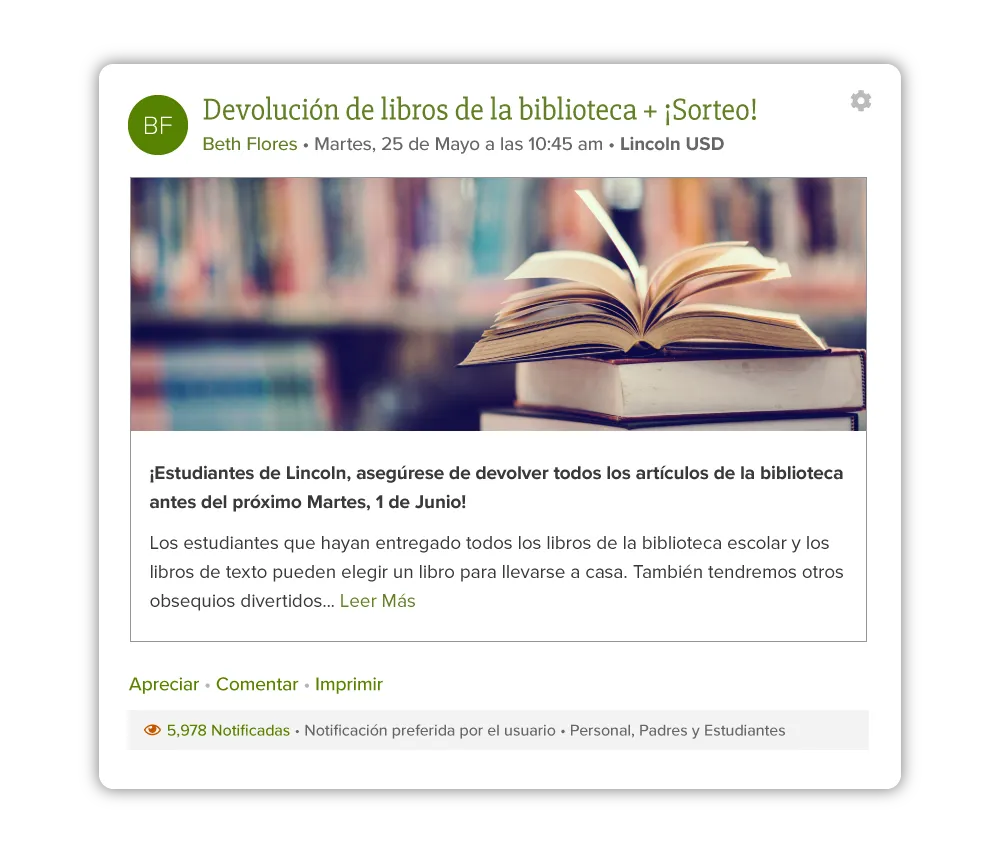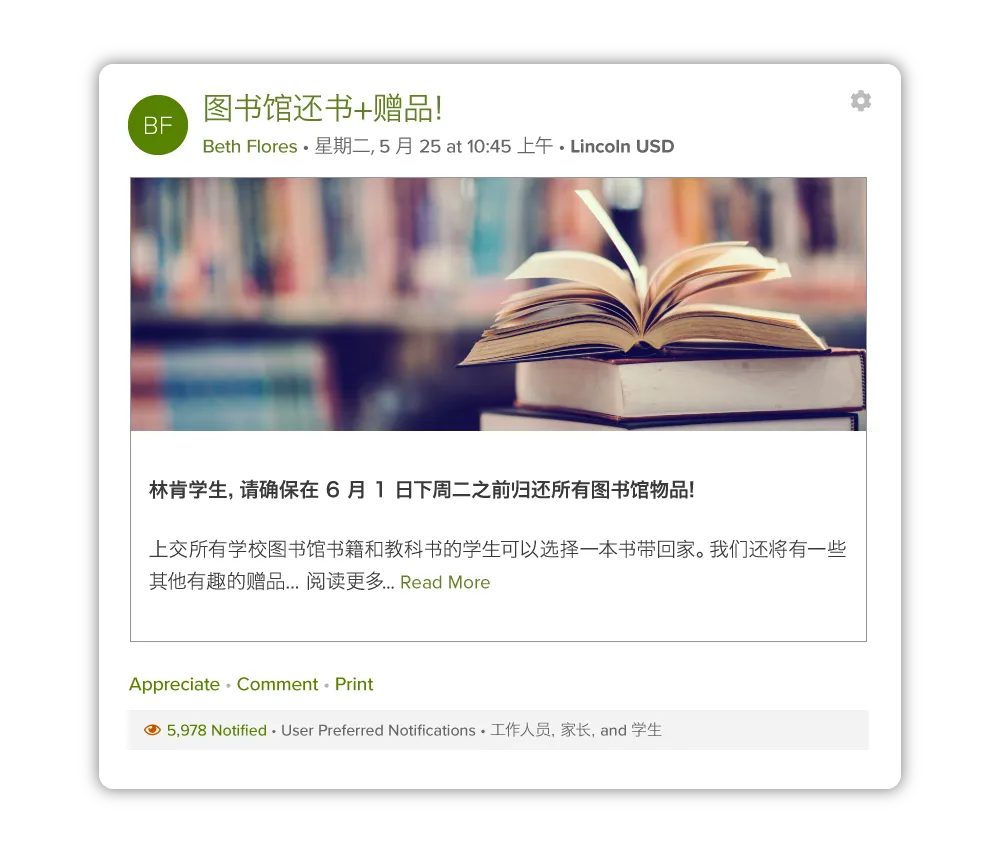 Send important alerts with a few clicks from your desktop or phone. Delivery reports show you exactly which student families did/did not receive the communication.
Save time by managing both internal and external social posts through ParentSquare without having to share Facebook or Twitter passwords.
Send media-rich messages to families. Save time with built-in distribution lists through SIS integration and ensure district-wide brand consistency with pre-defined templates.
Save time and money by sending confidential, student-specific documents — such as progress reports, IEPs, etc — to all parents electronically. 
Automatically alert all parents or guardians with student-specific notifications and let them respond via text, email, voice calls, or app.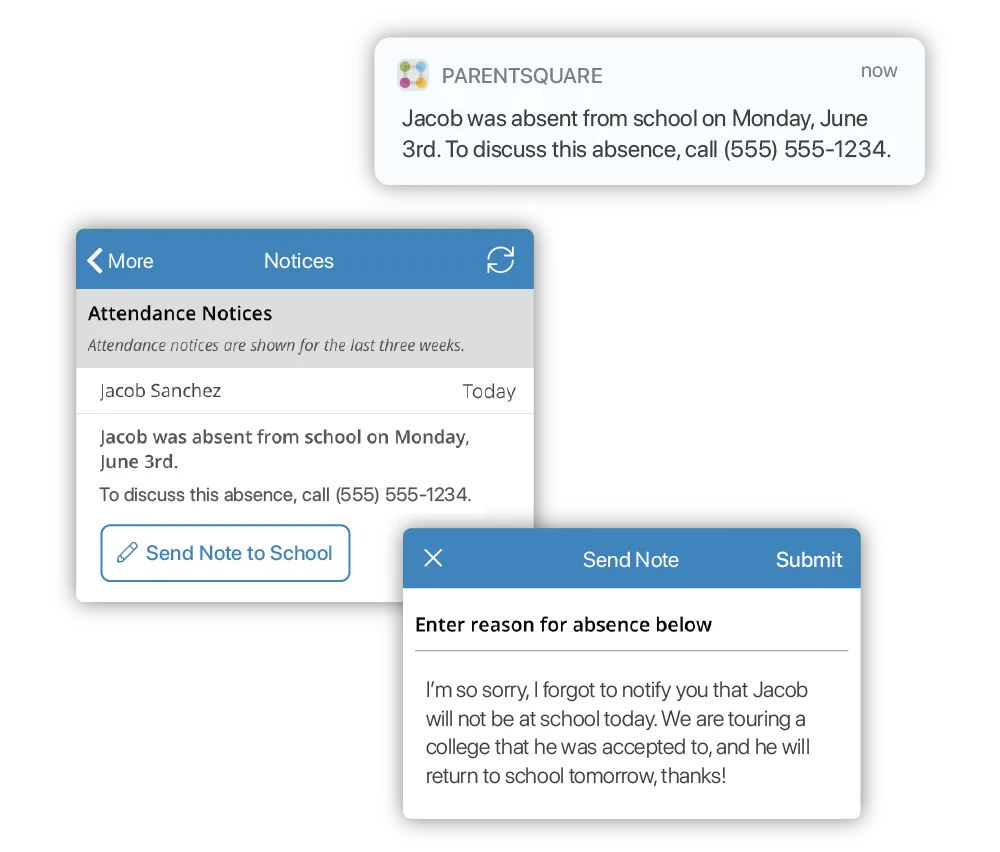 Conveniently message a parent privately, start a group conversation, or send a post to every parent/guardian of students in a class/grade/period, etc., with 2-way translation.
Make it easy for parents to contribute their time or provide needed items by adding sign-up slots to your posts. Easily track progress and send reminders with a click.
Increase participation with time slot sign ups and automatic reminders for your families.
Teachers and admins can send posts, messages, and alerts to students in a safe, private place with administrative oversight.
Make it easy for parents/guardians to connect with teachers, staff, or even each other (if enabled). Search by name, email, phone, or student.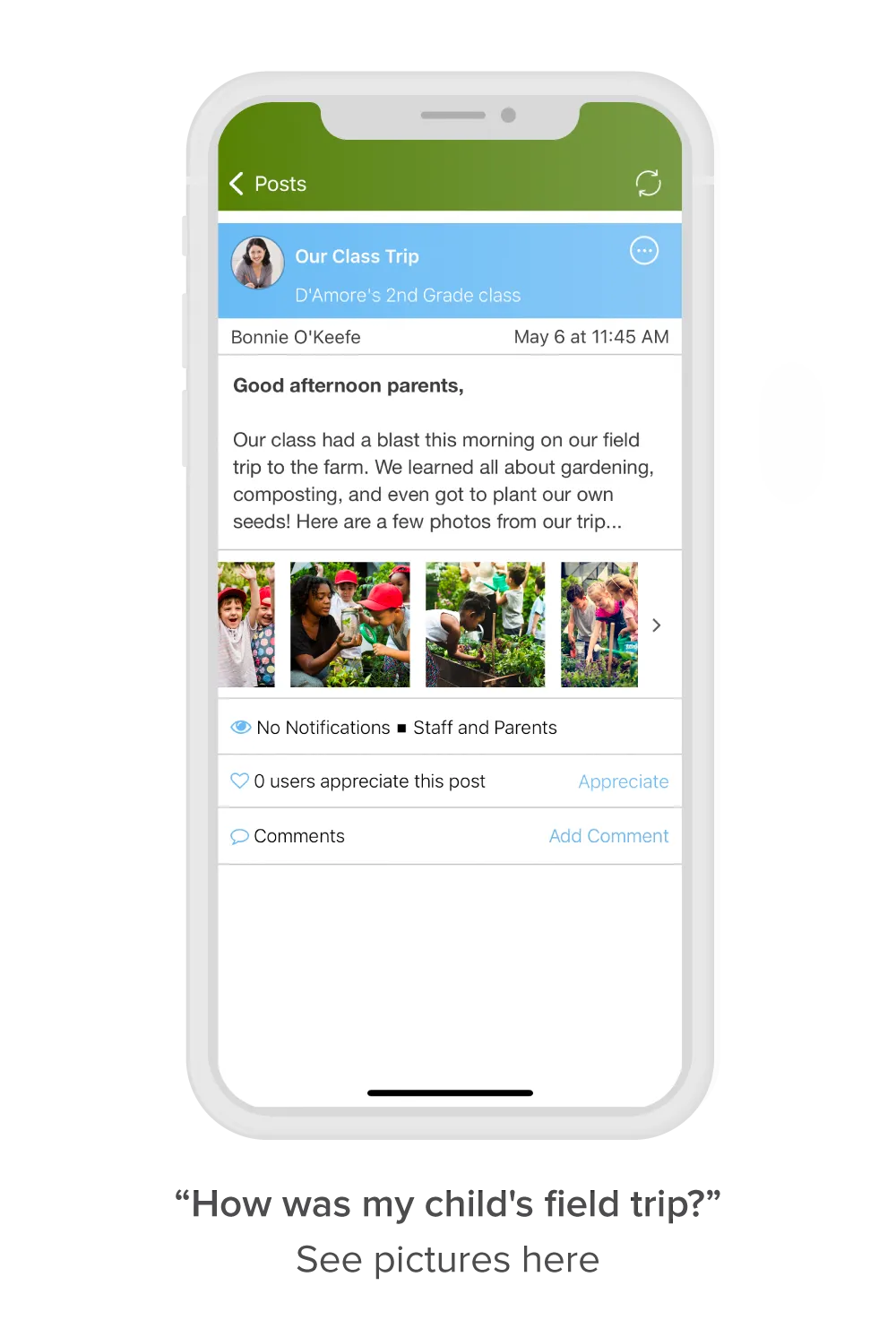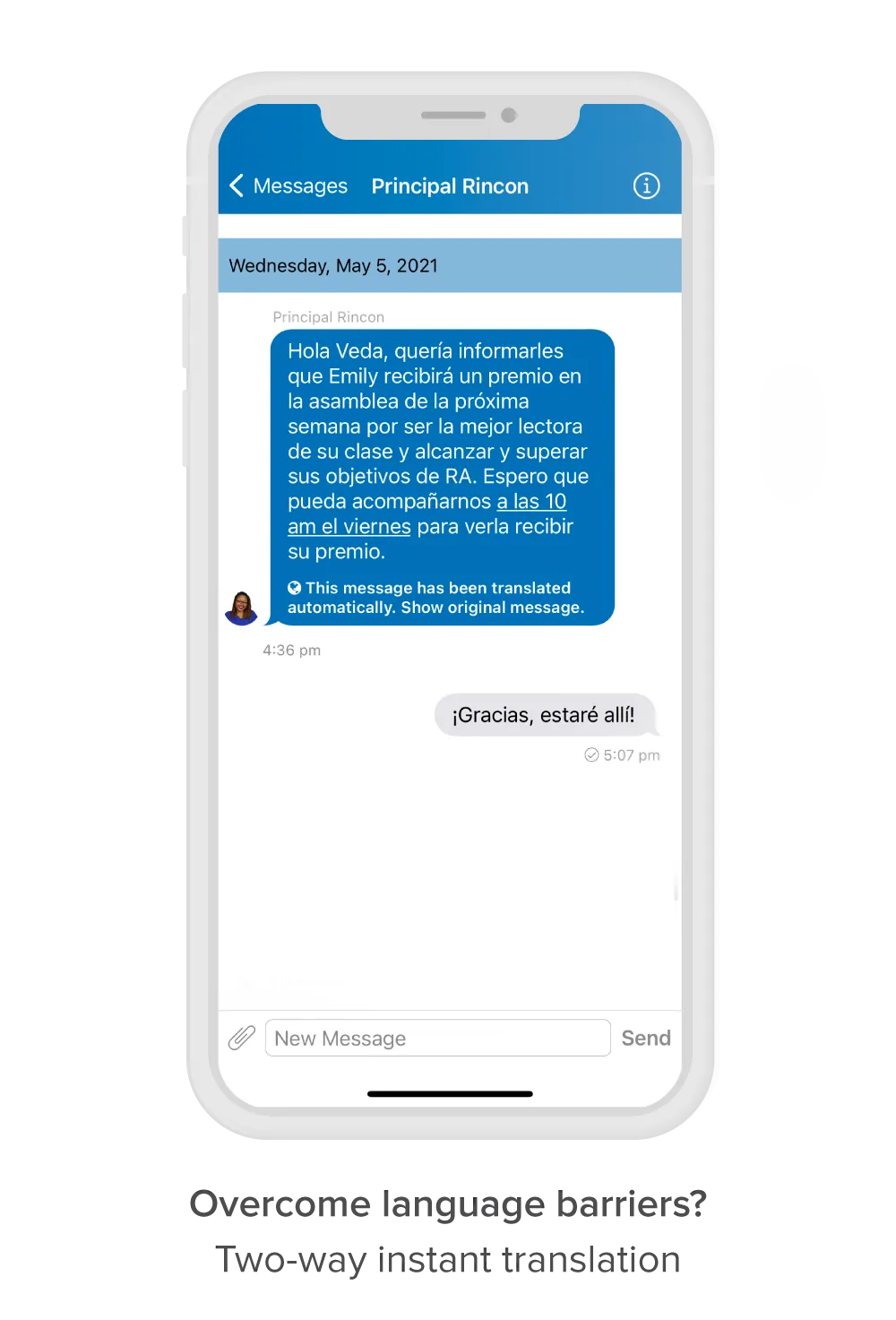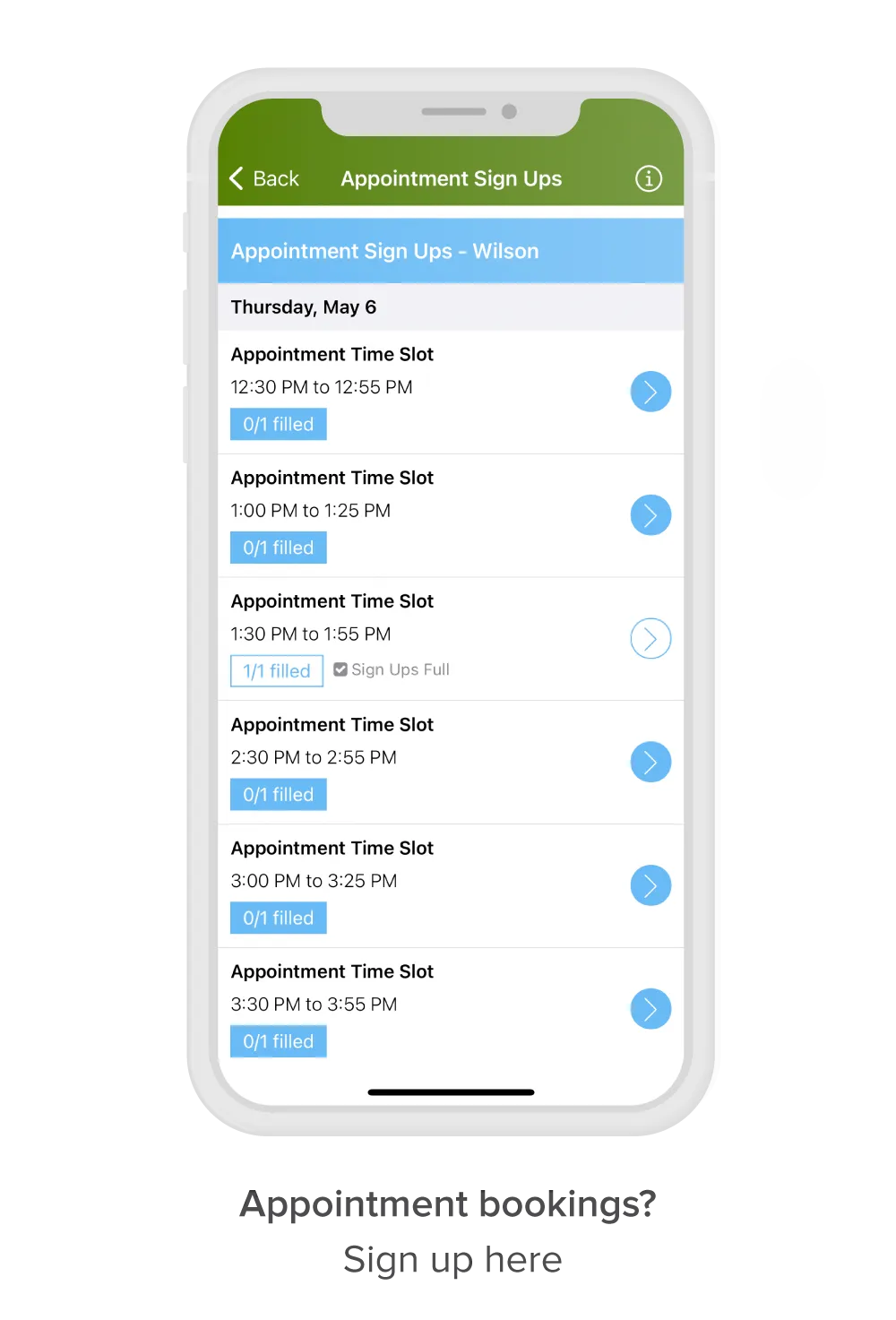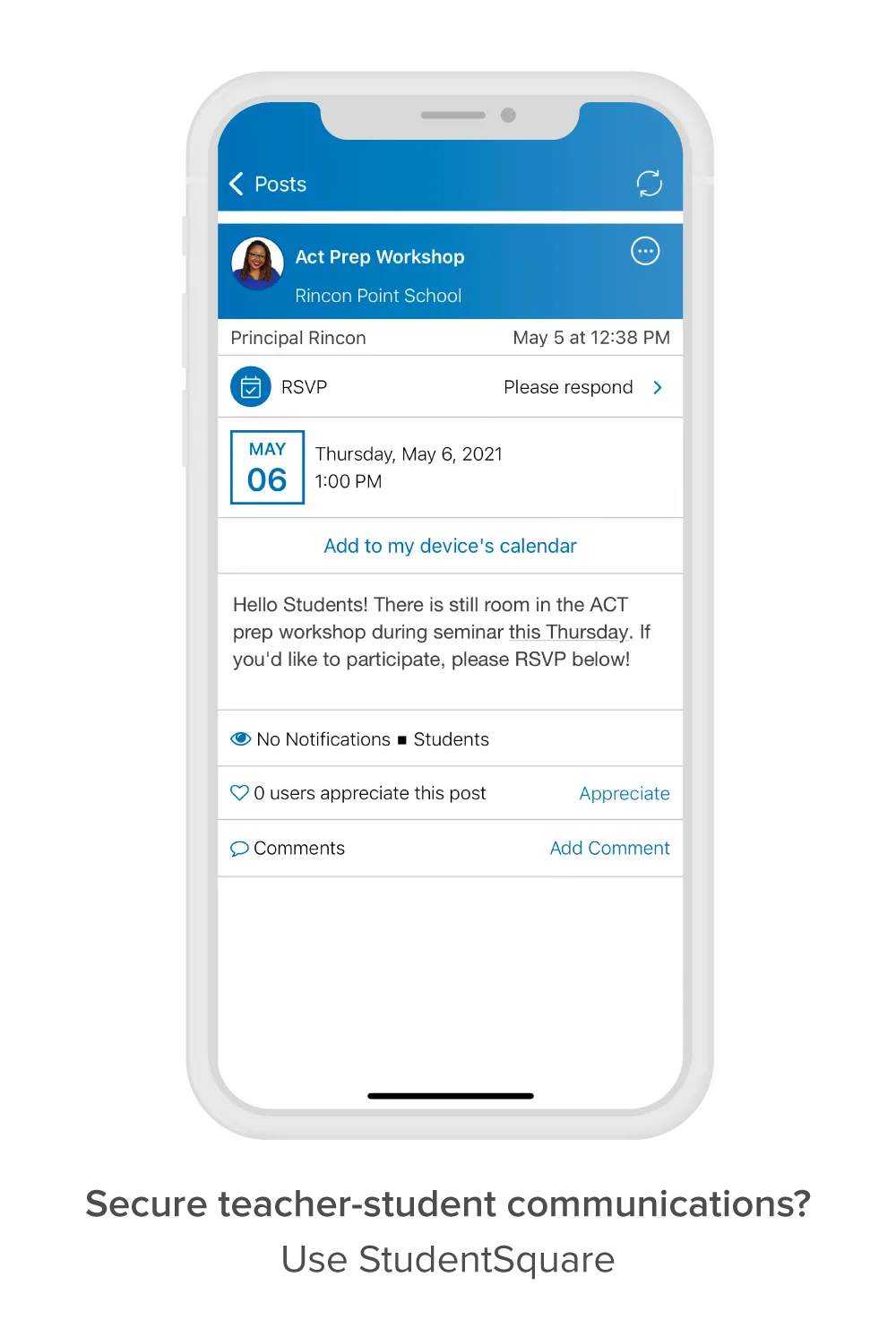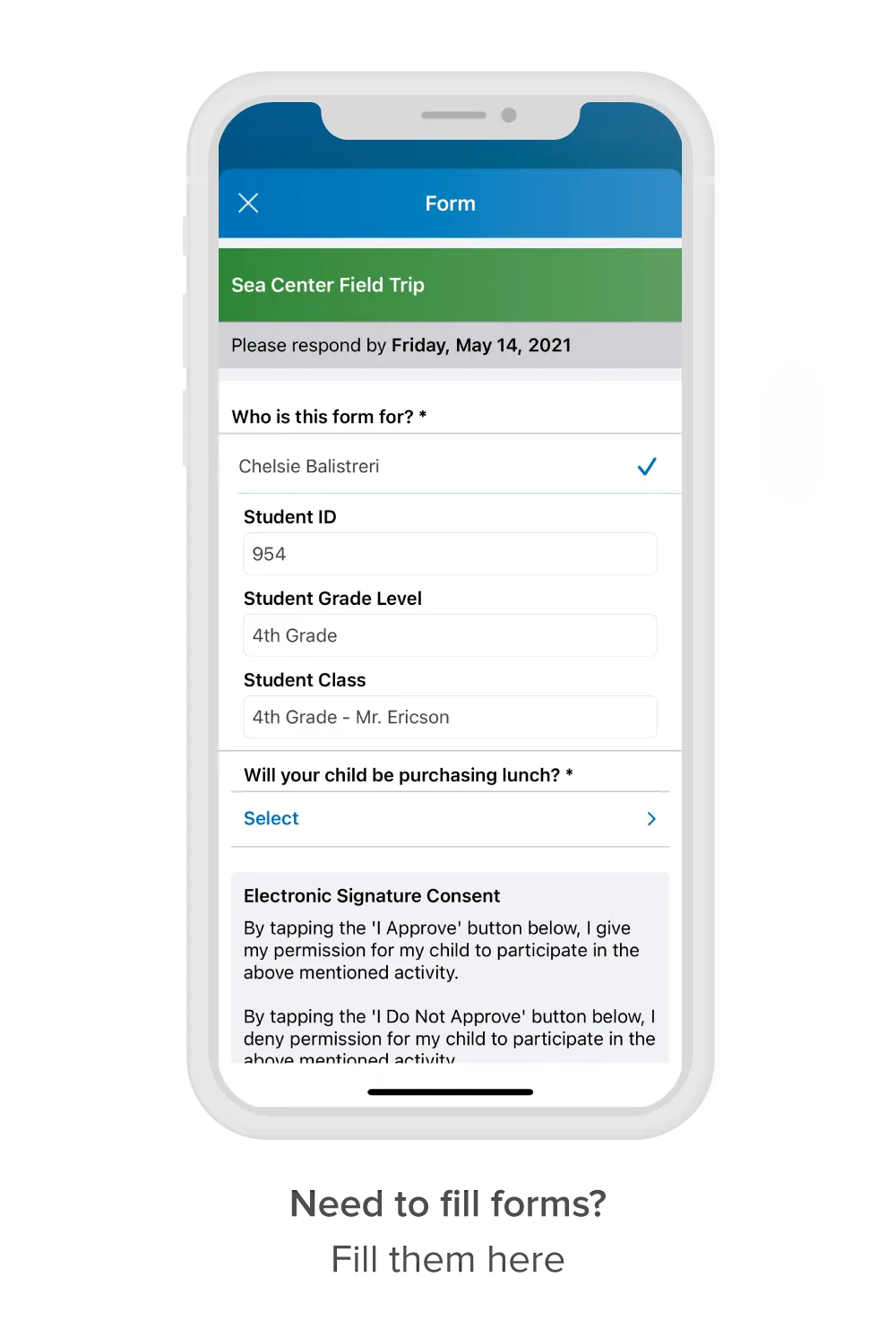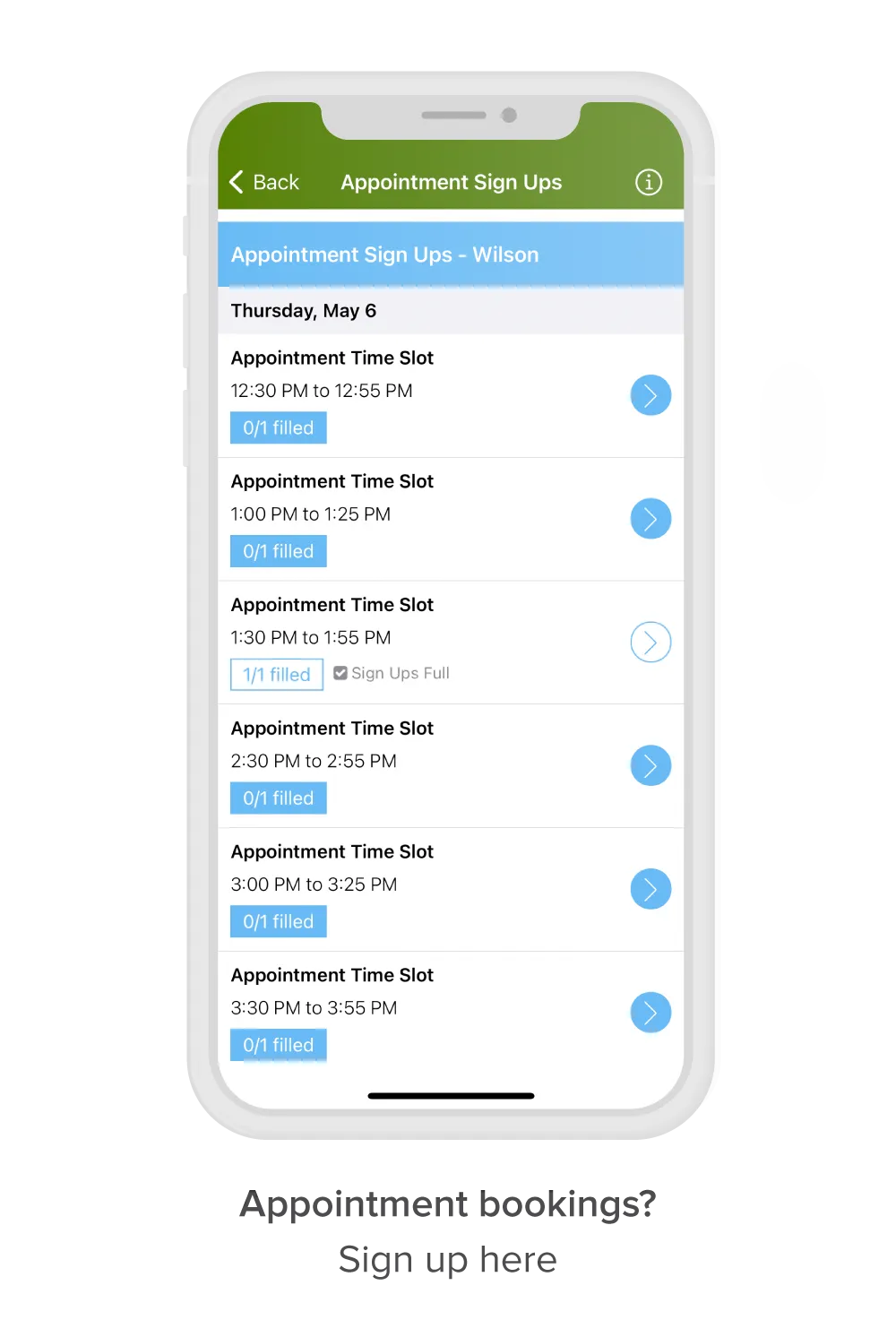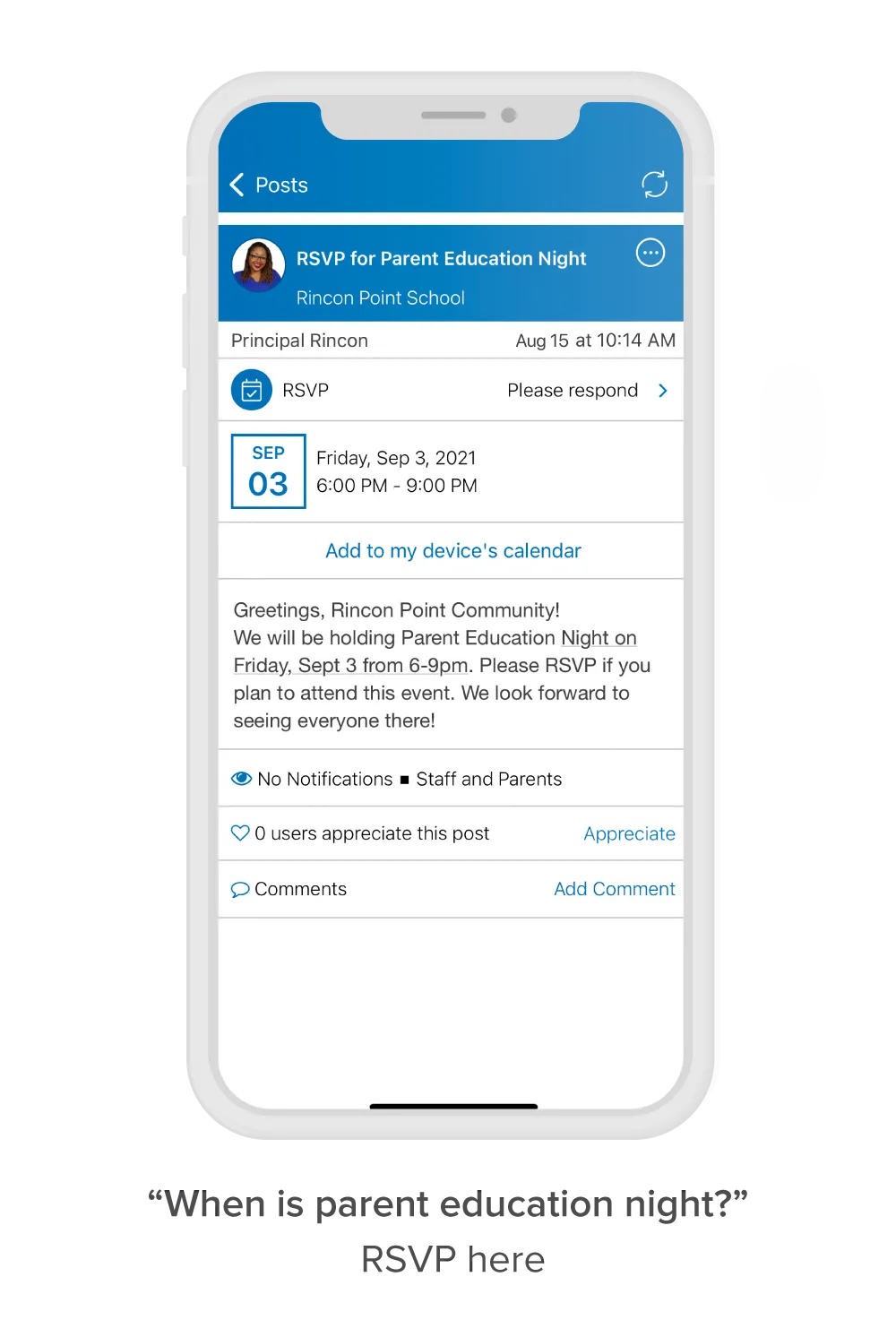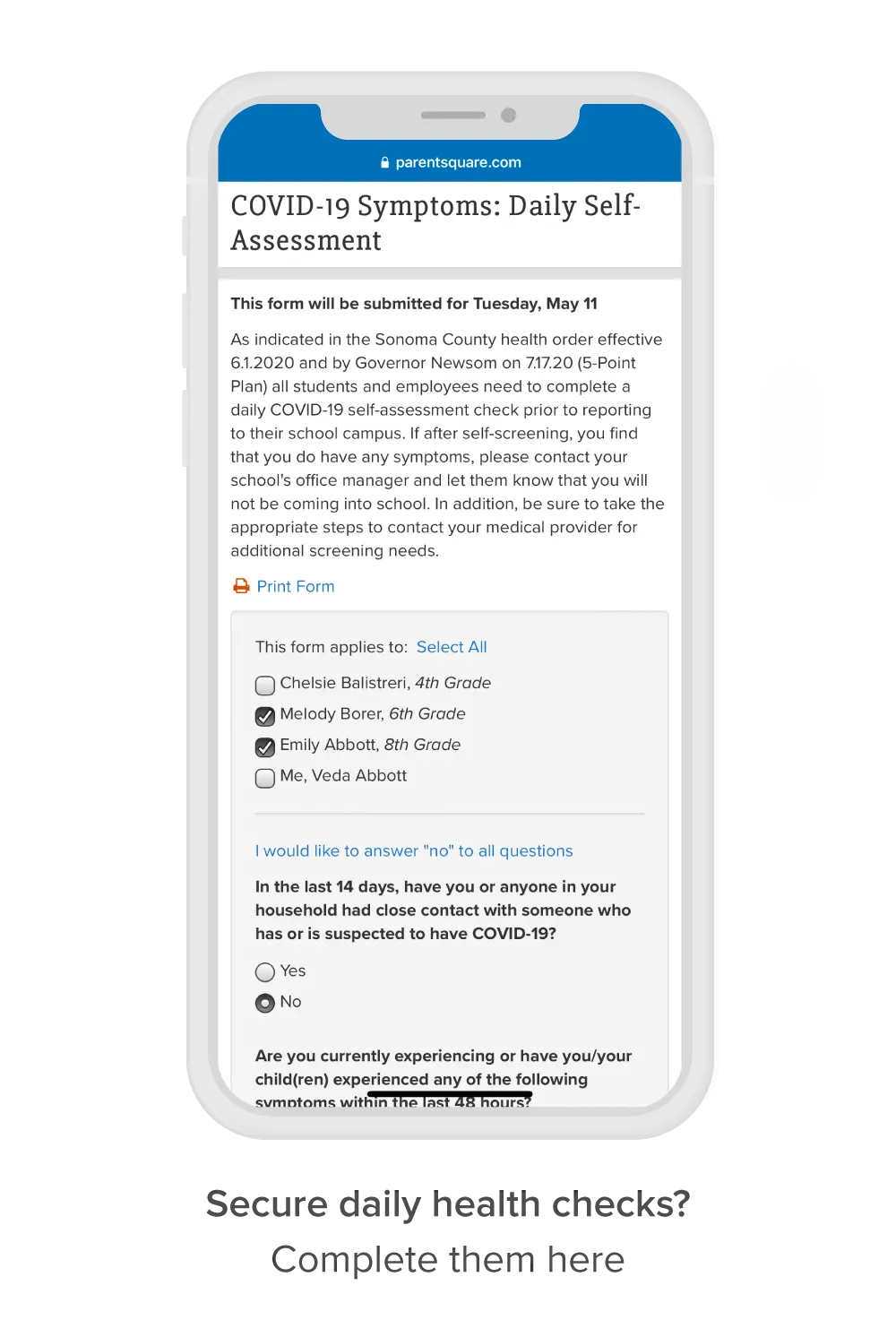 Securely embed permission slips or forms requiring a signature into your posts, pre-filled with known student/parent information, translated to parents' preferred languages, to save time and ensure accuracy.
Grow participation rates for any type of appointment by adding time slot sign ups to your post. Streamline material pick-ups/drop-offs, counselor appointments, office visits, etc.
Add online payment requests directly to your posts and/or set up invoices for one-time or recurring monthly payments. For example: field trips, optional supplies, uniforms, after-school programs, and lost library books.
Easily get a count of adults and students attending a school event with built-in event RSVP options, including event reminders. Establish a two-way sync between your public school calendar and ParentSquare.
Quickly gather input from parents when you need it. Pre-built templates, multi-language versioning, and fields pre-populated with known student/family data help everyone save time.
Streamline daily health check processes for staff and students with secure, customizable forms, multiple language versions, automatic flagging of positive responses, and detailed admin reports.
Save time and money by sending confidential, student-specific documents — such as progress reports, IEPs, etc. — to parents electronically.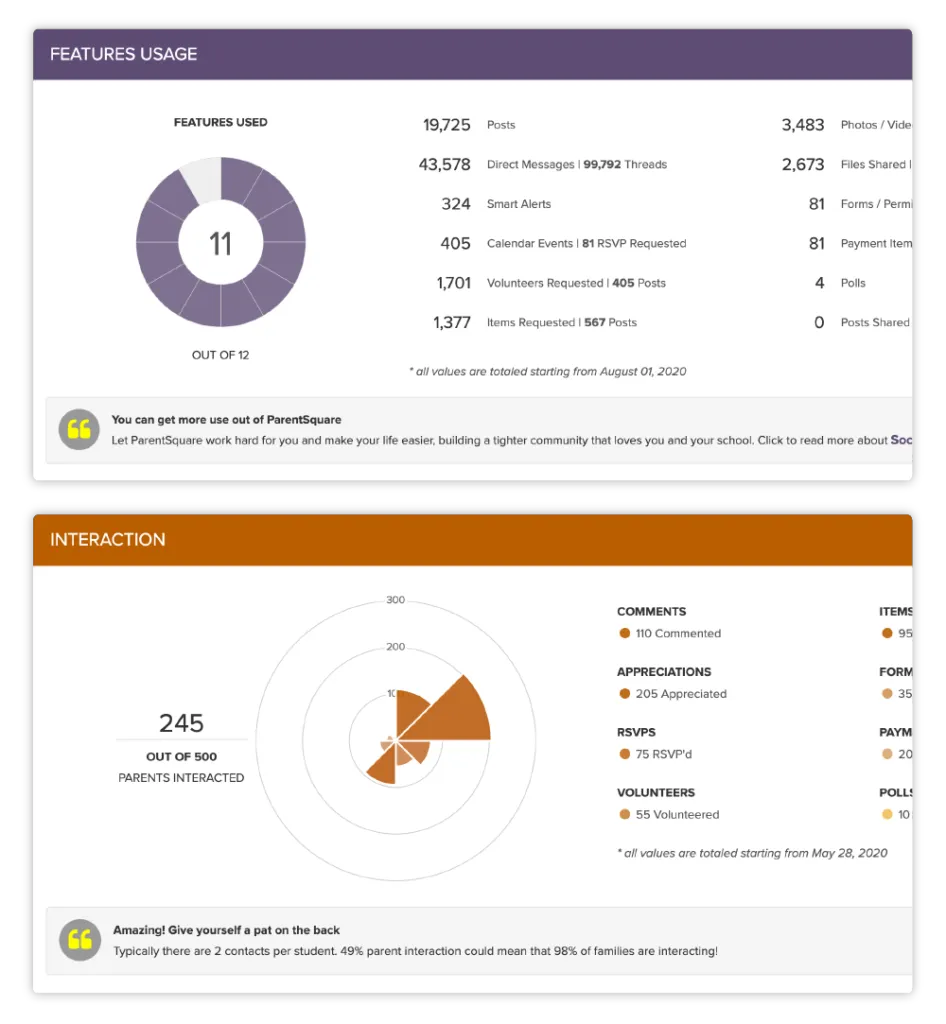 Track the performance of all schools services
with detailed reports.
Oversee and manage all communication from the district level to the classroom, complete with role-based permissions and audit-logging.
Easily measure and improve engagement with visual reports on parent reach, participation, and engagement.
Translate to 100+ languages to improve reach and better communicate with ELL families.
ParentSquare's smooth onboarding process and ongoing support are consistently praised by customers as among the best in edtech.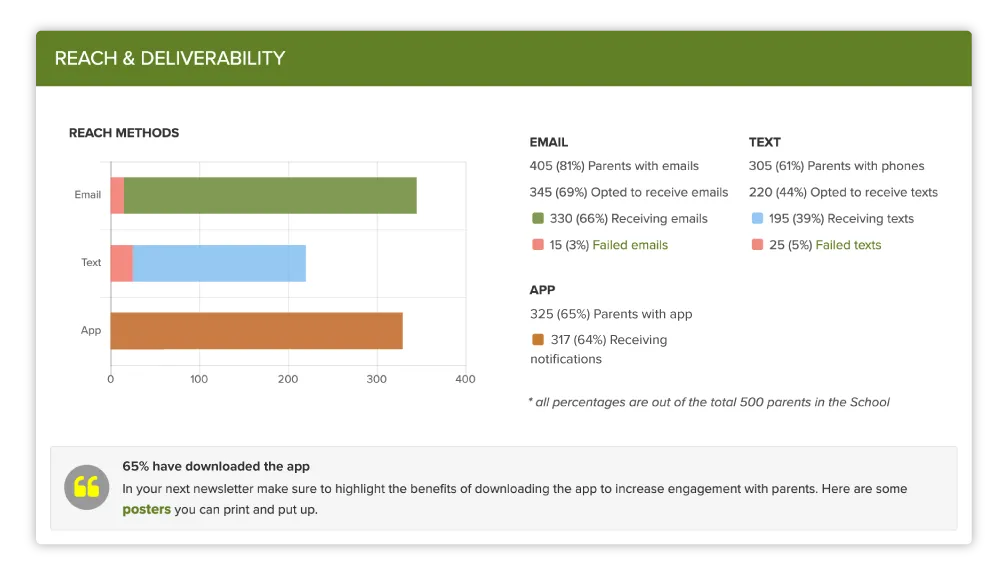 Unique contact management features save time and make it easy to keep family contact data current, without compromising the security of your SIS.
ParentSquare is fully compliant with FERPA and COPPA, and we are proud signatories of the Student Privacy Pledge.
We safeguard the confidentiality of all information we collect by adhering to industry-leading security protocols for data transfer and storage.
Intelligent integrations with your SIS and single sign on capabilities streamlines support and ensures secure, up-to-date data across all systems.  
Delight all your stakeholders through a single platform
Superintendents
We officially migrated recently and we love ParentSquare – everyone thinks it is really easy to use. And, no need to boot up your laptop just to send out a message – just use the app! We are also using their translation setting for our ELL families, with languages like Nepali, Kinyarwanda, and Swahili, and a local translator reports that the translations are "perfect"!
This system has allowed us to customize groups in order to communicate with specific stakeholder groups. We no longer "spray" communication to everyone, but are able to target groups which has been a game changer from our former parent communication tool.
Comms Officers
Tech Leaders
Principals
Educators
Parents/Guardians
Bring ParentSquare to your school or district