ParentSquare's investment in security and compliance will drive innovation and ensure trustworthy, reliable edtech for educators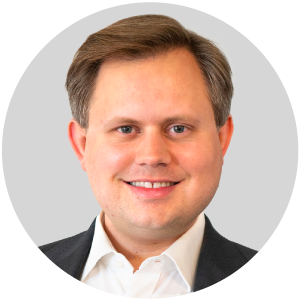 ParentSquare, the award-winning unified school-home communications platform for K12 education, has announced that Brian Rowse has been named Chief Information Officer (CIO). In his new role, Rowse will be responsible for maintaining industry-leading cybersecurity, privacy and reliability standards for the company, as well as overseeing information technology and infrastructure operations.
Rowse has served as the vice president of security and compliance for ParentSquare since November 2022. In this role, he prepared the company for a System and Organizational Controls (SOC2) audit and managed ParentSquare's IT tasks and infrastructure. In addition to his security and compliance responsibilities, Rowse studies the latest technology trends and enhancements, and recommends solutions for the team.
"Since he joined ParentSquare, Brian has consistently gone above and beyond his assigned role," ParentSquare Founder and President Anupama Vaid said. "This role change further demonstrates ParentSquare's commitment to protecting student privacy, as well as providing districts nationwide with technology that they can trust."
Rowse previously served as the chief information officer/assistant superintendent for technology and as director of technology for the Santa Barbara Unified School District, leading improvements in technology, data and educational outcomes. During his time there, Rowse was a member of the Aeries Student Information System user advisory council and an early adopter of the Student Data Privacy Consortium's Student Data Privacy Agreement for California. Prior to K12 education, he served as a management consultant for Ernst & Young LLP (EY), advising leading companies on process improvement.
"Working at ParentSquare, I'm privileged to have an opportunity to support educators across the country," Rowse said. "I'm honored to be a member of the team and to continue the company's dedication to data security and privacy."
Rowse holds a bachelor of science in business administration from the University Of Southern California.
About ParentSquare
ParentSquare is the leading provider of modern family and community engagement solutions for K12 schools. Millions of educators and families in 49 states rely on the multipurpose unified platform that includes mass notifications, classroom communications, school websites, and other communication-based services, all supported by visual dashboards. ParentSquare's technology platform features comprehensive integrations with school administrative systems, translation to more than 100 languages, and app, email, text, voice, and web portal access for equitable communication. Founded in 2011, the company is headquartered in Santa Barbara, CA. Learn more at https://www.parentsquare.com.