Social Media Integration For Schools
Create a ParentSquare post and share it across social media and your website to keep your community informed and reach parents through their preferred channels. Highlight school successes, district-wide announcements, or any urgent notifications, and easily showcase these on your social media channels* with one click.
*Facebook, Twitter & your school website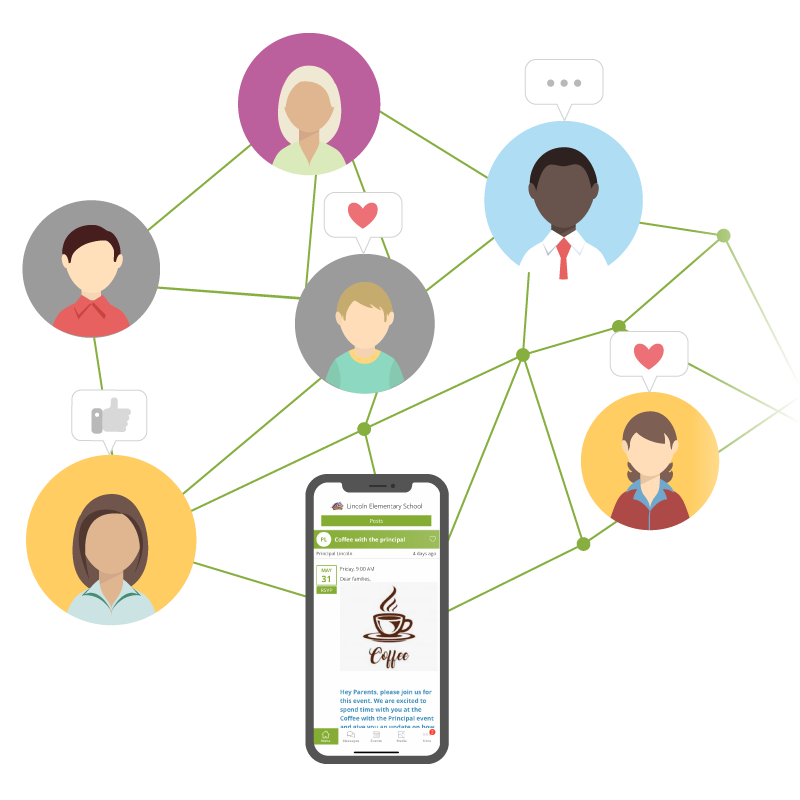 Benefits of sharing your ParentSquare posts:
Highlight your school's accomplishments, fun activities, and more
Build your brand and cultivate a positive school climate
Keep your school communications private and share the posts you want to feature
Maintain control over who can share posts at your district
With ParentSquare's Social and Webshare technology, you can:
Curate from posts by admin & teachers across all of your schools
Share interesting & relevant ParentSquare posts to social media with a click
Once connected, all permitted people can share – no need to exchange passwords
Keep your website up-to-date with dynamic content from ParentSquare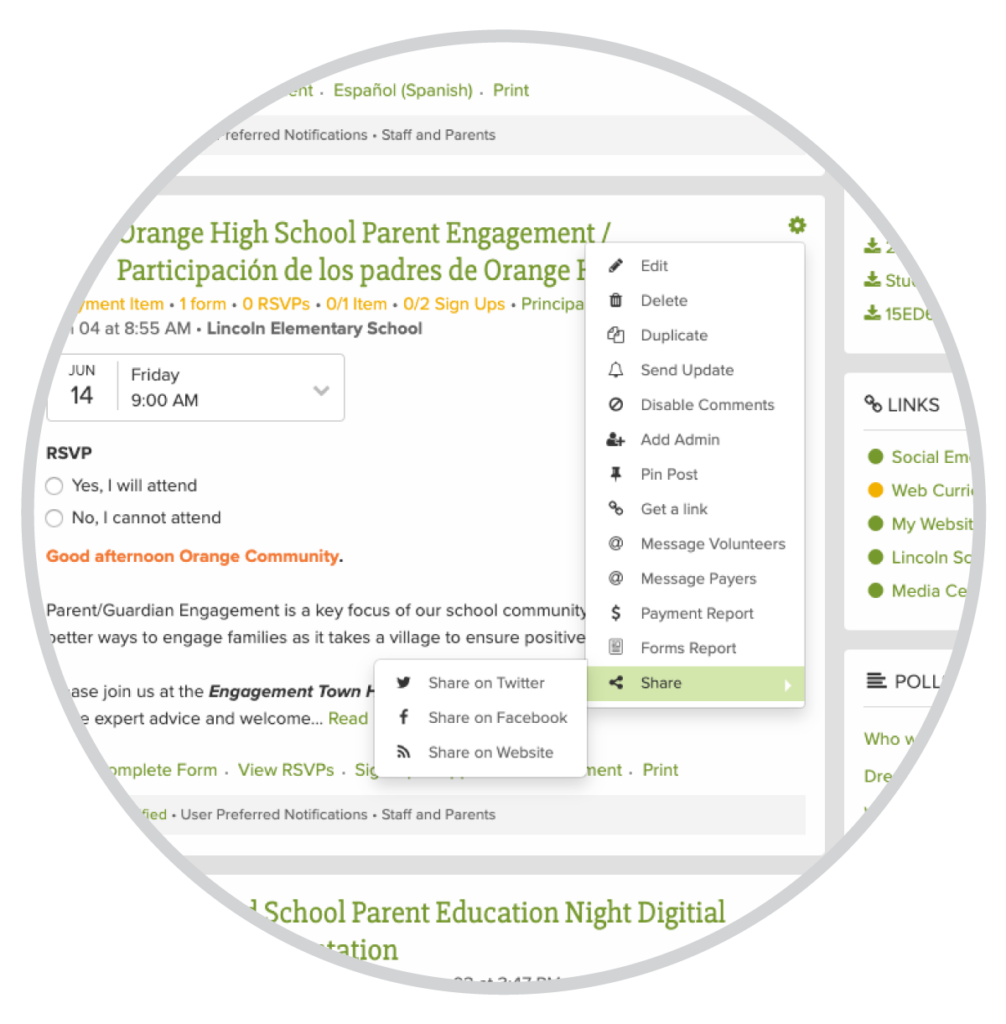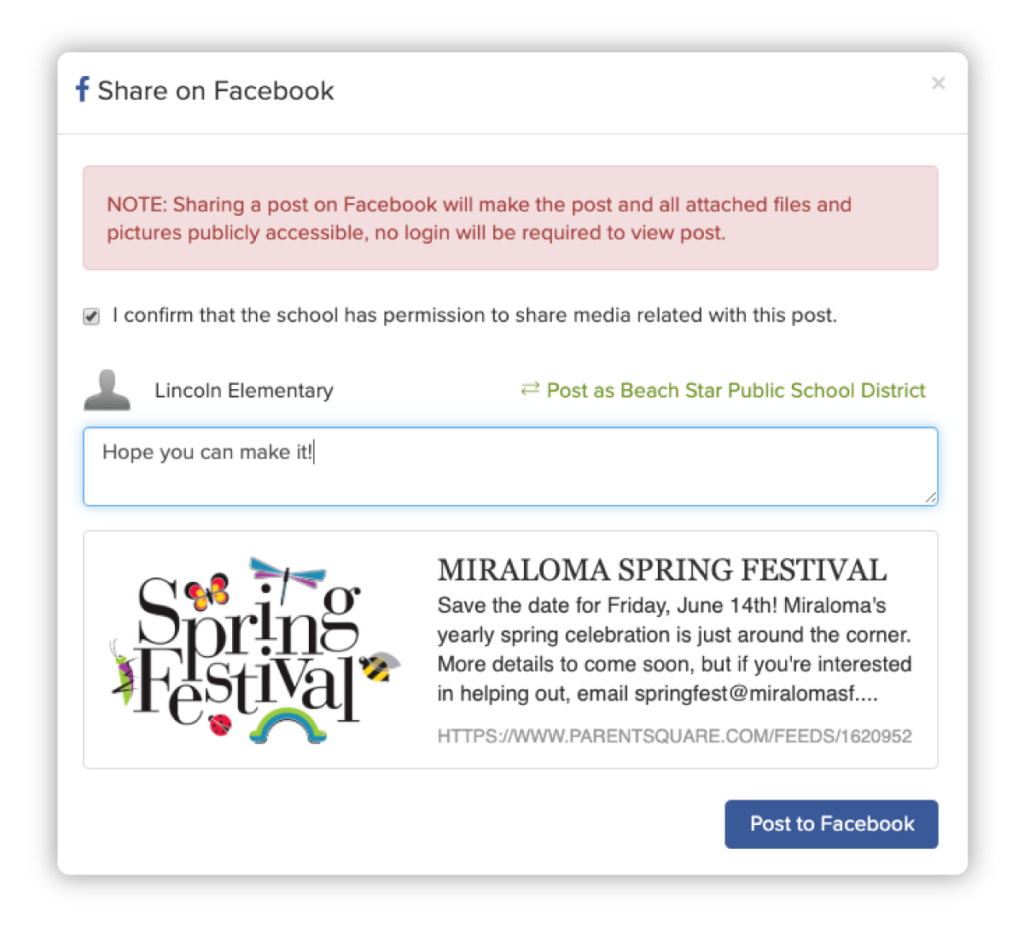 Find a ParentSquare post you want to share
Change or add text to accompany your post
Share your post with the world!
Explore More Mass Notification Features
Explore All ParentSquare Features