Digital Forms & Permission Slips
Securely send home electronic forms for signatures.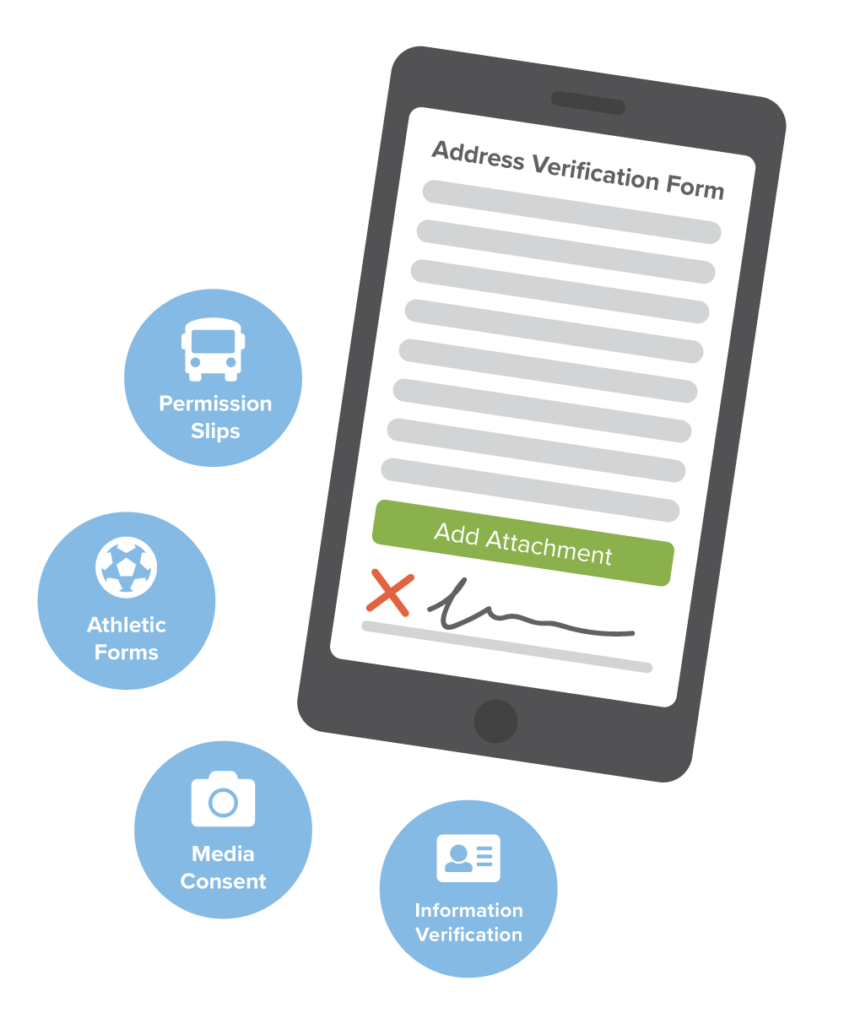 Go Paperless to Simplify Life For Parents and Teachers
Save money & support green initiatives by reducing paper consumption.
No longer worry about forms becoming lost and never returned.
Parents can fill out permission slips from the ease of their phone.
Student and parent information is auto-populated.
Easily keep track of all permission slips.
Send automatic reminders to parents.
Download signed forms with certificates and view the audit trail of actions taken from each user.
Features of ParentSquare's Forms Technology:
Easy and intuitive to use – there's no need to be tech-savvy to build forms!
Forms Library with templates that districts can share with schools.
Ability to duplicate an existing form instead of creating a new one.
Mark students who have filled forms offline and remind those who haven't yet filled out their forms.
Forms requiring a signature are now converted to documents that users can review before providing an electronic signature.
A complete audit log is included and uses secure cryptographic digests to ensure it is 100% accurate.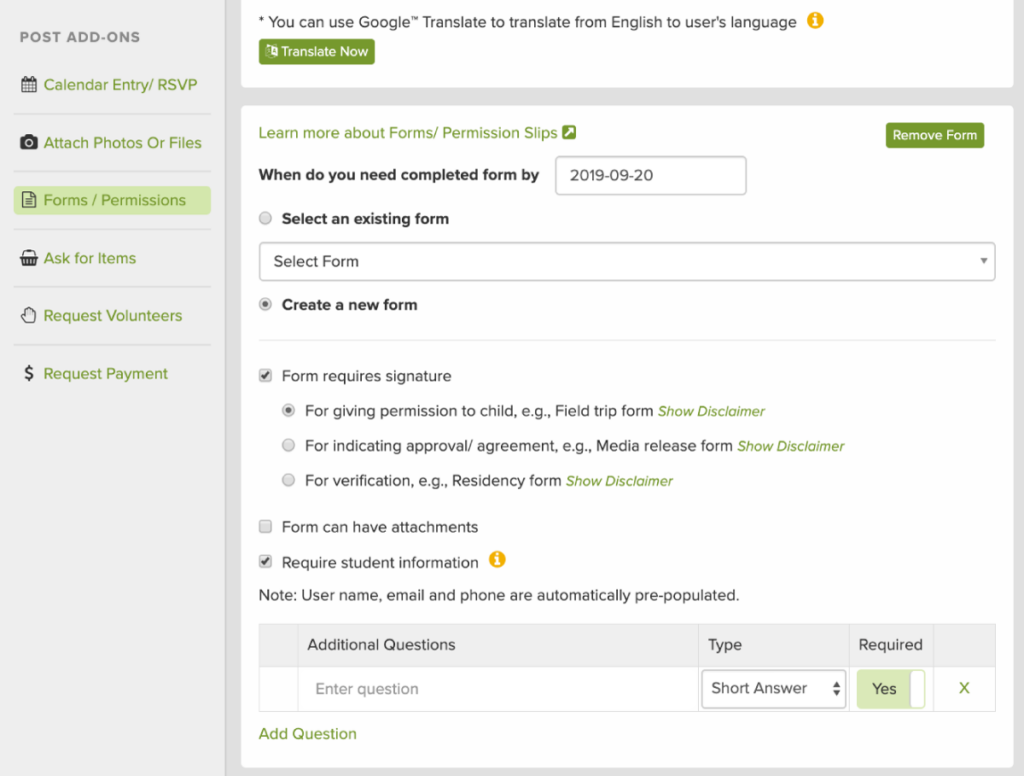 "ParentSquare is a wonderful solution to communicate with parents and guardians of all kinds. Communicate through text or email for the tech savvy, or the app for those that need more support. We appreciated the add ons as well, allowing our district to head towards going paperless collecting forms, permissions, and volunteer lists easily and much more quickly than before."
Diana Nguyen
Delhi Unified School District, CA
Email, text, or app notification with form link
Online form with pre-filled information
Electronic signature field (if required)
Email confirmation upon form completion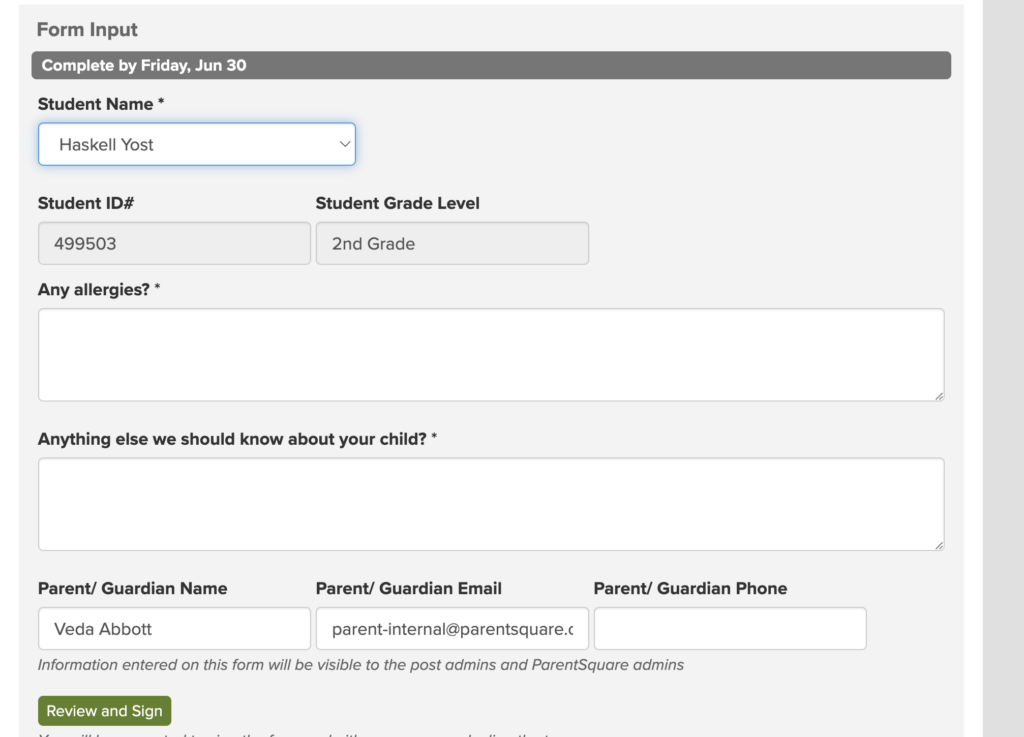 Explore More School Services Features
Explore All ParentSquare Features