Extend your engagement efforts to the entire community, not just students, families and staff.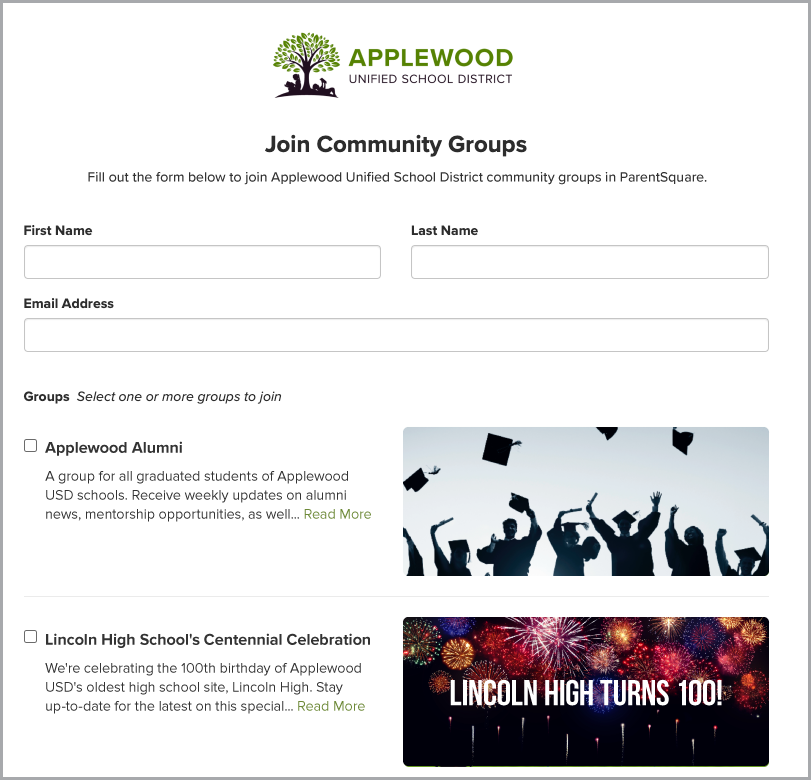 The Community Groups feature offers a self-serve sign-up for alumni outreach, athletic programs and teams, special events, school boards, and other communications that would benefit community members outside of the district or individual schools. District admin, school admin, or group owners may send posts to the community group.
Share the invite URL on your district/school website, email to your community, and share on social media to reach your community members.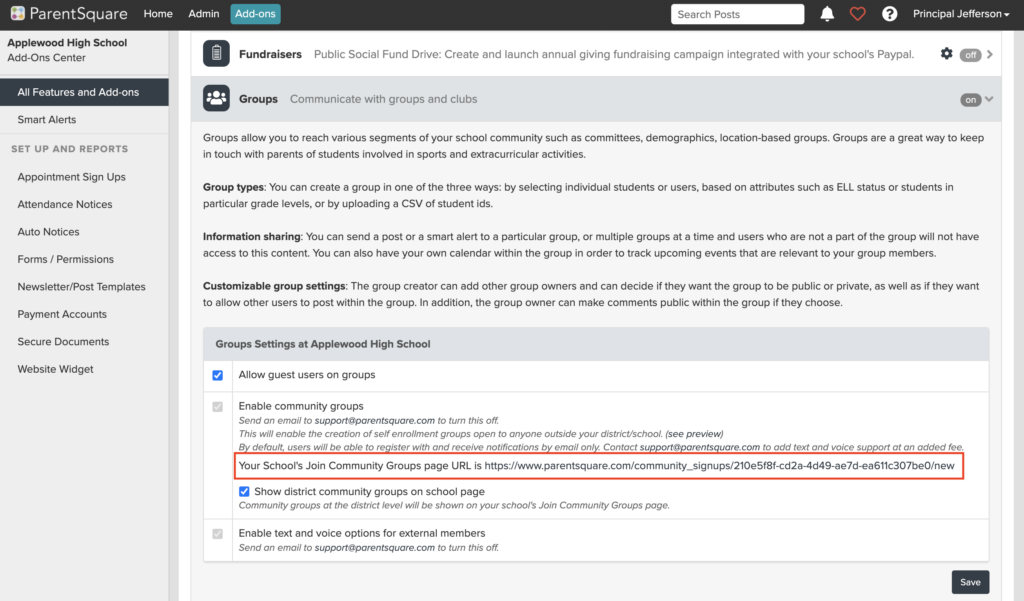 Explore More School Services Features
Explore All ParentSquare Features