Virtual Phone: School Phone System
Reaching parents on their phones is quick, easy, and tracked – all from within ParentSquare.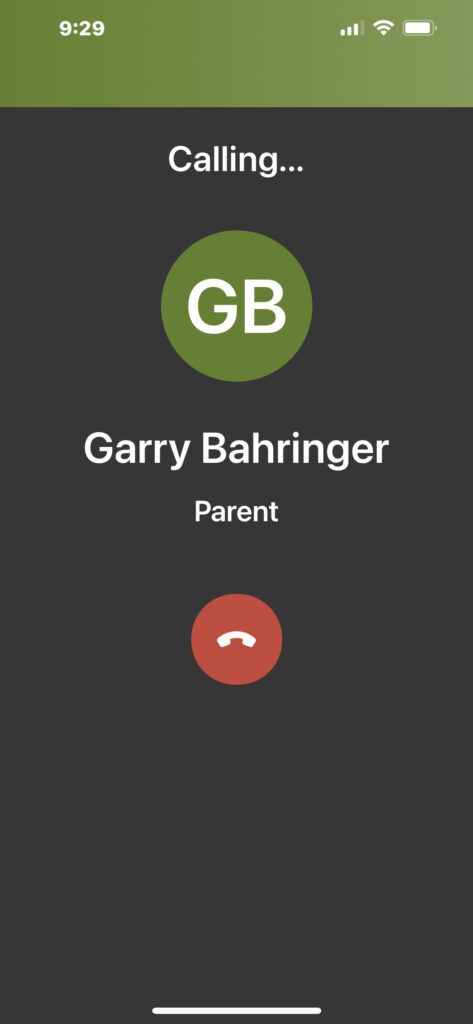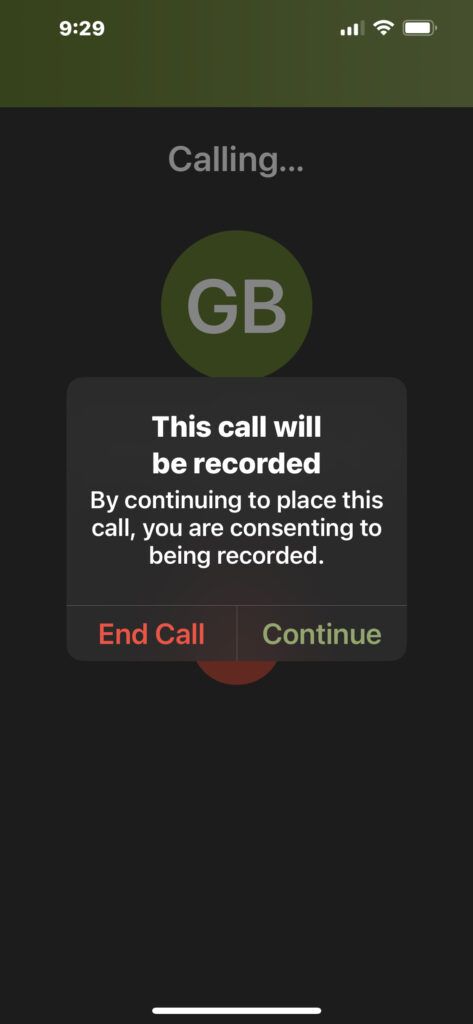 Call parent phones with a simple tap or click.
Use with both your smartphone and computer, as it syncs across your devices.
Receive an assigned Virtual Phone number for calling and receiving calls.
Track all of your call interactions in one simple, unified communication platform.
Phone numbers are already validated by the contact verification process built into ParentSquare so you know you are calling the most up-to-date contact info.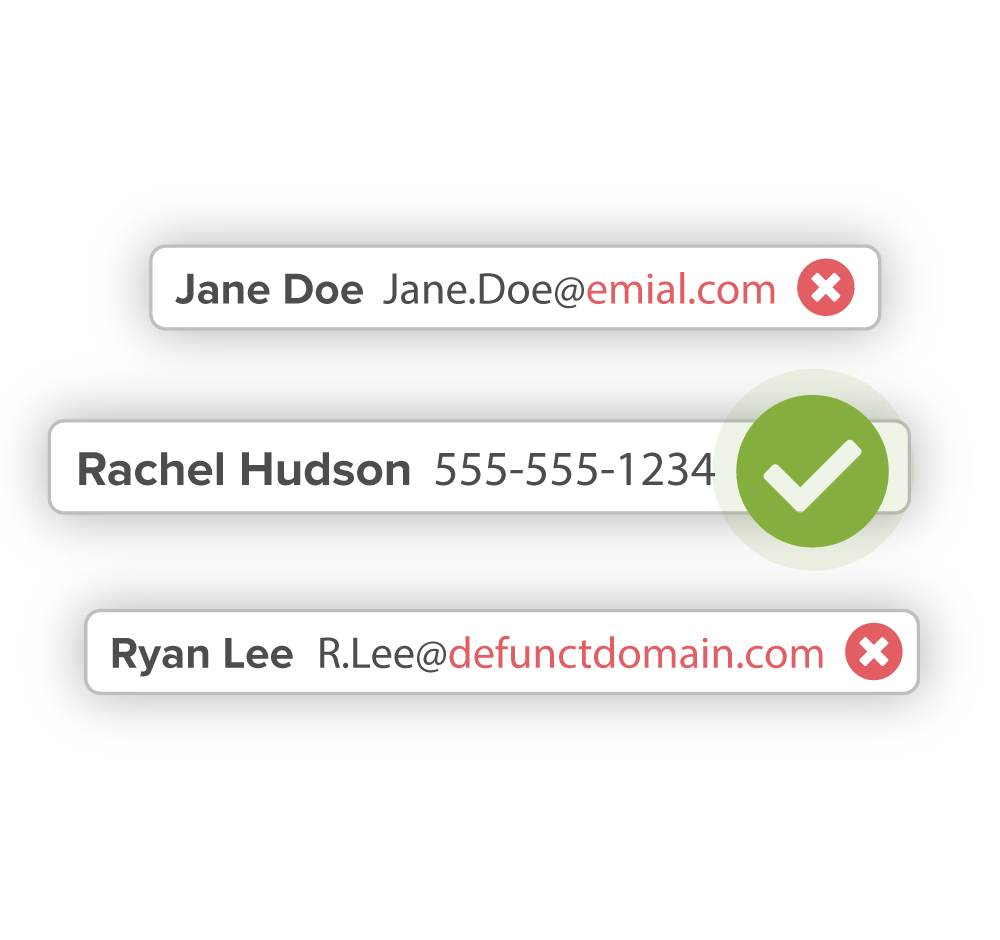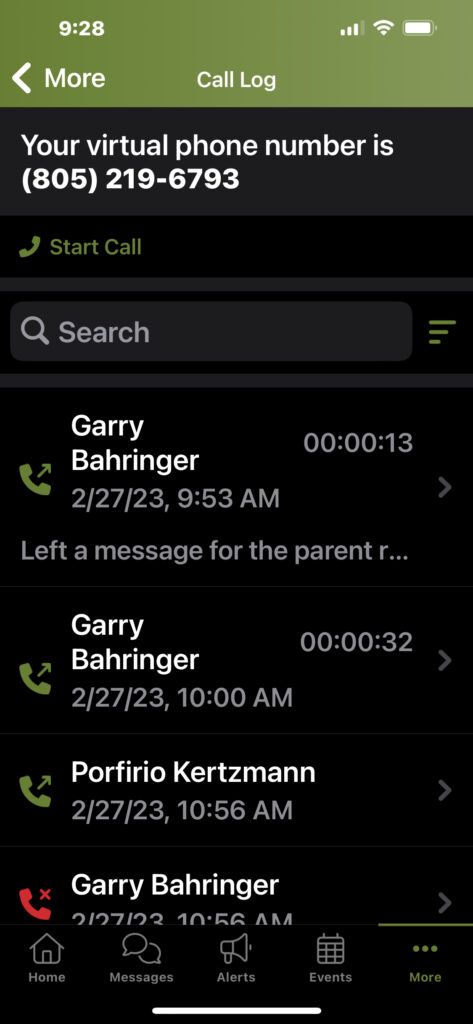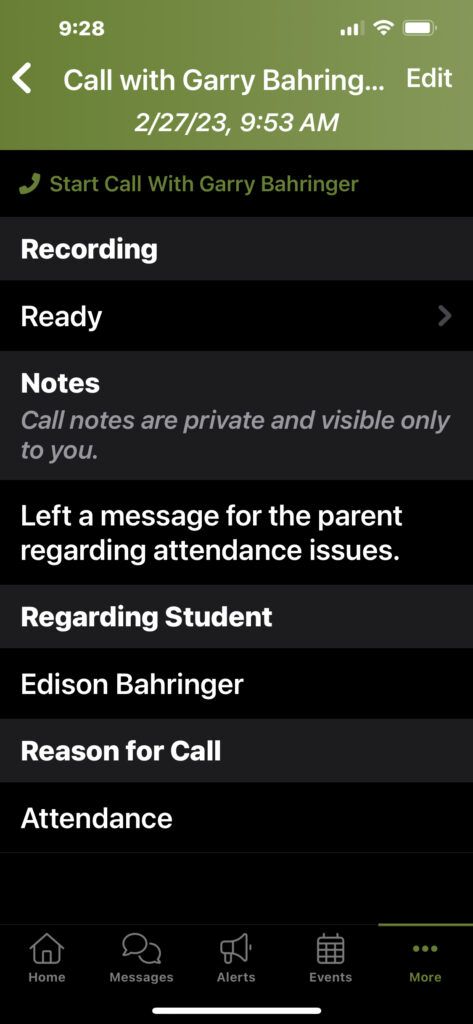 Call Logs and Documentation
The system automatically documents and saves each call record which can be easily referenced later or for reporting purposes.
Staff members can add notes and choose from a list of predefined reasons for each call.
Options available for automatic transcription within each call recording.
Automatically assign each staff member their own unique Virtual Phone number.
Tap on the call icon to make a call from desktop or mobile.
Add notes and select the reason for each call.
View call reports at the admin level for each school and across the district.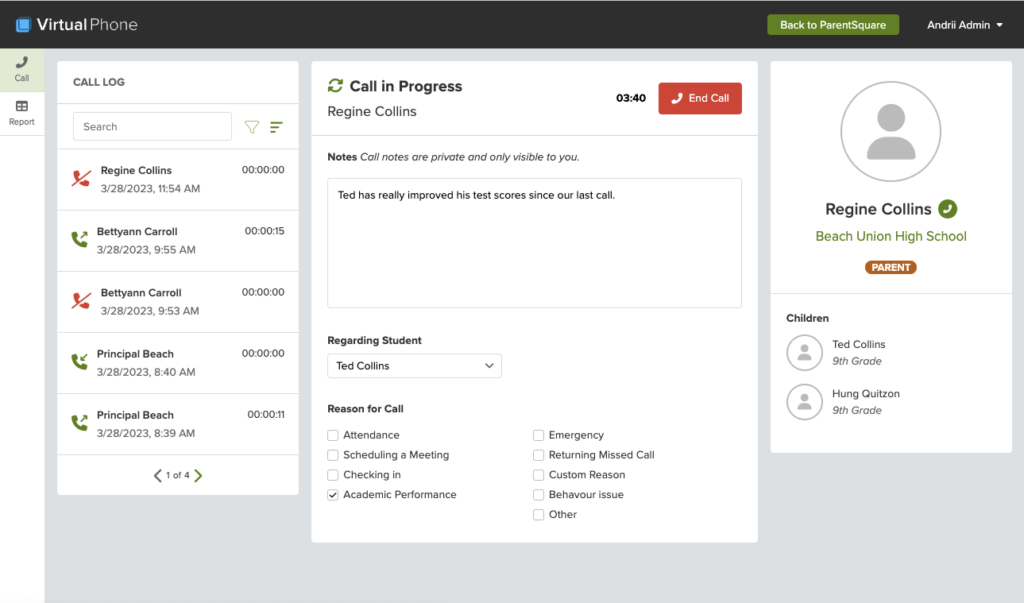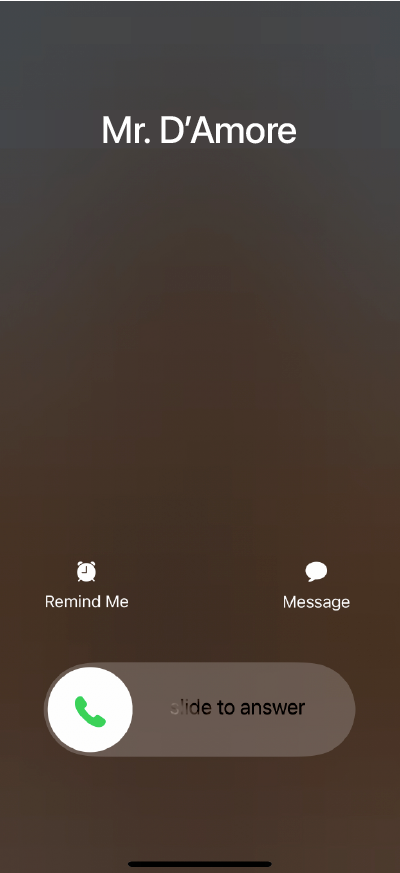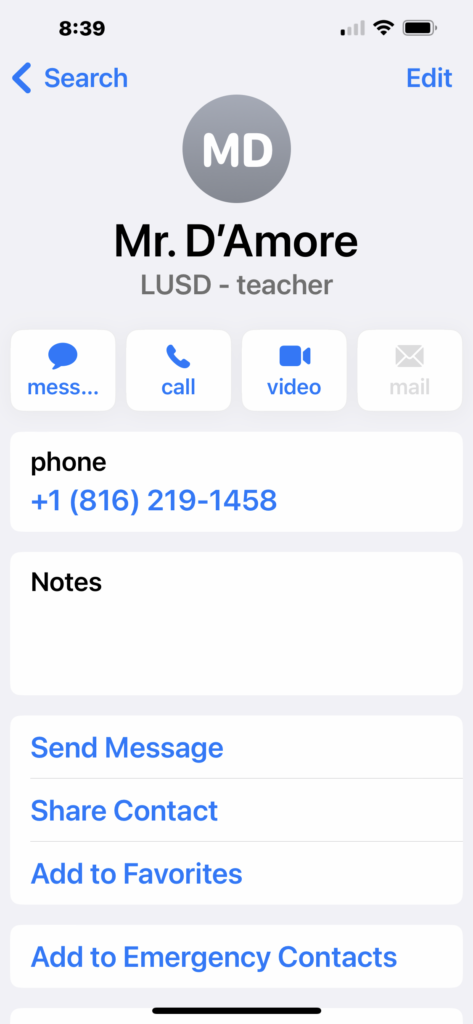 Incoming calls come into their phone from the Virtual Phone assigned number.
Parents and guardians are able to save the number as a contact or call back as needed.
If calls are returned outside of office hours, callers are sent directly to voicemail where messages are retained within ParentSquare.
Explore More Classroom Communication Features
Explore All ParentSquare Features