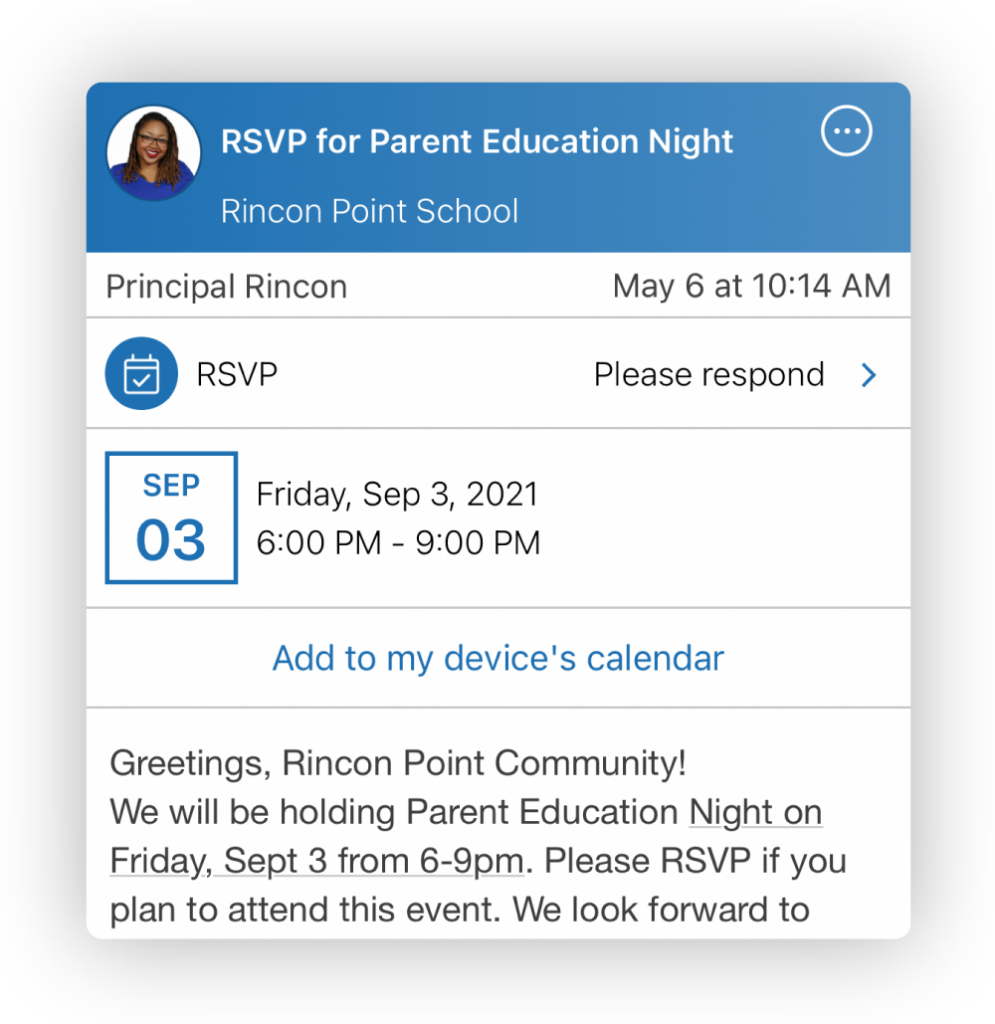 Two-Way Synced Calendar - Google or ICS
Always keep your school and ParentSquare calendar in sync. ParentSquare can display events from your school's public calendar. You can also get ParentSquare Calendar Id to add to your public calendar.
Parents can subscribe to their ParentSquare calendar view that includes events from all their groups, classes and grades. Anytime an event is updated or is deleted, the change is automatically reflected on their calendar.
Gather RSVP for Calendar Events
Get count of adults and kids attending a school event easily by simply checking a box to request RSVP. Parents who RSVP get an automatic reminder.
Explore More School Services Features
Explore All ParentSquare Features