Translation Software for Schools
ParentSquare's translation feature enables educators to effectively communicate with ELL families in their native language. By providing auto-translation for over 100 languages within the platform, districts can now effectively reach and enhance equity in communication with families.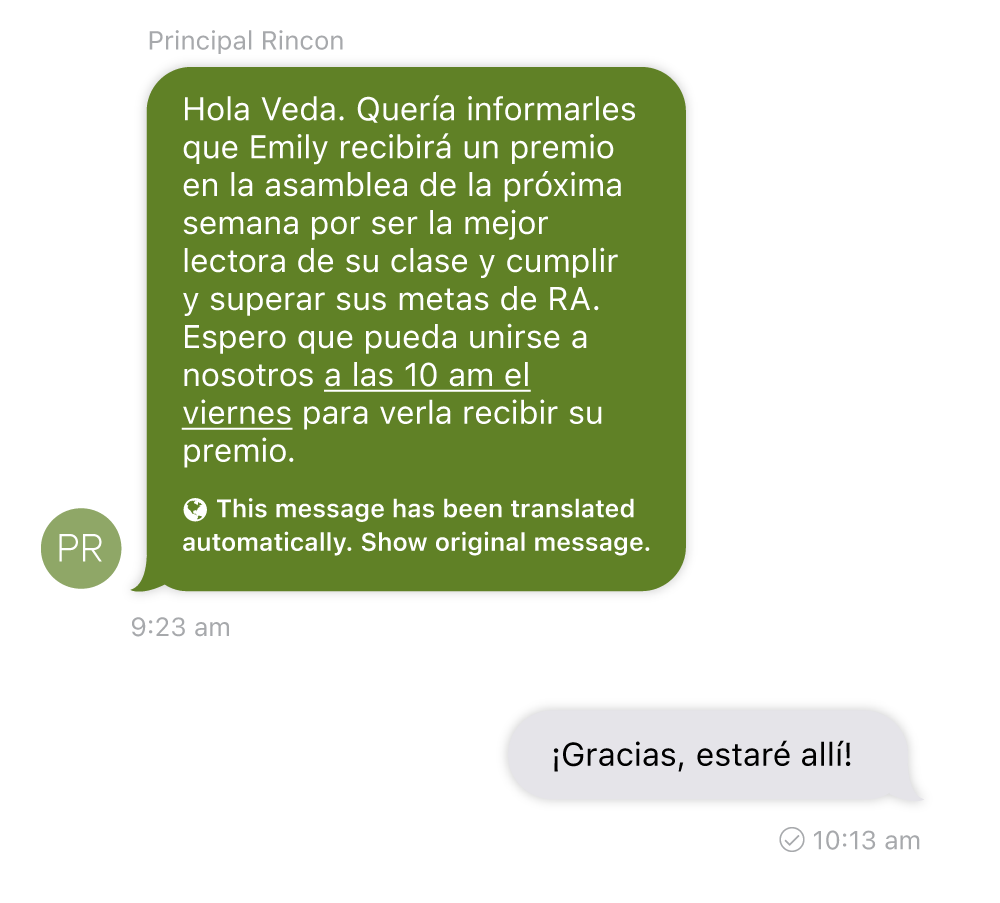 Confidently communicate in parents' preferred language (teacher to parent and vice versa)
Increase communications equity within a school or district for more equal engagement
User preferred language can be synced from your SIS or parents can update their language settings on their ParentSquare account
Google Translate in 100+ languages
Automatic, real-time translation Translate Forms, Permission Slips, and
Posts
Two-way translation with Direct Messaging
Send important Alerts in a user's preferred language
"Being a non-Spanish speaking teacher whose students and parents are from a Spanish-speaking household, I love the translation option provided for teachers and parents. It makes communication a whole lot easier, all for the benefit of students."
Diana Nguyen
Teacher
Aspire Pacific Academy
Explore More Designed for K-12 Features
Explore All ParentSquare Features