Oversee and manage all communication from the district level to the classroom, complete with role-based permissions and audit-logging.
You can also safely give group-specific permissions to coaches, music/theater directors, extracurricular partners, volunteers, etc., to support special school programs.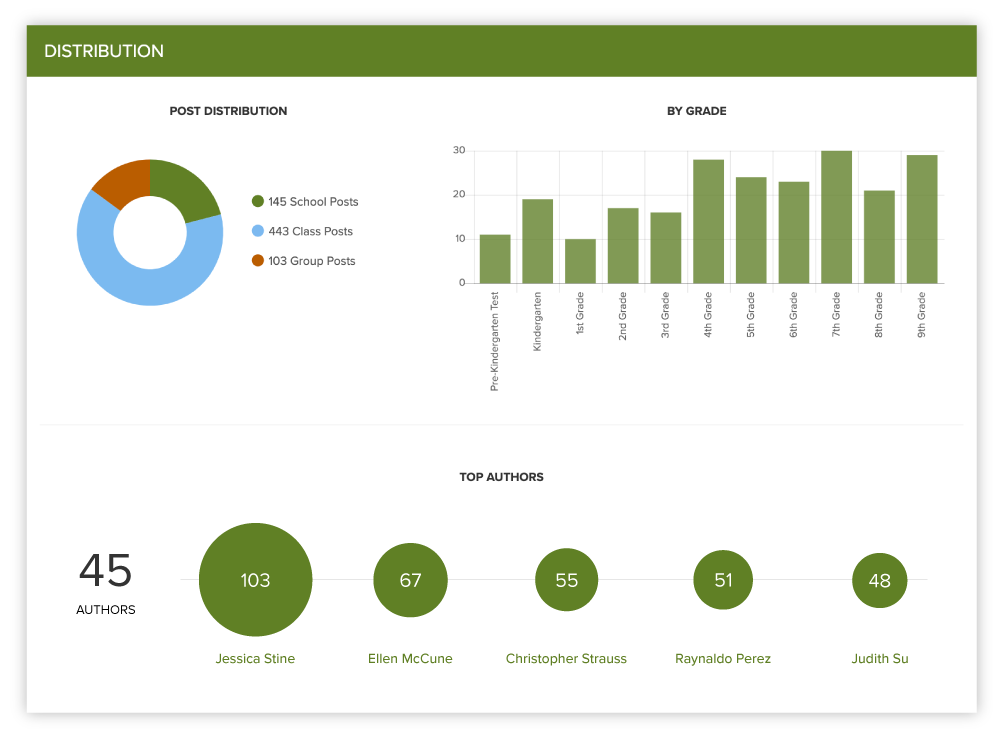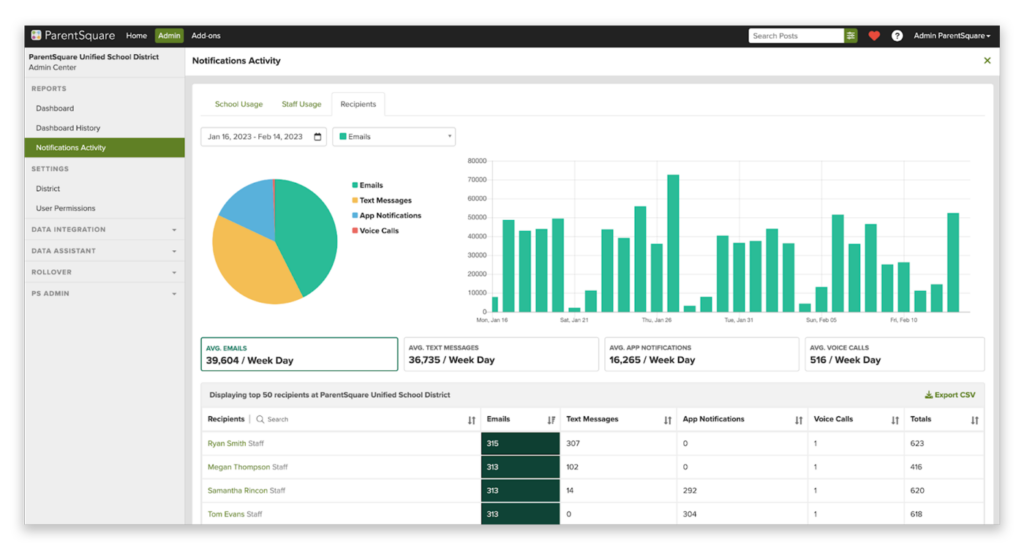 The Notifications Activity dashboard is for schools and districts to monitor all of the communications being sent to staff, parents and students. "Message Fatigue" is a common concern for districts and families alike. On this dashboard, administrators can view: what is being sent out, who is sending them, how many notifications families are receiving on average, and more.
Explore More Designed for K-12 Features
Explore All ParentSquare Features