Timely communication with families is essential to reaching parents with important and urgent information. With ParentSquare, effortlessly send alerts through a user-friendly interface, accessible from both your phone and desktop.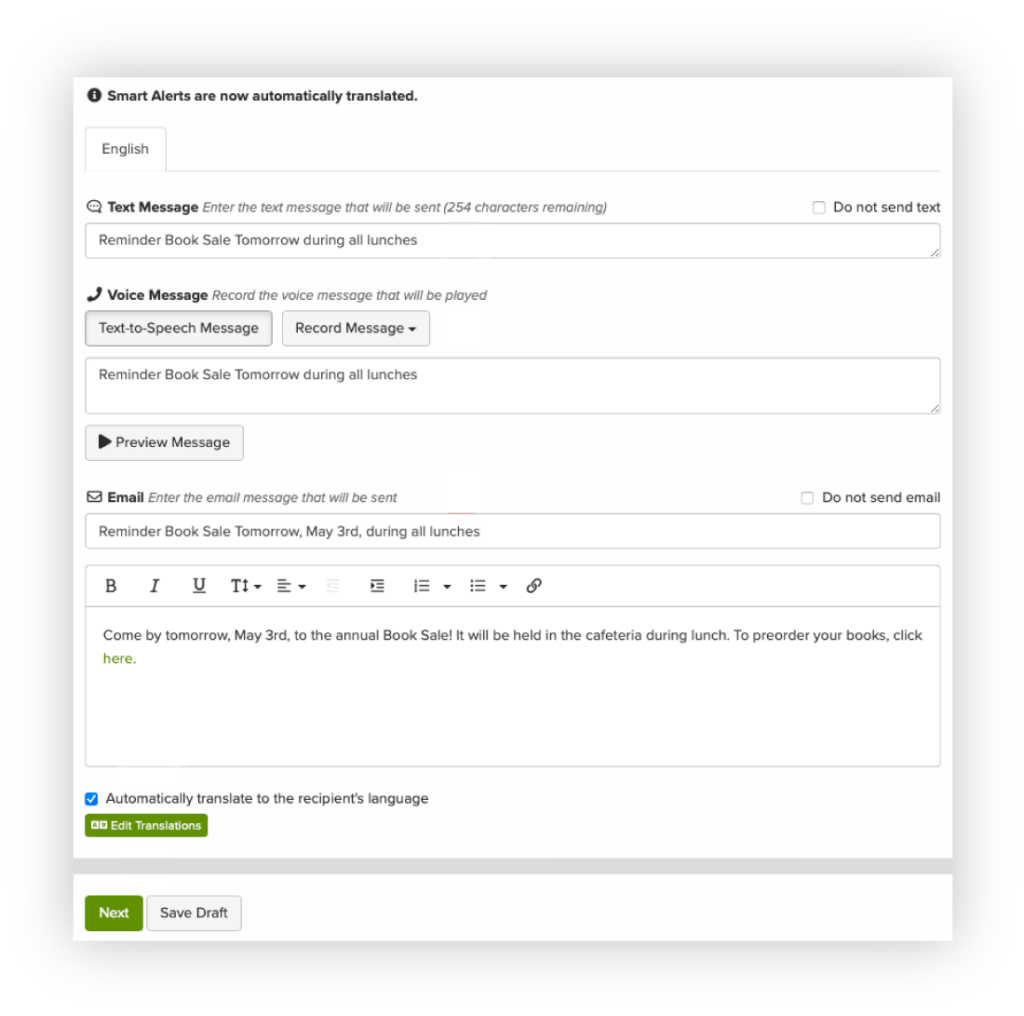 For when you need to send alert messages and short parent reminders, or for emergency messages such as school closures, early dismissals, and delays.
Send to everyone or target specific groups (school site, bus route, sports team, etc.)
Set up message templates ahead of time, including translations
Broadcast to all channels (sms, email, app, web, voice) or
Use Smart Alerts to send a text first with automatic failover to voice.
Quickly send school/district-wide messages when there is a critical threat or when a natural disaster strikes, and speed of delivery is most important.
Choose from options to automatically translate messages into recipients' preferred languages.
Have confidence in the accuracy, as well as the flexibility to edit translations before sending.
Select a prerecorded message from a Message Library or write a short message that gets sent out through all communication modes: email, text and voice call (as text-to-speech).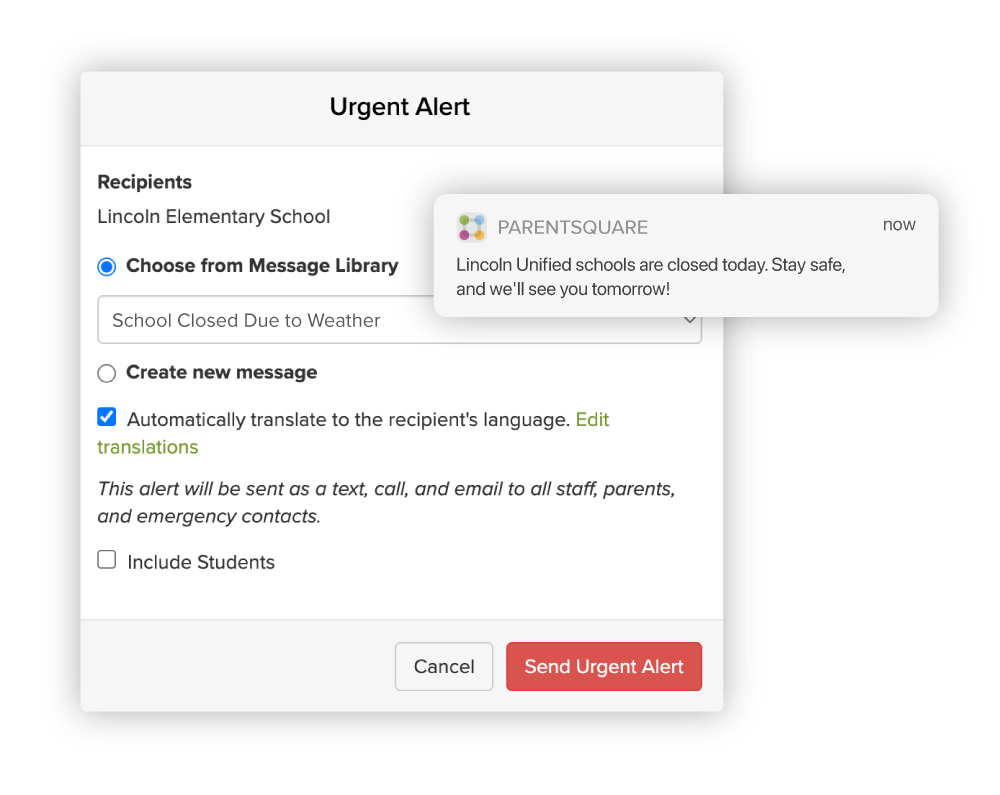 Explore More Mass Notification Features
Explore All ParentSquare Features