School Volunteer & Supplies Management Software
From organizing and requesting sign-ups or RSVPs to gathering feedback and conducting surveys—the possibilities are endless as to what you can achieve using posts.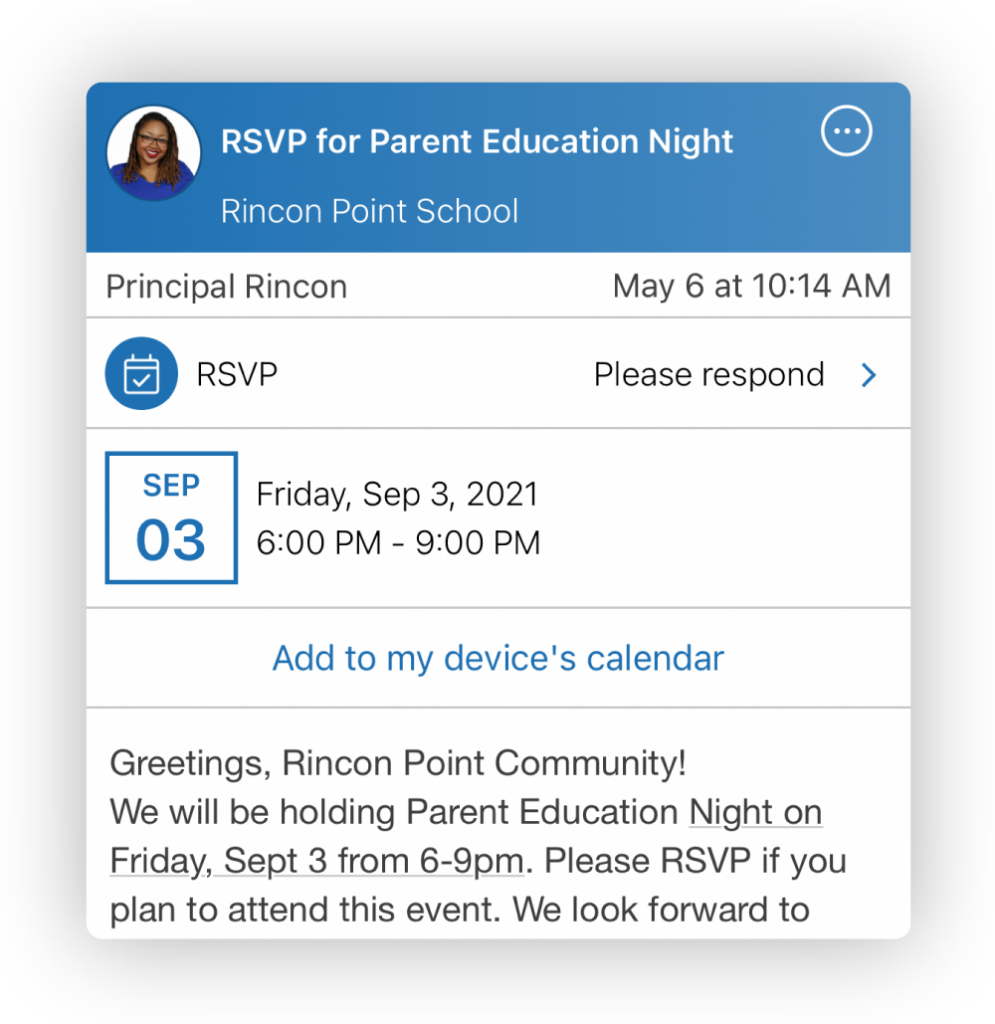 Request RSVPs from parents for school events and see attendance improve with auto-reminders. Makes life easy for busy parents as well as busy teachers coordinating all of the attendance and responses!
Parent-Teacher Conferences & Sign Ups
Easily set up parent-teacher conference sign-ups in under a minute and say goodbye to management overheads with an easy-to-use sign-up process and auto reminders as deadlines approach.
Participation Options on Post Creation
Easily add participation options to a post by requesting project and classroom supplies, recruiting volunteers and more.
Get a pulse of your school community or groups with quick anonymous single-question polls that encourage participation, consolidate results, and are easy to create or use provided templates.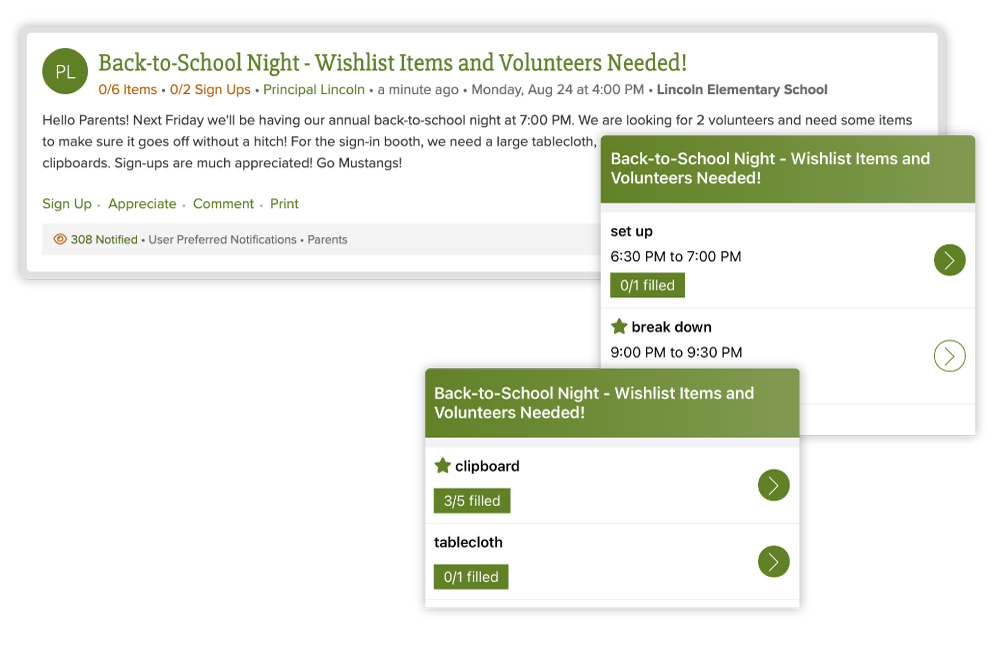 Explore More Classroom Communication Features
Explore All ParentSquare Features