Helpful Parent Engagement Resources
Browse our collection of resources to learn from leaders and other schools just like you that are skillfully executing smart ideas.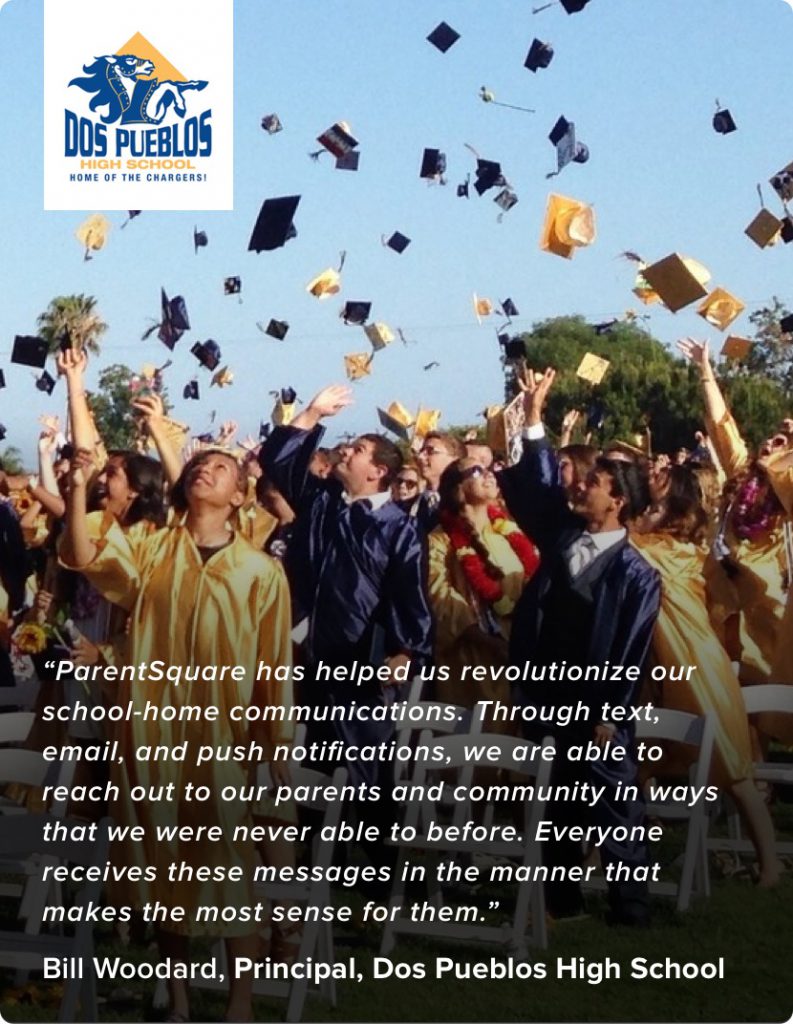 LOCATION
Santa Barbara, CA
The Problem: Dos Pueblos high school struggled to target messages to specific groups of parents like Spanish speaking parents, AVID, FRL, Engineering Academy etc. There was no easy way to update and manage email lists for parents in groups or to reach parents who did not have emails.
The Solution: In 5 months with ParentSquare, Dos Pueblos High increased their parent reach from 67% to 100%. They have been able to fix incorrect emails and send notifications via text to parents who do not use email, ensuring they reach their entire parent population. Administrators and teachers can also send targeted messages to specific groups of parents and keep them updated on classroom activities, keeping them in the loop.
MERCED UNION HIGH
SCHOOL DISTRICT
Public District, 1,200 students, 9-12, Merced, CA
"For years, we struggled to reach culturally diverse parents in the community. Now, with ParentSquare's auto-language translation, we are on our way to reaching 100% of parents."
Constantino Aguilar
Executive Director of
Technology and Innovation
Private, 1,600 students, K-12, Los Angeles, CA
"Things get hectic when your school uses 6 different tools to communicate with parents. ParentSquare's platform is the easiest way to keep organized and communicate with parents."
Marni Parsons
Vice President. Students and
Family Services
TORRENCE CREEK
ELEMENTARY
Public School, 500 Students, K-5, Huntersville, NC
"Increasing parent engagement has always been a priority, but finding time to research a tool has been difficult. ParentSquare's seamless setup made this an easy decision for us."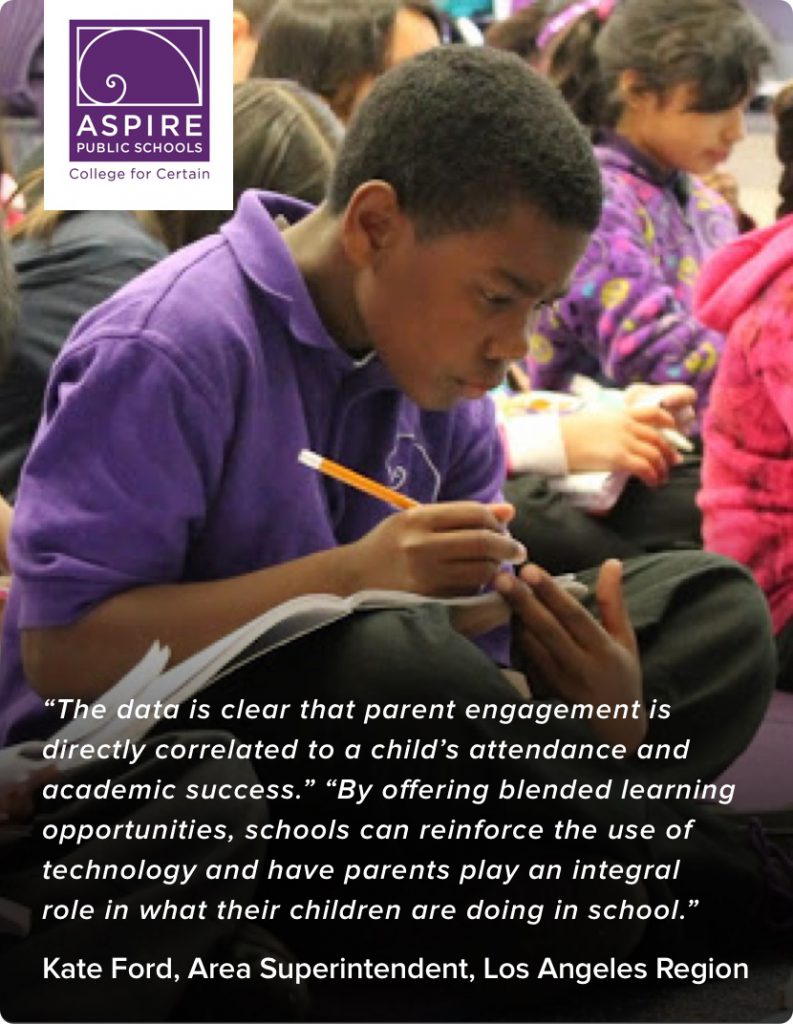 The Problem

:
 Aspire Public Schools, one of the nation's highest performing low-income school systems struggled to reach and engage their culturally diverse families. They needed a secure, easy-to-use solution that could help reach all their families and help build a stronger school community.
The Solution:
 Aspire Public Schools adopted ParentSquare, opening up the lines for two-way, constant and consistent communication with families, helping them feel valued and fully committed to school goals and values. With ParentSquare, Aspire has been able to build a stronger, more involved school community, reaching over 95% of families in all 40 of their different locations.
Where our Community Stays Connected
4 Steps for Mastering Communication
7 Effective Habits for Building a Community
Engaging Today's Families: Five Simple Principles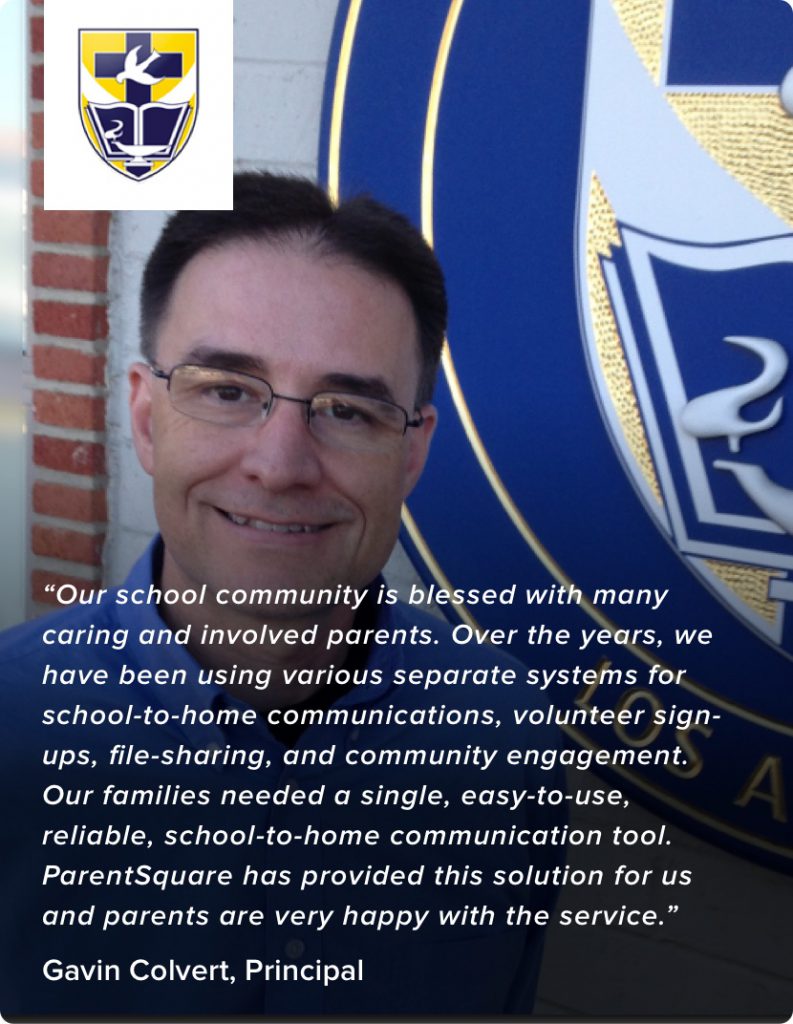 Saint Martin of Tours Catholic School
The Problem:
St. Martin of Tours Catholic School had too many methods of communication and no easy way to integrate them. The school shared content through the website, Google groups, emails, robo-calls, and much more. Although those methods seemed to work separately, it was difficult for the school to ensure consistent, reliable and timely communication with all families.
The Solution: With ParentSquare, St. Martin of Tours can manage all school to home communication on a single platform. Administrators, teachers, staff, and parents communicate, share pictures, request sign-ups, and much more all on ParentSquare. Now, administrators are able to manage and have full visibility into all school-to-home communication.
Bring ParentSquare to your school or district