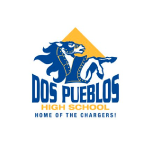 Dos Pueblos High School needed a simple communication tool that could reach its diverse parents effectively in their preferred methods
Case Study: Dos Pueblos High School
Challenges
Dos Pueblos High School struggled to target messages to specific groups of parents like Spanish speaking parents, AVID, FRL, and various academies etc. There was no easy way to update and manage email lists for parents for the group or to reach parents who did not have emails.
Solution
In 5 months with ParentSquare, Dos Pueblos High have increased their parent reach from 67% to 100%. They have been able to fix incorrect emails, and parents who do not use email now receive notifications via texts. Administrators and teachers can also send targeted messages to specific groups of parents and keep them updated on classroom activities, keeping them in the loop.
"ParentSquare has helped us revolutionize our school-home communications. Through text, email, and push notifications, we are able to reach out to our parents and community in ways that we were never able to before. Everyone receives these messages in the manner that makes the most sense for them."

Bill Woodard, Principal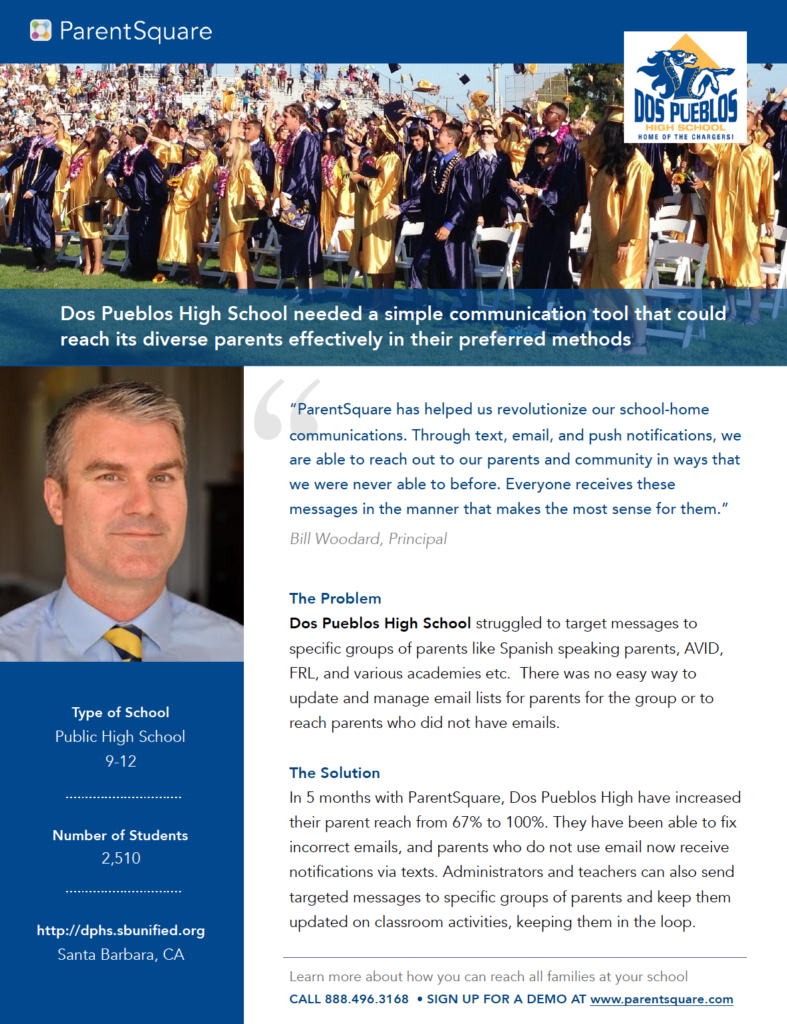 Enter your email address below to download a PDF of the case study.