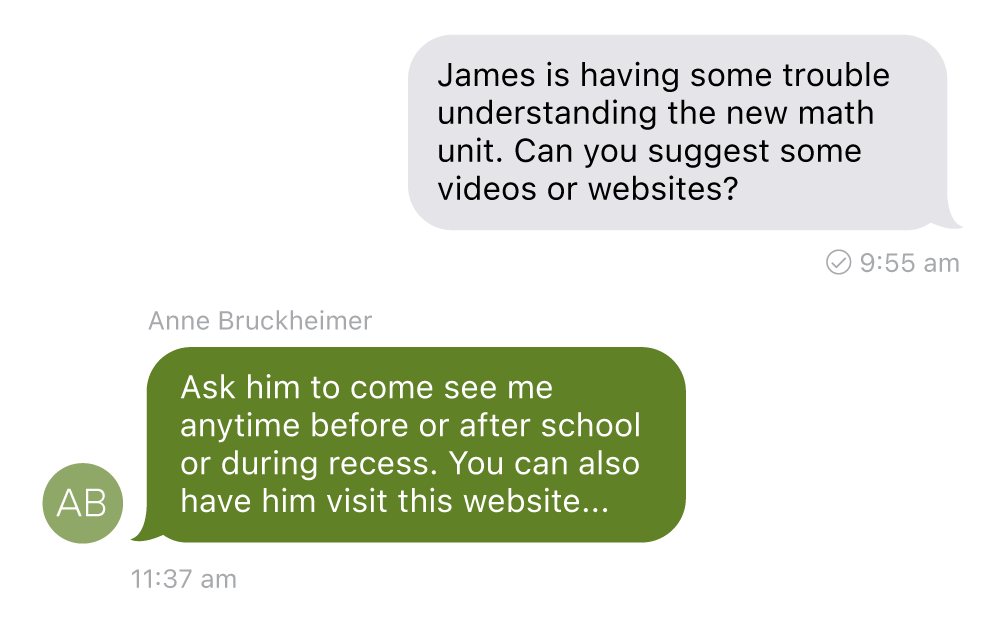 Send and receive direct instant messages over text, email, web or app.
Quickly Select Recipients
Teachers can easily select all parents associated with a student by picking student names. You can also search by name, email or phone number to add a recipient.
Send Privately or as Group
Send a single message privately to all recipients (BCC) or hold a group conversation with parents, teachers, or counselors all included.
Real-Time Two-Way Translation
Encourage communication equity and ensure accurate message delivery with two-way translation. A teacher can write a message in English and it will get delivered in Spanish to a Spanish-speaking parent and continue to do so each way throughout the conversation.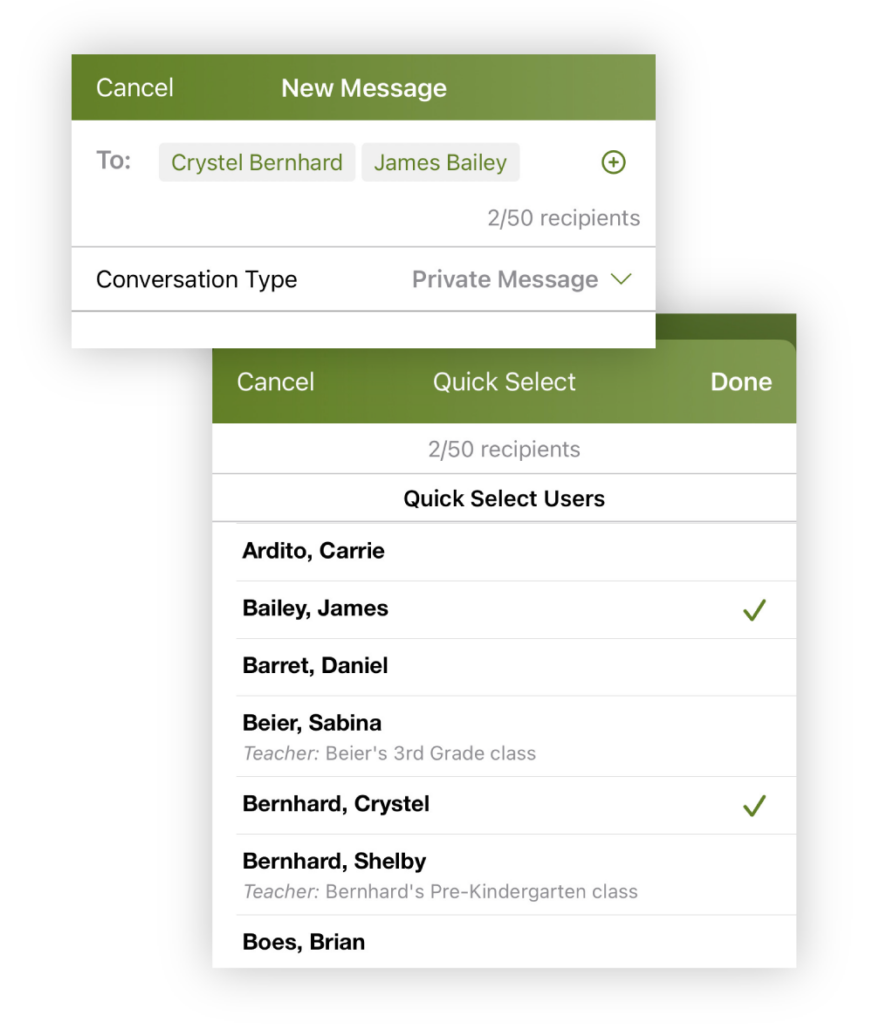 Explore More Classroom Communication Features
Explore All ParentSquare Features