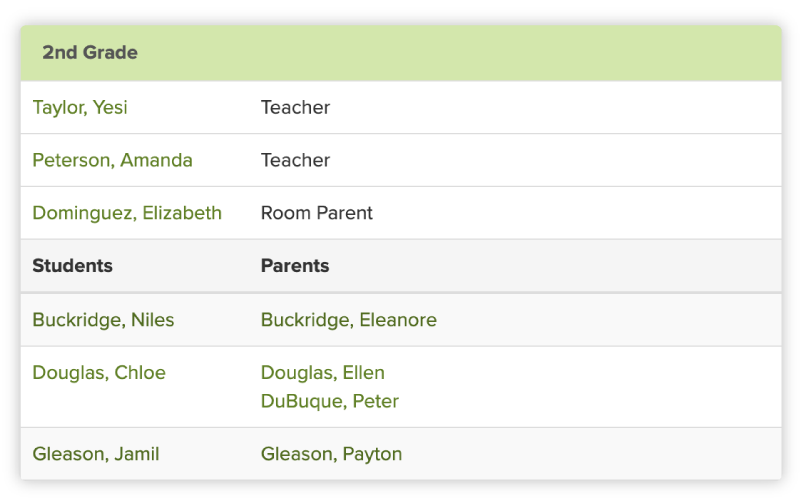 The directory allows you to keep track of all of the contact information of members of your school community. It lists all staff members and also students and parents at the school.
Customize Your Visibility
By default, the directory is accessible to parents. Change the visibility of emails and phones by adjusting settings.
Staff members who have a school title in ParentSquare are listed in the school directory. You can adjust the order in which they are listed in the directory.
You can also add phone numbers for various departments such as Attendance Line, Cafeteria etc. in the directory.
Explore More Classroom Communication Features
Explore All ParentSquare Features