Invoices & Payments: School Payment Solutions
School Items, Invoices, Fundraisers, and More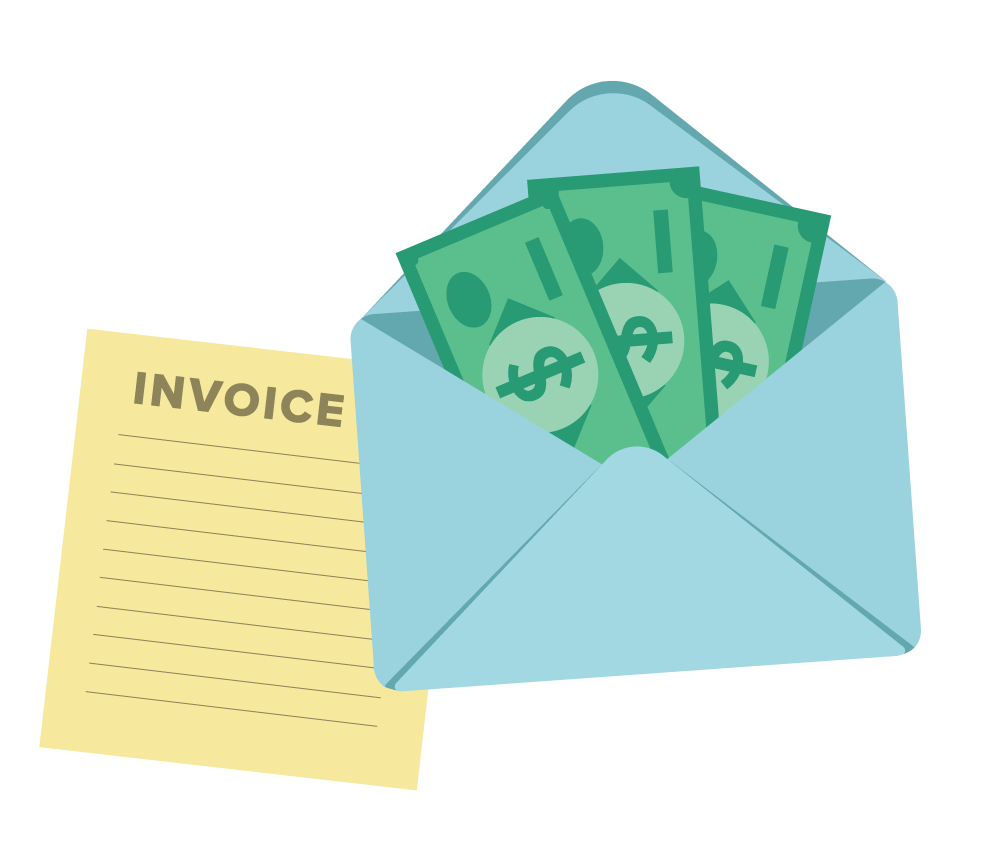 With ParentSquare's Payments technology, you can easily manage payments for:
Fundraisers like jog-a-thons, school auctions, and even virtual events (5Ks, talent shows, etc.)
School Supplies
Events like field trips
Benefits of secure online payments:
Money won't get lost or misplaced
Prevents the misuse of fundsmoney goes straight to the school
More convenient for parents, teachers & staff
Easier for parents to pay the full amount upfront
Continue an invoice, even after a student has left the school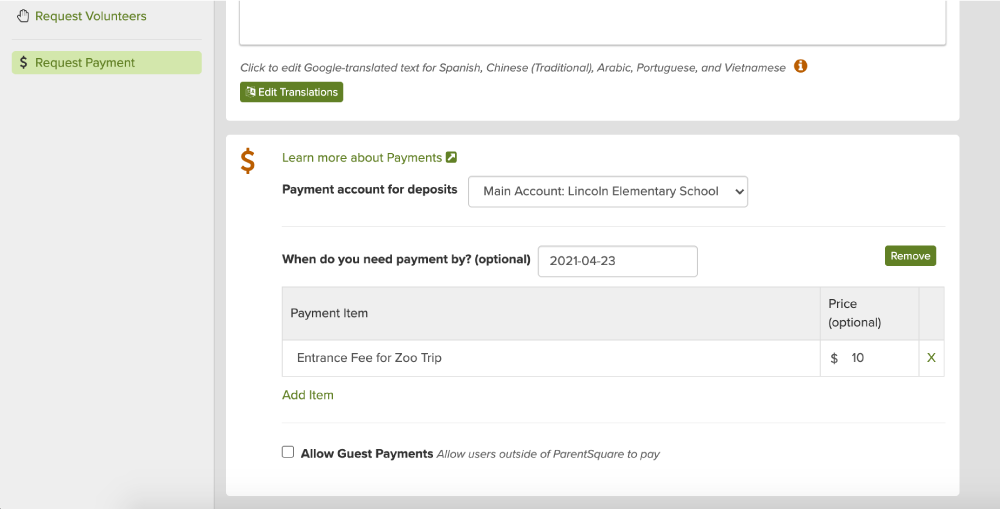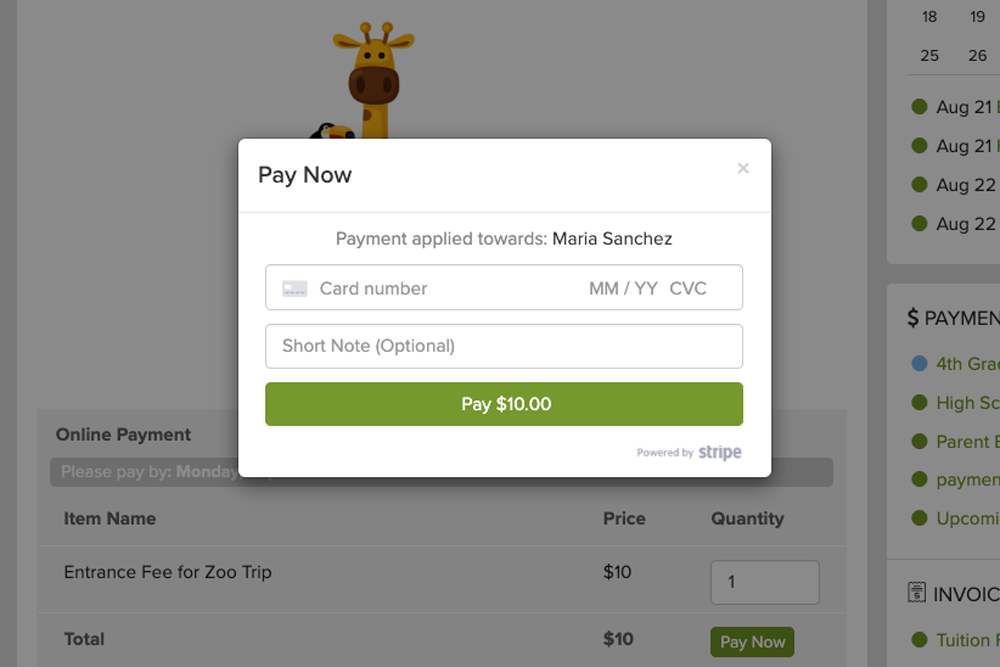 An email, text or app notification (depending on their preferences) with a link to the ParentSquare post or invoice document
Parents can securely pay with their card via Stripe
*Note: ParentSquare DOES NOT STORE any credit card information. All payments are made through Stripe for secure online payments.
Explore More School Services Features
Explore All ParentSquare Features