Take your school beyond basic, one-way mass communications with a family engagement tool that's made to work together – not stitched together.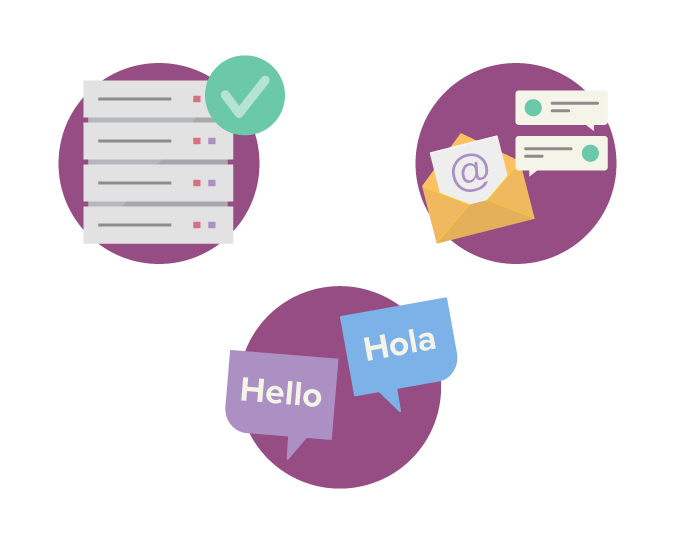 Family engagement is essential for student success at school. When parents and guardians are involved in their child's education, students have better academic outcomes, improved attendance, and higher graduation rates. However, it can be challenging to engage families with basic, one-way mass communications. A family engagement tool like ParentSquare can help you take your communications to the next level with real-time translation, convenient sign-ups, secure document delivery and more.
Here are 10 ways to improve family engagement in schools:
1. Communicate regularly and effectively with families
Schools should be communicating regularly and effectively with families to keep them informed about school events, policies, and their child's progress. Schools can use a variety of communication channels, such as email, text messages, app notifications, newsletters, and social media, to reach families. As much as possible, schools should consolidate communications into a single trusted system that parents and guardians are familiar with.


The ParentSquare platform gives parents and guardians one place to receive all their school communications. It allows for mass notifications via phone, text and email, but also streamlines all two-way communications for teachers and principals. For example, teachers can send photos and videos, permission slips, and parent-teacher conferences scheduling. Principals can send newsletters and coaches can send team messages.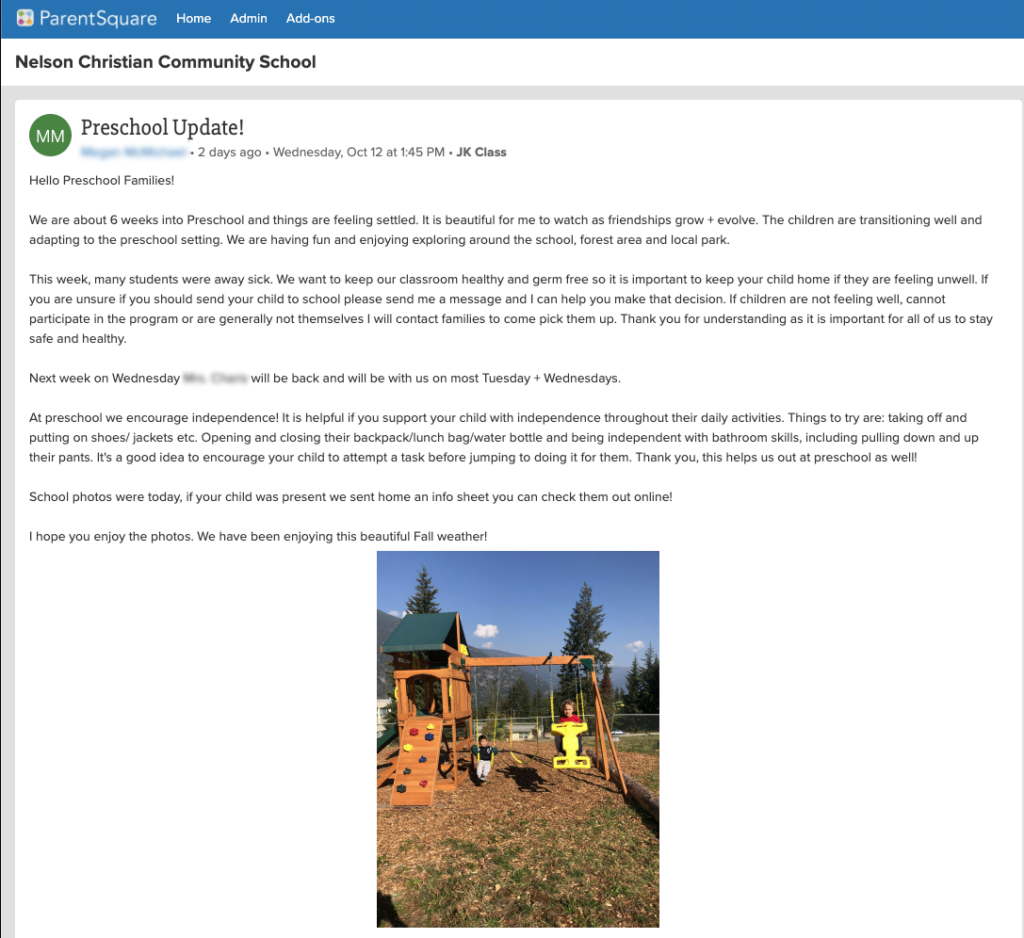 2. Improve contactability with updated contact information
Do you have a tool in place that measures who you are and are not reaching? Do you quickly review and fix contact details for any failed texts or emails? If you don't, then it may be time to evaluate your communications strategy to ensure you're reaching 100% of families (or close to it). To effectively communicate with families, schools need to be confident that the contact information inside their student information system (SIS) is accurate and up to date.

ParentSquare's dashboards, reports and engagement analytics provide insights into what's working across your organization and pinpoint opportunities to grow parent-school connections. The dashboards and reporting also delivers real time data to pinpoint students with no connected family members and easily take action to improve overall family contactability.

3. Offer opportunities for families to get involved
Offer various opportunities for your school families to get involved, such as parent-teacher conferences, open houses, and volunteering opportunities. By providing different options, schools can accommodate families' busy schedules and encourage participation.

Have you always wanted to simplify conference sign-ups, volunteer requests and event RSVPs? These can all be done from within ParentSquare and staff members can easily add participation options to any post, including options to request RSVPs for events, ask for project supplies, recruit volunteers and more. Teachers can also set up parent-teacher conference sign ups in under a minute and provide parents with a seamless sign-up process and helpful auto reminders.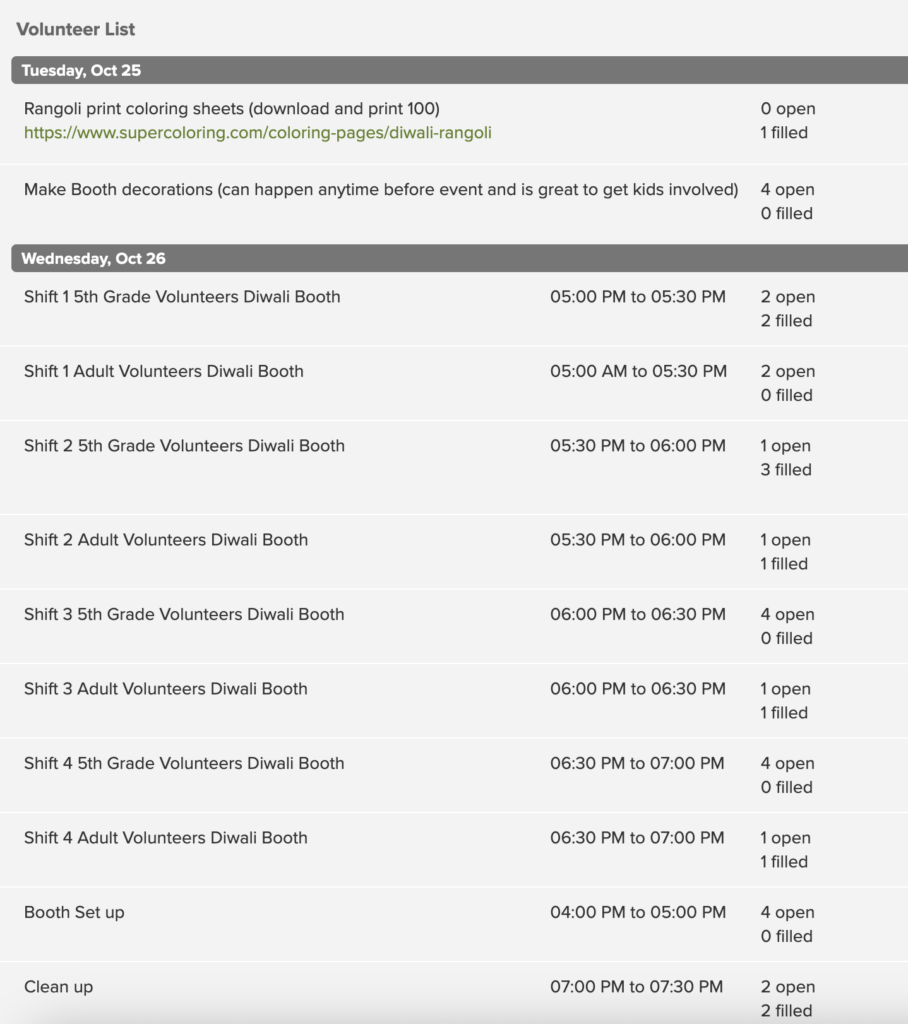 4. Meet families where they are technologically
Not every family has access to the internet or owns a smartphone. Meeting families where they are technologically is crucial for successful communication. In addition to using multiple channels of communication to ensure each preferred method is utilized, consider providing technology workshops or training for parents and guardians. Open your computer labs for the community or build partnerships to provide wifi access for families that need support. You could also consider participating in recycling and donation programs for computers and cell phones.
5. Provide resources to support families
Consider providing resources to support school families, such as workshops and training sessions on parenting, homework help, and college planning. By offering resources, schools can empower families to take an active role in their children's education and provide them with the tools they need to support their children's academic success.
6. Reduce information overload
While some schools struggle with under communicating, many struggle with over communicating. Reduce information overload for your families by first taking an inventory of all tools and who is using them. Consider implementing a tiered communication system and establishing a communications strategic plan. Work with your team to discuss best practices when it comes to school-home communications and find the balance between "too much" and "not enough."

A single, secure platform like ParentSquare can help consolidate your communications and school services. Send everything including mass notifications, digital forms, social media posts, classroom notices, one-to-one messages and more – all seamlessly from within one tool.
7. Build partnerships with the community
Build partnerships with the local community to strengthen their involvement in school activities and events. By partnering with community organizations, schools can leverage their resources to support families and provide them with additional services and resources. These relationships are also helpful when it comes to communicating with community members that don't have children in school but still pay taxes for education. Partnerships with the local public library, chambers of commerce, police and fire departments are among some of the most effective ways to strengthen community engagement.

ParentSquare's Community Groups allow districts and schools to send out communications to interested community members. With this feature, family and community members who are not parents, guardians, students, or staff can sign up for communications – saving staff time by having all contacts and messages in one place within ParentSquare.
8. Remove language and cultural barriers
Do you have translation tools and bilingual staff on hand? For districts with English Language Learner (ELL) populations, it's essential to have a system in place to overcome any language barriers and promote equity among students and families.

Translation features in ParentSquare ensure staff members can confidently communicate in families' preferred language. Each user's preferred language can be synced from your SIS or users can update their language settings within their ParentSquare account.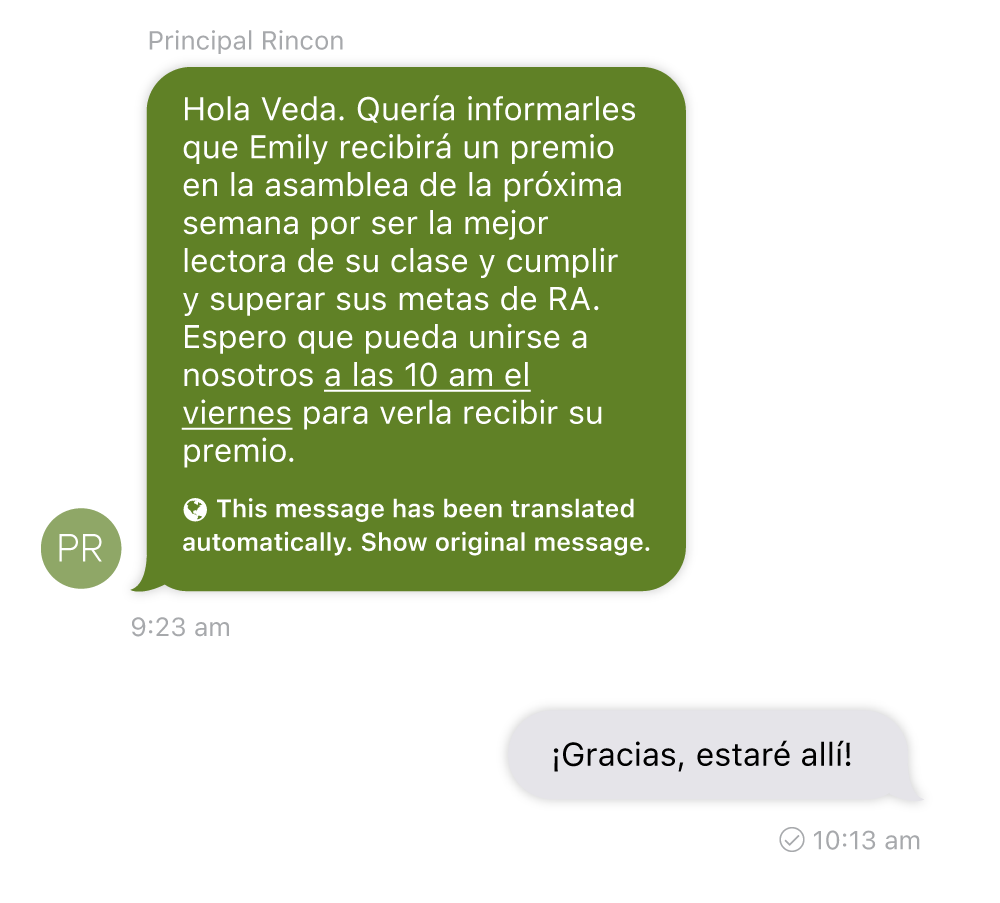 Take it beyond translated communications by providing opportunities for families to engage with one another to promote understanding of different cultures and backgrounds. Enlist your foreign language high school students to host a multicultural night where they showcase various countries and invite members of the community from other countries to share their experiences. These events are a fun way to share cultural traditions and foods with those that may not experience them otherwise.
9. Recognize and celebrate family involvement
Brainstorm ways to recognize and celebrate family involvement in school activities and events with your leadership team. Schools can acknowledge family contributions through awards, certificates, and recognition at school assemblies. Recognizing family involvement can motivate families to become more engaged in school activities and events, and build a stronger connection between families and the school.
10. Support families through non-school related challenges
Leverage community resources and partnerships to offer family to family support. By encouraging mutual support programs such as carpools, phone trees and play groups, you can support a network of community resources for school families. Consider partnering with local businesses, faith-based organizations and community agencies to facilitate these efforts. Additionally, work with local support organizations to share information on GED courses, adult literacy and foreign language classes as well as recreational options, community health groups and social services such as food and clothing banks.
We know that family engagement in schools is critical for student success. While these ideas can get the ball rolling, success ultimately depends on the school or district's leadership team and their investment in looking beyond the classroom. ParentSquare is here to help you in all of your student success initiatives. Learn more about these features and many more by booking a demo today!