Download "Guide: Selecting a K-12 Communications Platform to Grow Family Engagement"
Establishing and maintaining effective bonds with each and every student's family is more important than ever, to insure every student has the support they need to succeed, both at school and at home. Communications technology is a critical component of any school or district engagement strategy. Disparate, piecemeal tools can make it difficult for families to engage, and cost teachers and staff precious time, navigating different platforms and interfaces. Disconnected tools also make it impossible to tell if important outreach and communications are equitably reaching 100% of your student's families.
ParentSquare is relied upon by millions of educators and families for effective school communications. With the only fully integrated school websites and communications platform, ParentSquare provides schools everything they need to engage with their families and community. Schools know who's not being reached, and have the reports and tools to improve contactability and communications equity, while maintaining privacy and security.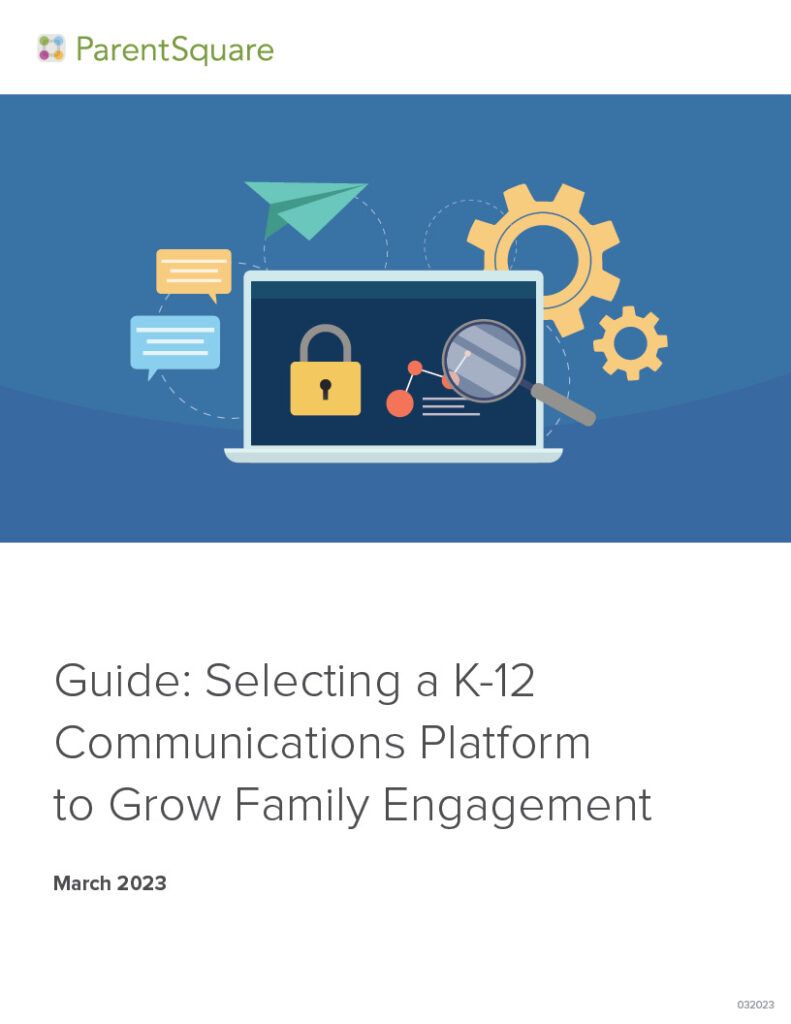 That's why we've put together a guide to selecting a comprehensive platform to grow family engagement.
In the buyer's guide you'll find:
Information on the communications challenges schools & districts face
The evaluation criteria that should be considered when reviewing a new platform
First-hand experiences from districts who modernized their communications and engagement technology
And more…
Register below to download the guide.
At ParentSquare, we're committed to your privacy. We use the information you provide in this form to contact you and provide relevant content, products, and services offered by ParentSquare. We never sell or share your contact information with third parties.