Download "A Guide to Selecting a Comprehensive Platform to Unify School-to-Home Communications"
Achieving efficient and effective communication with students' families is one of the difficulties that school districts face, and it's only gotten harder amid the COVID-19 pandemic.
ParentSquare is the only fully unified product that engages every family with school communications and communications-based services—all the way from the district office to the classroom teacher, and all in one place. Schools know who's not being reached, and have the reports and tools to improve contactability and communications equity while maintaining privacy and security.
That's why we've put together a guide to selecting a comprehensive platform to unify school-to-home communications.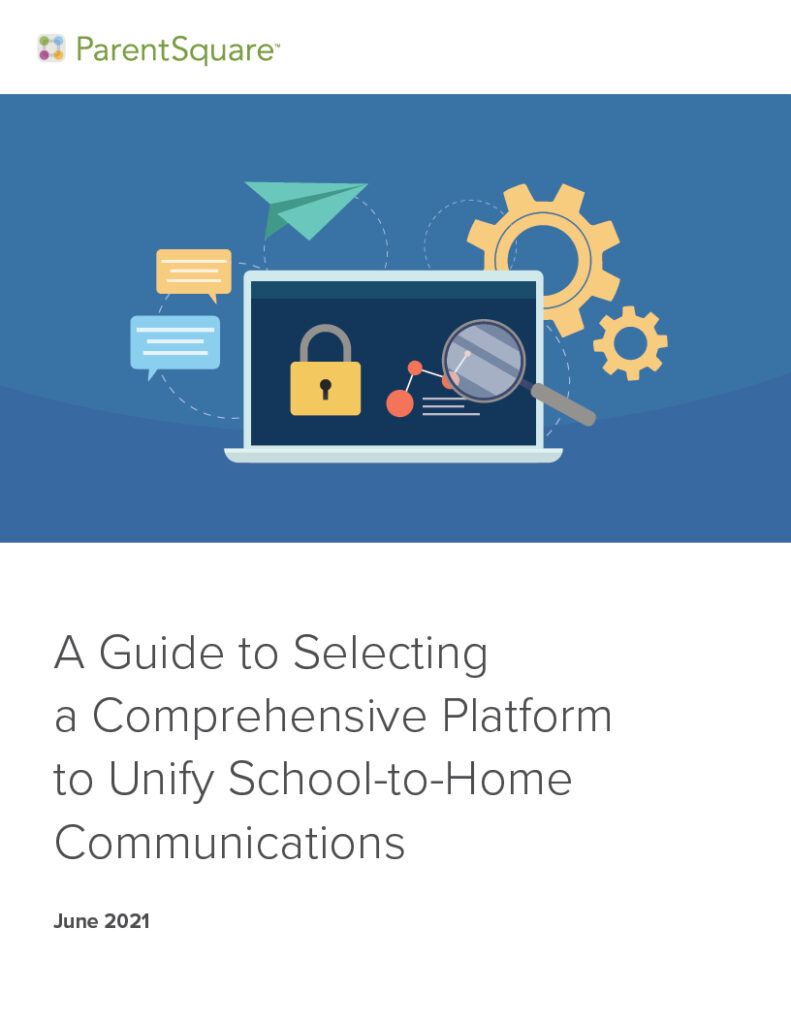 In the buyer's guide you'll find:
Information on the communications challenges schools & districts face

The evaluation criteria that should be considered when reviewing a new platform

First-hand experiences from districts who moved to unify information channels into one comprehensive communications platform

Questions to ask when evaluating communications platforms

And more…
Get the download link for later
At ParentSquare, we're committed to your privacy. We use the information you provide in this form to contact you about scheduling a demo and other relevant content, products, and services offered by ParentSquare.