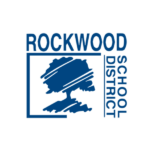 Rockwood School District Gets its School-Home Communications onto a Single Platform
Rockwood School District (MO)
Challenges & Goals
Eliminate websites and apps that weren't properly vetted to meet

high standards for data

and student privacy
Provide teachers, athletic coaches and trainers with tool for

consistent family outreach

Simplify

attendance

tracking, verification, and family notifications
Cost-effectively and quickly send

Secure Documents
Like many K-12 school districts, Rockwood School District in St. Louis, Mo., was using a lot of different websites and platforms for school-home communications. Many of those platforms weren't supported by the district, which takes a "progressive" approach to approving websites and other tools for use across its 31 schools.
"Sometimes, teachers find free tools and then jump in and start putting student data in them," said district's Coordinator of Web Services, Karl Weinrich. "We're trying to reel that back in a bit because this approach can create inconsistencies across the district. If I'm a parent that has multiple children in our schools—or a parent with one child and multiple teachers—I expect consistency."
Twitter and Personal Texts
Rockwood School District also needed a communication tool for its high school athletics program, which relies on a team of coaches and staff that aren't necessarily full-time school employees. These individuals were using social media platforms like Twitter and their own cell phones (for texting) to communicate directly with students and parents.
"That wasn't appropriate or safe for either party, so that was the other issue we were looking to solve by adopting a unified school-home communication platform for everyone to use," said Weinrich, whose team evaluated and selected ParentSquare a few years ago as part of a broader request for proposal (RFP) focused on replacing the district's mass communication system.
"We were looking for an opportunity to improve and ParentSquare and all of its assorted features was the product that we were looking for," said Weinrich. The implementation project, which was initially sidelined due to COVID, took place in late-2021. The district did a soft ParentSquare launch during its Summer Academy in June 2022. 
"That got us up and running; we had everything ready to go for a full-blown launch in August," said Weinrich. After years of using platforms like School Messenger and Blackboard, the district replaced both with ParentSquare and StudentSquare, the latter of which is for students in grades 6-12.
Packed with Features & Functionalities
With its ParentSquare safe and secure school-home messaging platform, Rockwood School District now has an expanded selection of features and functionalities that it wasn't getting from its previous platforms. It also has a single, unified solution that the entire district can use, effectively eliminating the need for any other point solutions, unapproved websites, or personal cell phone texting.
Weinrich especially likes the platform's direct messaging capabilities, which teachers and administrators can use for fast, secure communications with families and students. Teachers also like being able to make posts—which he calls the "bread and butter" of the program—and how ParentSquare breaks down classes, so teachers don't have to manually enter new student information into the system. "It's all done for them automatically through their student information system alignment; that's a big win," said Weinrich.
ParentSquare also makes tracking attendance easier for Rockwood School District, whose attendance secretaries and parents can easily enter a note when a child is sick or otherwise unable to attend school. In the past, the district used an attendance monitoring system that relied on phone calls and prerecorded messages.
The process was tedious and time-consuming. "That's what we were working with and there was no two-way communication," said Weinrich. "With ParentSquare being a two-way communication platform, I've heard from our attendance secretaries that they're able to get through their call lists a lot faster now."
"ParentSquare certainly makes my life easier, and it also makes life easier for everyone in our department, plus all of our staff and teachers. It was also one of the most trouble-free technology implementations I've ever done and ParentSquare is the best company I've ever worked with."

Karl Weinrich
Coordinator of Web Services
ParentSquare—Just that Much Better
The district also uses ParentSquare's Secure Document feature and was previously using a competitive product that "worked great, but ParentSquare is just that much better," said Weinrich, who uses the platform to set up templates and send/receive secure documents, including elementary school report cards; MAP assessment scores; and other standardized test scores.
"This process is taking way less staff time now," he said. "Creating PDFs is much easier in ParentSquare than it was with our other system."
Getting Rockwood School District's part-time athletic coaches and trainers to move away from Twitter and cell texts wasn't easy, but after the group went through a couple of Zoom-based training sessions, it was sold on the ParentSquare platform. 
"ParentSquare ended up being extremely easy for them to use, so the platform's adoption rate was quick," said Weinrich. "Our athletic coaches and trainers really liked the idea of just how secure the platform was, both for staff and students." 
Those users also like how they can now create posts right from their phones, and how parents and students get instant notifications about those posts. "It gave them a lot of extra communication layers than what they had when they used Twitter or basic text," said Weinrich.
Making Life Easier

To date, Rockwood School District's teachers, coaches and administrators have attained a high contactability rate of 99.7% with ParentSquare. Reflecting on the district's previous, fragmented way of handling school-home communications, Weinrich said ParentSquare has vastly improved and streamlined this core activity.
"ParentSquare certainly makes my life easier, and it also makes life easier for everyone in our department, plus all of our staff and teachers," he added. "It was also one of the most trouble-free technology implementations I've ever done and ParentSquare is the best company I've ever worked with."
Bring ParentSquare to your district or school