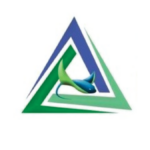 Sterling Montessori Streamlines Communications with ParentSquare
Sterling Montessori Academy & Charter School (NC)
Challenges & Goals

Replace a fragmented approach to school-home communications

Get everyone working from the same platform and using the same technology

Reach the 20% of our school families that are multilingual 

Develop a more cohesive brand for the school as a whole
Up until 2021, Sterling Montessori used a legacy mass notification platform for its school-to-home communications. "The system was cumbersome and difficult to use, and teachers didn't want to use it for their own communications," said Stephanie Deming, Development Manager for the 700-student Academy and Public Charter school. 
To "fill in" where the other platform left off, teachers and administrators were using email, text and their own websites to manage their communications. "It was very disjointed," Deming said. Ready for a change, the school began looking for a platform that could serve as a centralized repository for "closed" community communications (e.g., calendars, files and classroom information) not meant for public view.
First, the school put together a stakeholder task force that included administrators and teachers who would be using the new platform. Together, they considered the various different features and functions of communication tools like Dojo and ParentSquare, the latter of which was ultimately selected by the task force.
Deming said the task force was primarily focused on features, cost and the technology itself. It also needed a platform that would support the 20% or so multi-language families that attended the school. "We wanted an interface that would be easy to understand," Deming added. "We got rid of our legacy solution, which was quite expensive, in 2021 and replaced it with the ParentSquare." 
Giving it a Sterling Flare
A user-friendly platform designed to facilitate and automate communication between preK-12 educators and families, ParentSquare was easy to integrate into Sterling Montessori's PK3-8th grade community. Deming said she especially appreciates how simple the platform is to use and glad that she didn't have to "reinvent the wheel" in order to get everyone trained on and using the unified school-home communication platform.
"Even the introductory letter was already written; I just had to edit it some to give it a Sterling flare," she explained. New users were directed to ParentSquare's help files, PowerPoint presentation and videos for additional help. "ParentSquare's
materials provided the exact information that users were asking for, so I was really appreciative of that."
Using ParentSquare, Deming has also been able to personalize and customize the "look and feel" of Sterling Montessori's outward-facing presentations, which previously were incohesive and a bit disjointed. Working closely with Communications Manager Brittany Long, she's been able to build the school's brand from the development perspective. 
"ParentSquare really helped from a communications perspective, as well," Deming explained. "There's consistency in everything we send out now." For example, she uses templates to create weekly messaging and other communications. That way, everybody knows exactly where to find the information that they're looking for. 
"Parents know that those messages come out on Fridays, and they know that at the bottom, they'll find what's coming up during the next week," Deming added. "This not only helps establish trust, but it also contributes to
our branding effort."  
"ParentSquare's materials provided the exact information that users were asking for, so I was really appreciative of that. Even the introductory letter was already written; I just had to edit it some to give it a Sterling flare."

Stephanie Deming
Sterling Montessori Academy & Charter School Development Manager
Keeping Families Engaged
For the 2023-24 school year, Sterling Montessori filled 80 seats with new students, with 30 of those students coming after the school year started. Once those new students are entered into the school's student information system (SIS), the data is synced right into ParentSquare. From there, Long can easily see when messages are opened, if any issues occurred (e.g., an incorrect email address) and then quickly troubleshoot the problem.
These fast actions help ward off any uncertainty or frustrations that may happen when someone doesn't get the information they need. "With social media and Facebook Pages, there can be a lot of vitriol that happens when people are upset about things," Long explained. "But we know that in ParentSquare, it's a closed community that's populated with accurate information."
Deming pays attention to teacher use of the ParentSquare platform and said that some use it more than others, depending mainly on their comfort level with technology and how much correspondence they send out.
"Some teachers send messages out once a month and others use it more regularly," said Deming. "Usage really just depends on their individual personalities."
Currently, Sterling Montessori has 94% contactability with its families, 40% of whom log into the application itself to retrieve, read and respond to messages. The rest use the ParentSquare mobile app as an interactive communication tool.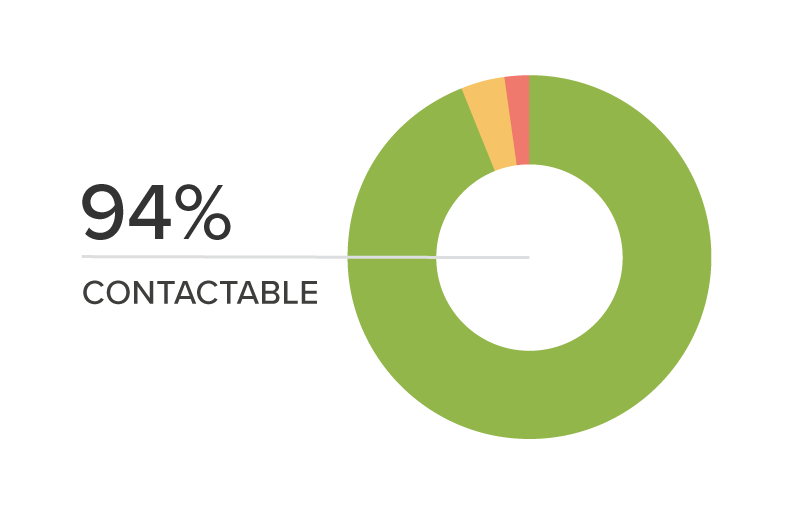 Worth Every Penny
Every time Long has reached out to support at ParentSquare, the company has been extremely responsive and helpful. "They fixed a couple things that were my errors and also added some of our suggestions to their list of upcoming features," said Long, who sees ParentSquare as a worthwhile, long-term investment for Sterling Montessori.
"It's very much worth every penny that we've invested in it," said Long. She'd like to see the school start using more native ParentSquare features in the near future, including its form approval capabilities and a volunteer signup feature. And while the school is already using the platform's permission form management capability, it may also begin processing monetary transactions through ParentSquare. 
"There's certainly an opportunity to grow with ParentSquare," said Deming, who envisions having a single repository for all of those activities right in the platform at some point. "I just like the idea of having everything under one umbrella. It just makes it so you're not ever having to ask, 'Now where was that again?'"
Bring ParentSquare to your district or school