Download Our Best Practice Guide "Five Takeaways for Post-Pandemic District Technology Practices"
For many K-12 districts, the role of technology took a major step forward during the pandemic. Now that districts are shifting back to hybrid and in-person learning, what technology practices will remain for the long haul?
We spoke with K-12 technology leaders and put together a guide that focuses on five key takeaways for post-pandemic district technology practices.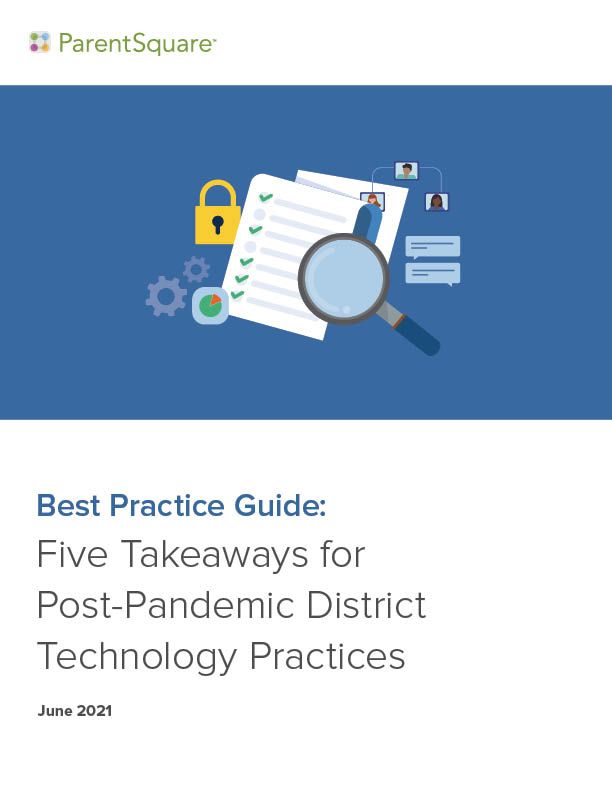 In this best practices guide, you'll learn:
How technology advanced during the pandemic and what is worth keeping
How technology leaders roles have permanently changed
Why cybersecurity is more important that ever before
How data and oversight enables strong school-home communications
Why technology must meet every parent's communications needs
At ParentSquare, we're committed to your privacy. We use the information you provide in this form to contact you about scheduling a demo and other relevant content, products, and services offered by ParentSquare.