ParentSquare Acquires Gabbart and Launches Smart Sites
ParentSquare has acquired Gabbart Communications! With the acquisition, ParentSquare provides K-12 schools and districts with expanded offerings to elevate family and community engagement experiences, including the ParentSquare platform's new integrated school website module, Smart Sites. Read the full press release here.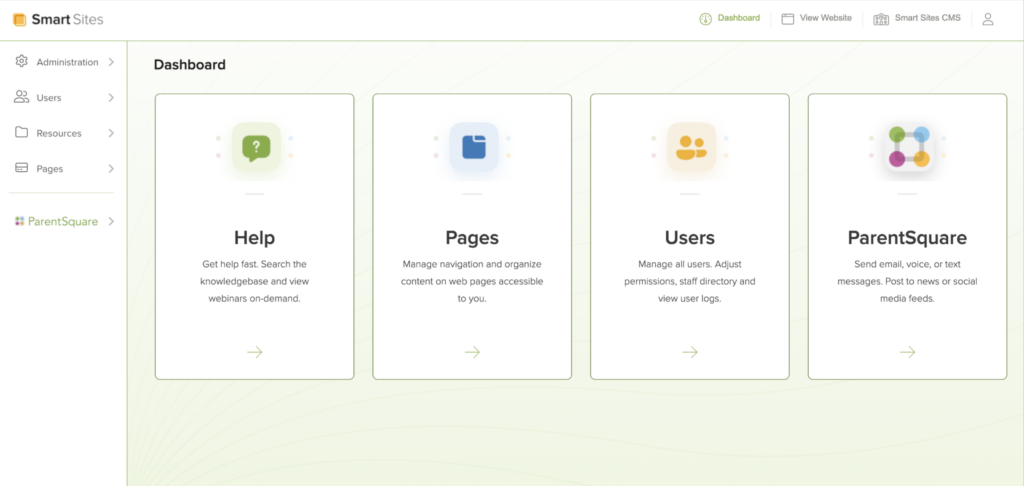 Manage content even from a mobile phone with our modern, intuitive school website tool. Users without any technical expertise can make website changes quickly and easily—with no coding or html skills required.
The website tool integrates with ParentSquare's family engagement platform, creating a single platform for all communications. Publish media-rich posts and urgent alerts to multiple channels simultaneously, including website pages, social media, email, app, sms and voice.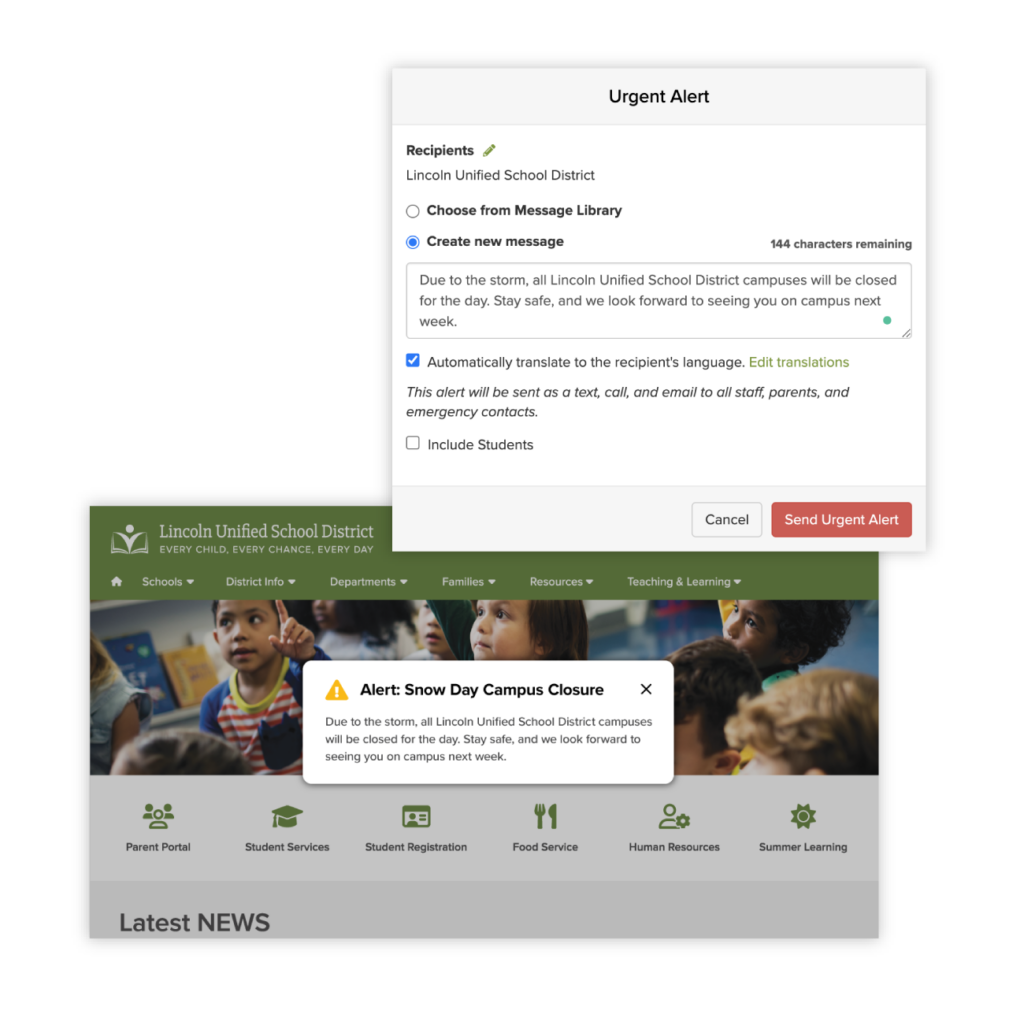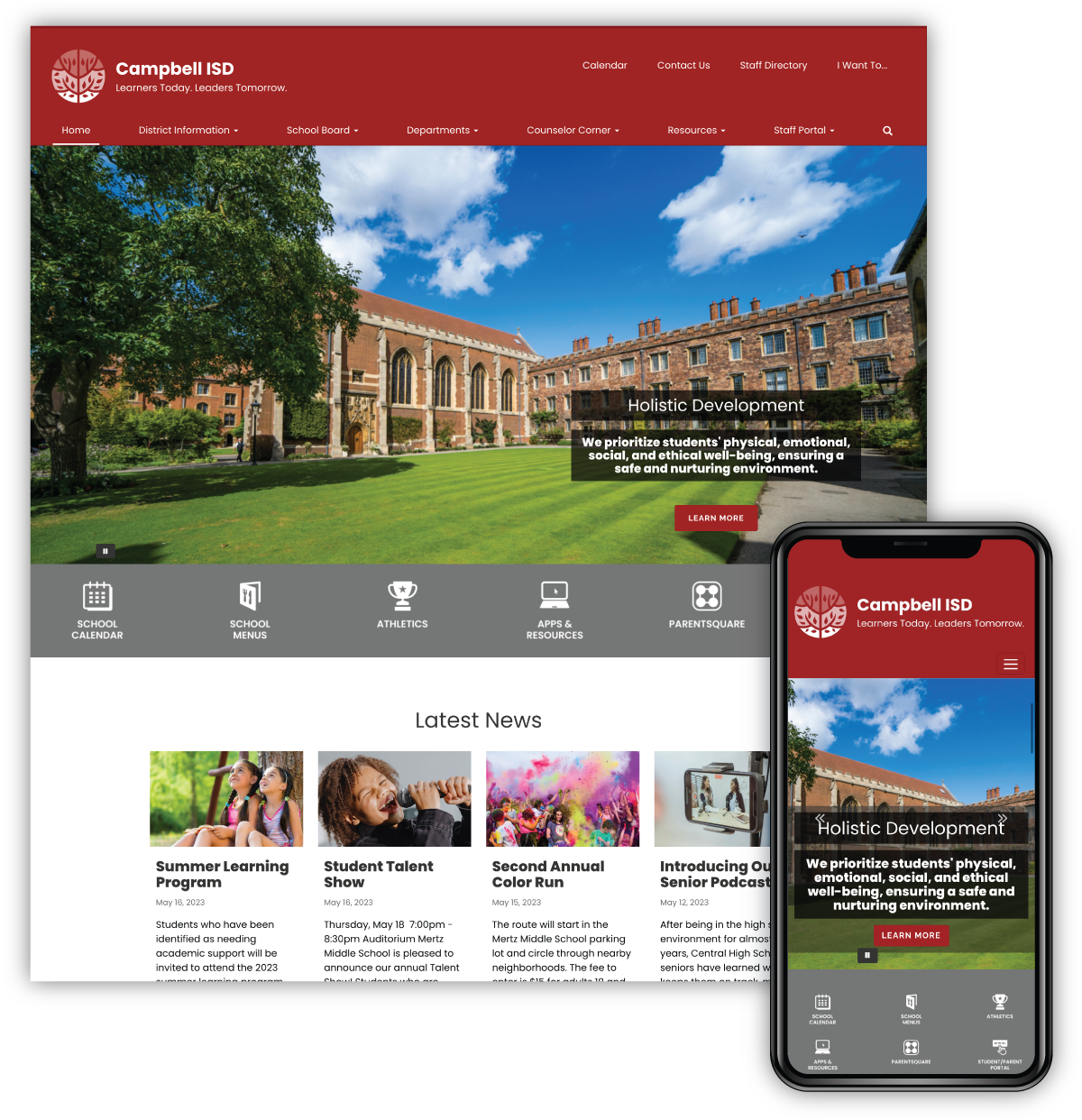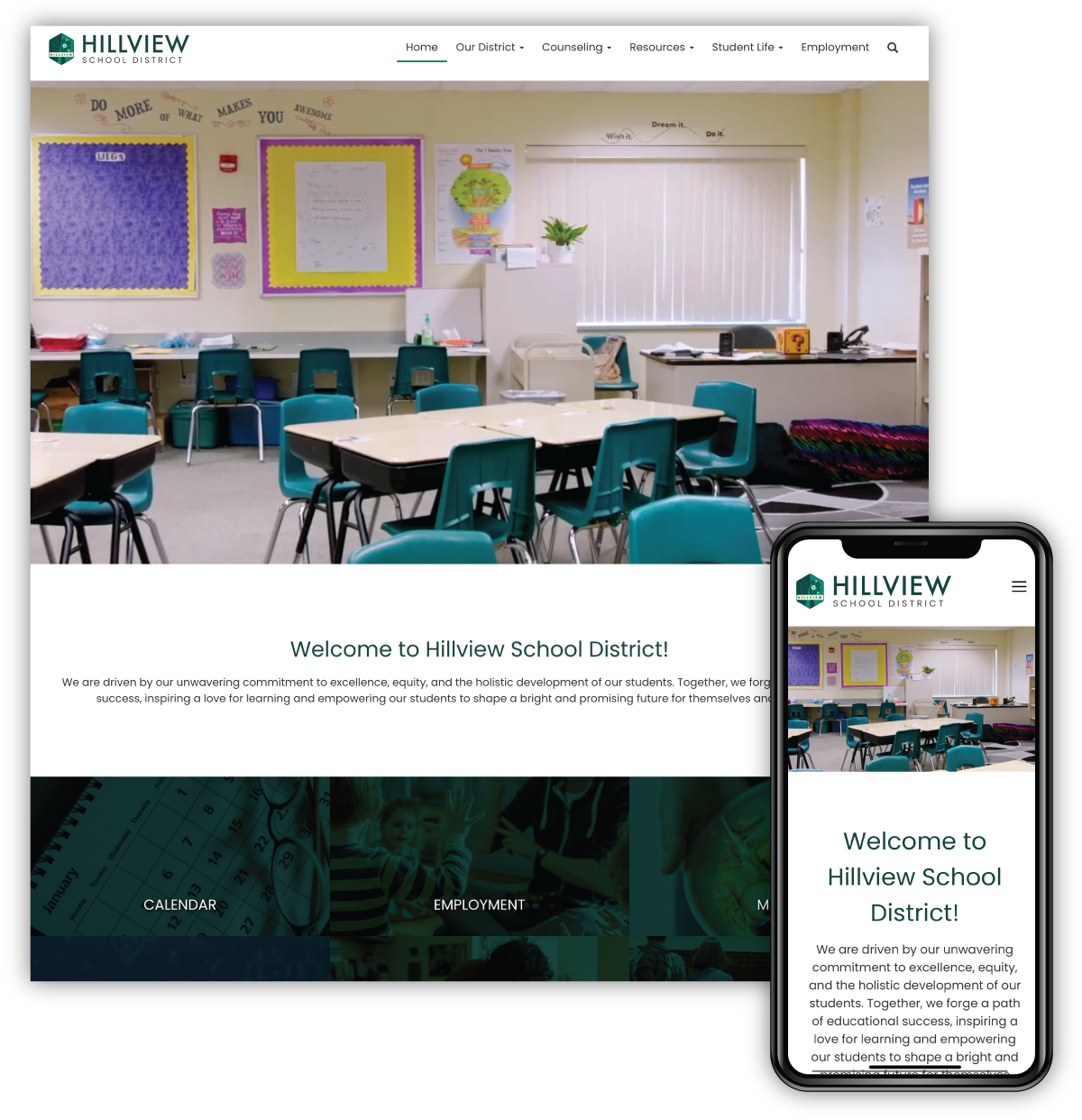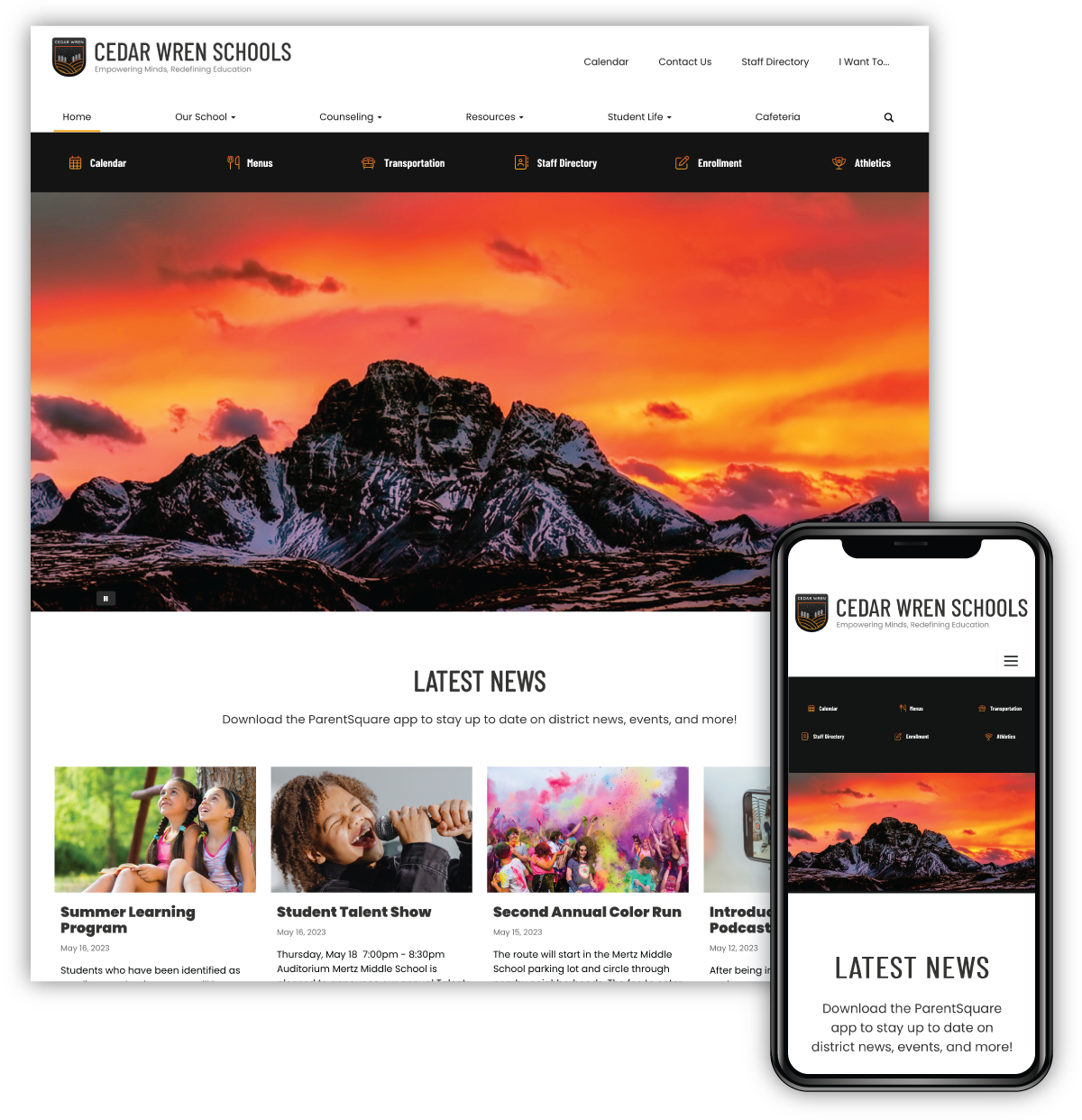 Built specifically to meet the needs of K12, select from flexible designs that will showcase your school and district's unique brand. Easily maintain a beautiful website that sets you apart and engages families, staff, students and your community.
User rights can be assigned by role or individually, allowing complete control over website and messaging permissions. Manage admin user rights through one interface for everything, including content assets, web pages and messaging.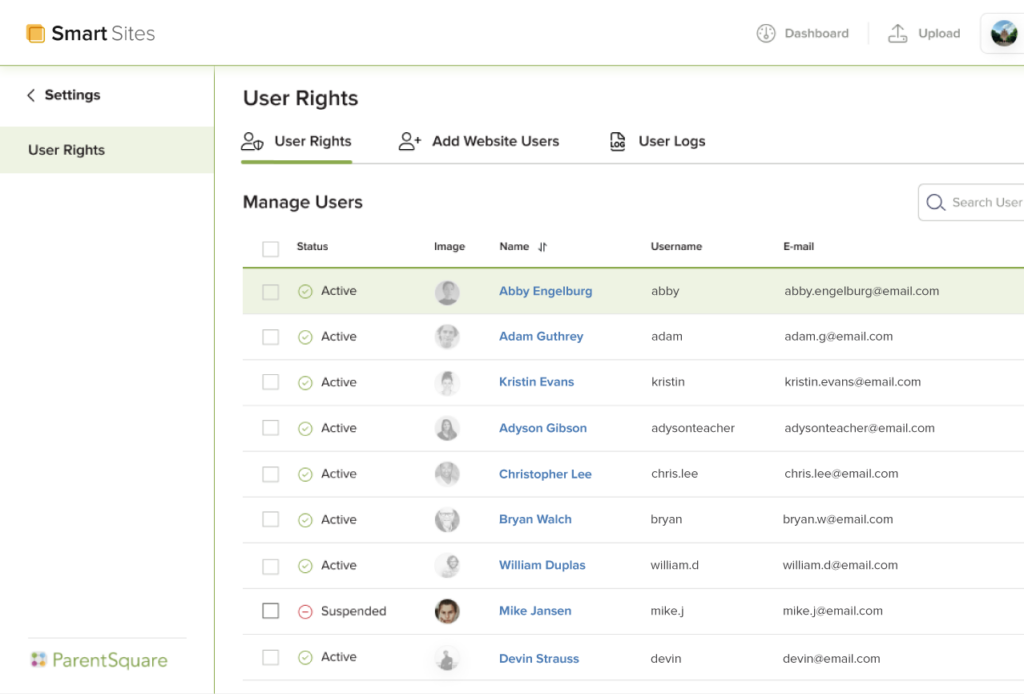 "Parents now expect to engage with us where and how they prefer, so having the first truly integrated website and communications solution at our fingertips will save our staff a great deal of time and boost our school-community relationships."
Hector Perez
Assistant Superintendent of Technology
United ISD (TX)
"Parents now expect to engage with us where and how they prefer, so having the first truly integrated website and communications solution at our fingertips will save our staff a great deal of time and boost our school-community relationships."
Hector Perez
Assistant Superintendent of Technology
United ISD (TX)