MSD Wayne Township Increases Community Involvement
by Unifying School-to-Home Communications
Case Study: MSD Wayne Township
Challenges
MSD Wayne Township wanted to improve their ability to reach families in their community, in a way that was easier for parents, teachers and schools.
70+ Languages, 60+ Countries
Serving approximately 5,000 families with English as a second language, MSD Wayne Township needed a way to enable 2-way communication with parents in their preferred language, so there were no barriers to their involvement in their students' school life.
Resource Intensive
Having diverse messaging systems took up time and energy for staff and teachers, learning how and when to use them and keeping parent information up to date. The district used SchoolMessenger for mass notifications (i.e. early dismissal, site threats) as well as a custom mobile app, social media channels, email, print mailings and websites. Teachers and Schools used additional tools for classroom communications such as Remind and Dojo which required senders to keep contact information up to date.
Complexity for Parents
The district's strong commitment to involving their parent community had resulted in many apps, tools, and platforms. It was challenging for parents to set everything up and then remember where to go find what kind of information. There was a constant learning curve.
Difficulty Measuring Engagement
With multiple messaging systems managed at different levels, there was no way for the District or schools to gauge overall parent engagement, or understand which families were out of the loop.
"ParentSquare checked all the boxes and then some. We couldn't be more pleased with the results."

Pete Just
Chief Operations & Technology Officer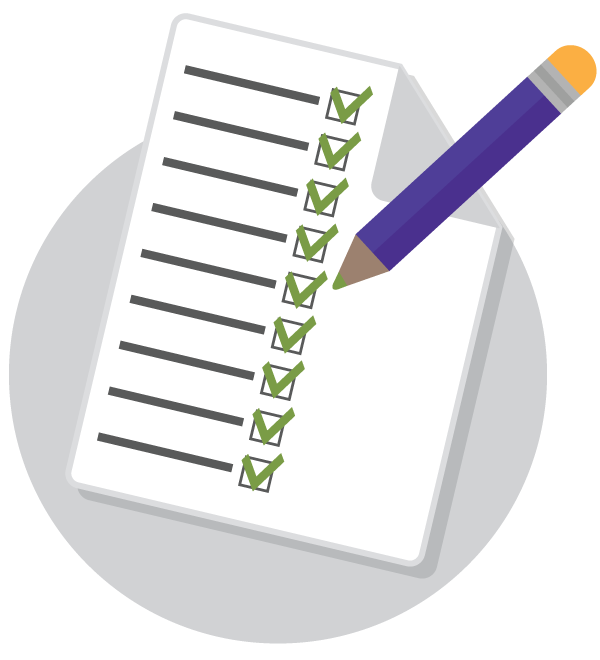 Solution
The district selected ParentSquare to provide a cost-effective, user-friendly solution for all MSD Wayne Township staff, parents and teachers. ParentSquare provided MSD Wayne Township with an online platform and a mobile app supporting 2-way, multi-language communication from the District Superintendent level, all the way down to the classroom.
Integration with their Student Information System Skyward reduces administrative overhead, as parent contact information is automatically kept up to date.

Creating multi-language versions of messages takes a few minutes, and messages are sent to parents in their preferred language.
MSD Wayne Township can continuously monitor what percentage of parents are contactable. Real-time dashboards and reports provided unprecedented insights into how parents were receiving and interacting with communications, drilling all the way down to individual messages and preferred channels.
Teachers and staff save time and energy by using the same platform for parent communication, whether they are sending out emergency notices, booking parent-teacher conferences, gathering permission slips, sourcing volunteers, etc.
"The more involved we get our parents, the stronger a community and a school district we are. The two-way communication sparked by our move to ParentSquare is creating an entirely new level of parent engagement."

Pete Just
Chief Operations & Technology Officer
Results
MSD Wayne Township has embraced ParentSquare, from the Superintendent to the building administrators and classroom teachers. Here are a few of the improvements they've experienced.
98% parent contactability across the district.
Even measuring contactability before ParentSquare was difficult. After syncing their SIS with ParentSquare, it was easy for schools to identify invalid emails and phone numbers for parents and take action. 
Increased parent-teacher interaction.
Thelma Webb, Systems Database Manager at MSD Wayne Township, observed that teacher-to-parent communications increased right from the beginning, as the ParentSquare platform was easy to use.
100%-200% increase in English learner parent participation at school orientation.
Every year, the Language Assistance Program (LAP) organizes parent orientations for new English Learner families. This past year, after using ParentSquare to communicate in families' preferred language, William Esquivel, LAP Parent Liaison, was excited to report that parent attendance more than doubled – and sometimes tripled – for all schools across the district.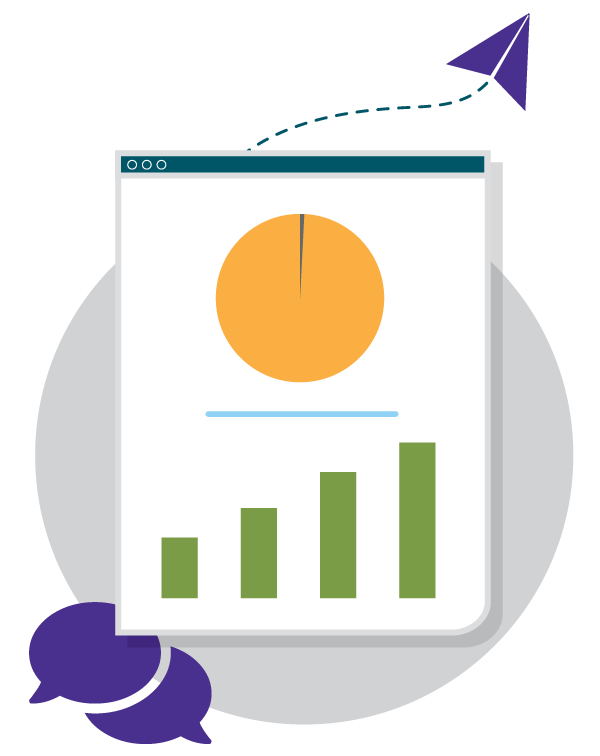 "Teachers are telling me it's increased the amount of communication back from parents as well, due to faster response times. Instead of being one of dozens of emails in a teacher's inbox, parent queries stand out in ParentSquare and teachers can answer easily from there."

Thelma Webb
Systems Database Manager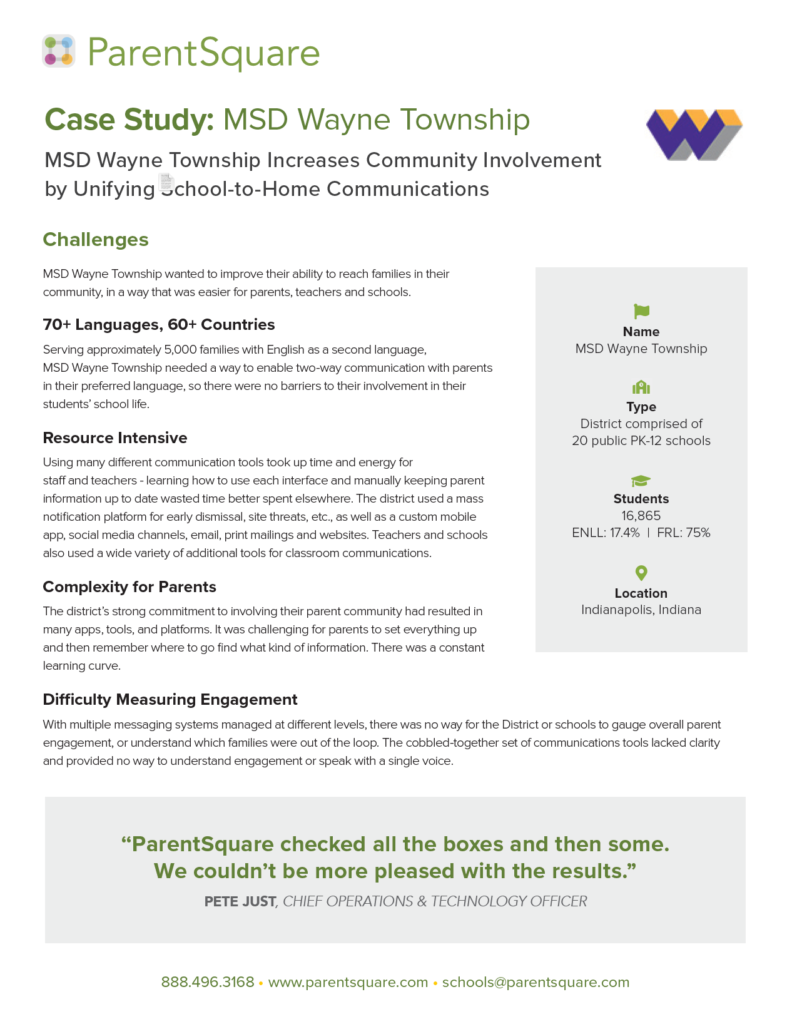 Enter your email address below to download a PDF of the case study.