Don't miss our early bird pricing! Register before Aug. 18th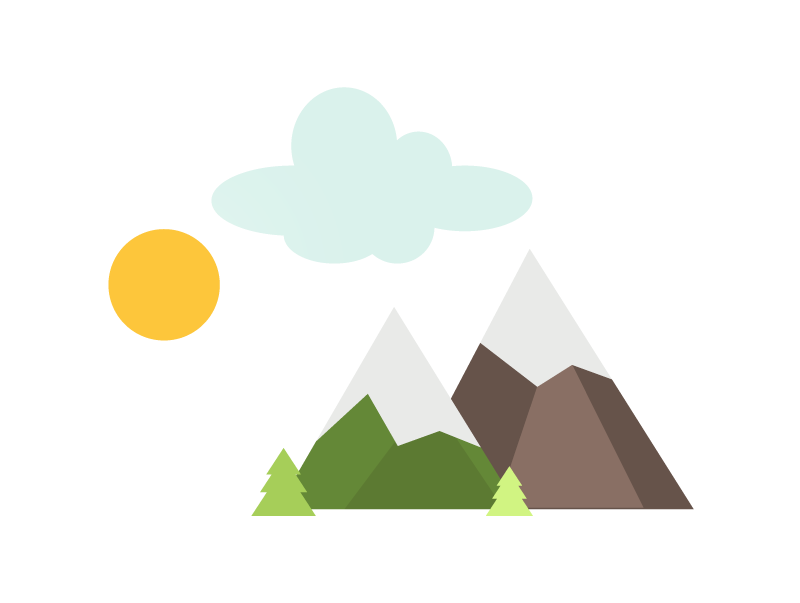 Are you a school or district professional passionate about school-home communications, family engagement and community involvement? If so, we have some exciting news for you! We are thrilled to announce the inaugural national ParentSquare user conference: SquareCamp, taking place on October 10-11 at the Ontario Convention Center in Ontario, California.
Who should attend?
SquareCamp is the ultimate gathering for anyone using ParentSquare at their school or district, as well as those enthusiastic about enhancing school-home communications, staff interactions and community engagement. We invite superintendents, assistant superintendents, principals, chief technology officers, IT staff, teachers and other communications leaders to join us for this exciting event.
What to expect
SquareCamp is an event designed to empower and equip attendees with valuable knowledge, insights and skills related to the ParentSquare platform and overall district communication and engagement. Throughout the conference, you will have the opportunity to:
Learn: Discover new features and re-explore existing ones of the ParentSquare school-home communications platform. Build confidence in using ParentSquare's full range of features to maximize the benefits for your school or district.
Network: Connect with other education professionals, ParentSquare staff and industry experts to exchange best practices and innovative ideas. You'll gain valuable insights and inspiration to take back to your district.
Engage: Engage in meaningful conversations and learning opportunities to promote fresh ideas and strategies for effective family engagement in your district.
Lead: Become a leader in your district's family engagement initiatives by sharing your newfound knowledge and insights with others. Empower your community and make a lasting impact.
Keynote speakers
We are honored to have exceptional keynote speakers each morning at SquareCamp who are leaders in the field of education technology and family engagement:
The ParentSquare Journey
ParentSquare Founder and President Anupama Vaid and ParentSquare Co-Founder and CEO Sohit Wadhwa
Anupama and Sohit have been at the forefront of revolutionizing school-home communications, and their vision and leadership have been instrumental in the success of ParentSquare. In this session, learn about their journey creating ParentSquare when their son started Kindergarten out of a need to have a unified family engagement solution for their children's school.
Changing the Narrative
Fall Creek School District Superintendent Joe Sanfelippo (WI)
Joe is a renowned figure in the education community and will share his experiences and tips on fostering strong family engagement in schools. In this session, he will discuss the importance of telling the real story of schools to create a narrative that builds culture and gives everyone in your community an identity.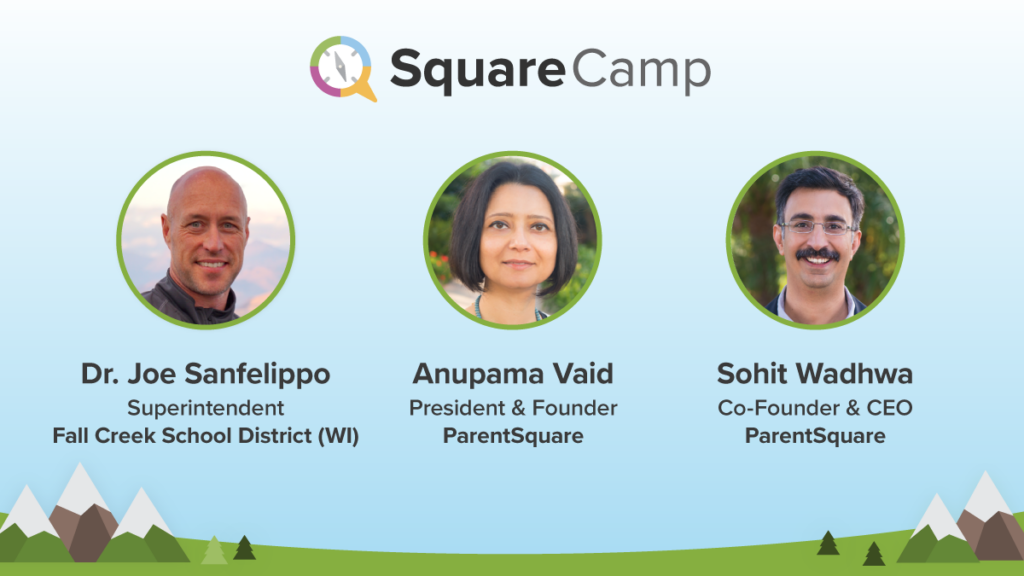 Conference sessions
SquareCamp offers a diverse range of sessions to cater to your specific needs and interests. Whether you want to improve your use of ParentSquare features, learn about new functionalities, or gain insights into best practices in district communication, we have you covered with over 60 sessions to attend throughout the conference! Attendees will leave SquareCamp equipped with practical skills and knowledge to enhance engagement and communication efforts in their districts. Join us for these exciting sessions and more:
Enhancing your school brand: Join Founder Anupama Vaid and Chief Strategy and Marketing Officer Dr. Chad Stevens as they discuss positive ways to build your brand and pride in your district using ParentSquare.
Unleash the hidden potential: Discovering the hidden features you never knew existed! Prepare to be amazed as we uncover the hidden potential of ParentSquare's tools and functionalities that are often underutilized. During this session, ParentSquare Engagement Manager Joel Adkins will explore the lesser-known features of ParentSquare, unveiling their capabilities and showcasing their untapped potential.
Sit down with technology directors and communications leaders: How do you work together to improve student success? ParentSquare's Chief Strategy and Marketing Officer Dr. Chad Stevens will lead a panel discussion with technology directors and communications leaders from California districts to learn how they support each other and make a larger impact on their school communities together.
Kickstart creativity with Canva in ParentSquare: Join Canva Learning Consultant Amy DeLair to learn how to unlock your creativity and elevate your ParentSquare communications with Canva for Education. Discover how Canva can transform your messaging as you visually engage your audience and easily brand your school community, classroom and events.
Why do you need Smart Sites? As we continue promoting the importance of family engagement and discuss best practices in an overall communication plan, it's important to consider how your CMS can help you tell your district's story. Join this session to learn more about how an integrated website best serves your community!
Registration
Registration for SquareCamp is now open, and we encourage you to take advantage of the early bird registration available until August 18. Registration includes keynote sessions, multiple breakout streams, 11 breakout session blocks with over 60 sessions to choose from, networking opportunities, and more!
SquareCamp promises to be an unforgettable experience, filled with discovery, learning, networking and inspiration. Join us at the Ontario Convention Center on October 10-11 for this exciting event. Together, we can make family engagement and communication efforts even better! To register and find more information about SquareCamp, visit our website. We look forward to welcoming you to SquareCamp and celebrating the power of effective school-home communications with ParentSquare!