Recently, ParentSquare released a best practice guide to help schools take family engagement to the next level. The guide, From Theory to Practice: Measure and Enhance Your Family Engagement for Student Success, focuses on the importance of engagement and how schools can track and improve family engagement.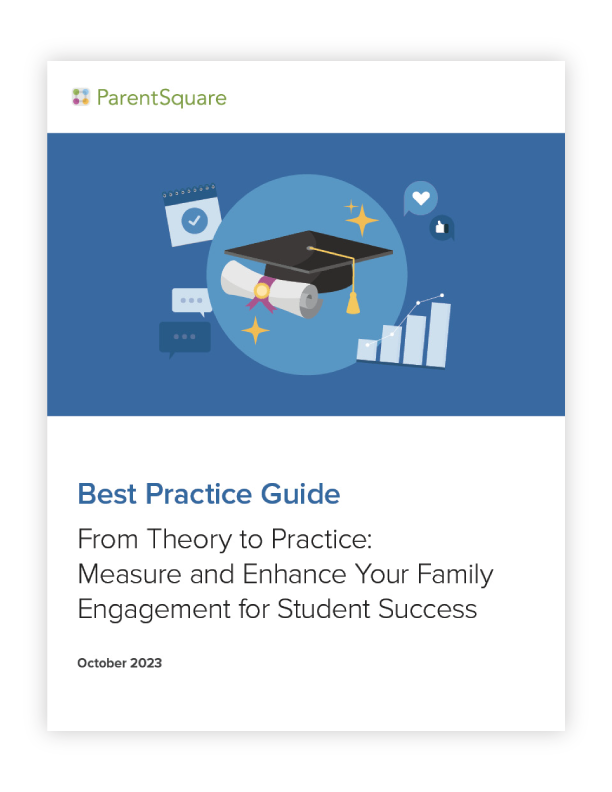 To connect this guide with real-world examples of family engagement using ParentSquare, we hosted a panel discussion with school communications leaders who use the platform in their own districts. In this webinar, ParentSquare's Dr. Chad Stevens had a conversation with Michael Garcia and Maiyer Vang to discuss the power of an effective family engagement strategy.
What is family engagement and why does it matter?
Family engagement is a key factor to student educational success. Research consistently shows that the active involvement of families in a child's learning is the number one predictor of their academic achievement and long-term success.
When schools successfully engage families, they are helping to build a strong support system for students, embrace holistic student development, and positively impact students' long-term success and future prospects. An engaged school community also enhances student academic performance, attendance and behavior, which can help to bridge the achievement gap that often exists among students from different socioeconomic backgrounds.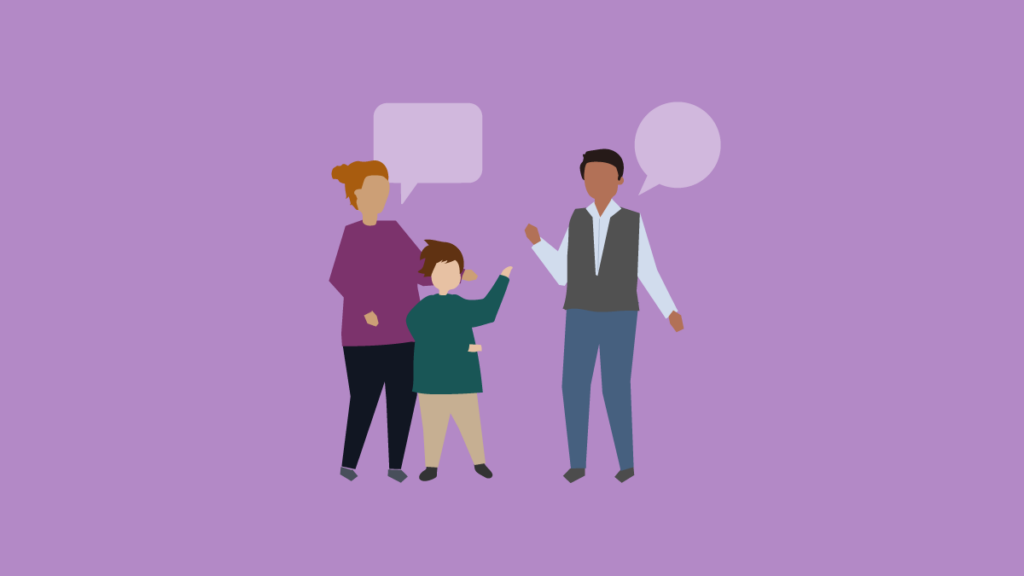 In today's fast-paced and technology-driven world, family engagement is more important than ever. However, barriers to communication and engagement such as familial, economic and generational gaps make it challenging for educators to connect with families. This is why it's so critical for schools to put parent and guardian engagement at the forefront of their initiatives.
What is the difference between family engagement and communication?
Communication and engagement are often associated, but there are nuances that make them distinctly different. Communication focuses on how, what and who you are sharing information with. Engagement is about listening and understanding the active response and feedback to communications.
From Vang's perspective, family engagement is providing families access to their children's learning and ensuring that families are valued and respected. Engagement involves giving families a voice in a two-way dialogue, while communication is just providing information to families.
Garcia echoed this sentiment, adding that technology has transformed engagement, giving schools many platforms to utilize in sharing communications with families. Now, families have options for how they interact with communications, allowing them to decide how they will engage with their child's learning.
Why does family engagement matter to you?
Family engagement is clearly a crucial part of student success, making it an important focus for all schools. However, the importance of family engagement is different for each individual school communications professional. During our webinar discussion, Dr. Stevens asked our panelists what makes family engagement uniquely important to them.
For Garcia, engagement always comes down to working as a team. Teachers, staff and families should all be an active part of student learning, so it's important for schools to support parents and guardians by giving them access to opportunities to get engaged and involved.
Maiyer said that engagement is personally important to her as an English learner for life, whose family moved to the U.S. as refugees. She has seen firsthand how challenging it can be for immigrant families to access the resources they need for their children, and family engagement initiatives can make it easier for families to navigate the education system.
Using the right tactics to engage families
Every district is going to have different best practices for engaging families. In Maiyer's district, they focus on family learning. With a family leadership academy, her district ensures that families have a voice at the table to build leadership abilities, be a part of focus groups and decision making, and ensure their voice is heard and valued.
Garcia's district likes to focus on establishing a strong line of communication from the start, utilizing site family engagement teams to reach out to elementary school families and get them accustomed to school communication tactics early on. In this endeavor, it's important to acknowledge that some families have limitations and can only connect online, so keeping those communications consistent is key.
"Barriers to communication and engagement such as familial, economic and generational gaps make it challenging for educators to connect with families. This is why it's so critical for schools to put parent and guardian engagement at the forefront of their initiatives."
Tracking family engagement with metrics and evidence
Once you determine a strategy to engage families, it's important to measure and track what you're doing school-wide to ensure your methods are successful. This makes it possible to maintain and improve ongoing connections with all stakeholders, including hard-to-reach families, non-English speaking families and incoming families.
Garcia noted that his district uses the contactability feature on ParentSquare's dashboard to identify which families aren't connected. District communications leaders can then collaborate with the family engagement team to figure out exactly why families aren't connected and determine how to contact these families going forward.
In Maiyer's district, an annual districtwide climate culture survey helps the district determine how to better support school sites. In addition, ParentSquare offers the advantage of a singular platform where families can receive information and engage with schools and districts directly.
Improving how your district connects with students' families
Maiyer said that her district's approach to improving family partnerships is multifaceted. First and foremost, districts should ensure that communications are accessible to all families in the languages they communicate most clearly. Secondly, the people facilitating the conversation should have cultural competency to connect with families and be able to embrace their diversity. Finally, districts should be intentional with family engagement. By starting with an intended outcome, districts can equip themselves to best pursue engagement from families.
Garcia's district likes to pinpoint why families are not engaged in order to determine how to improve their connection with families. District leaders can attend school site meetings and talk with families to see if they feel connected, and if not, find out why. Additionally, getting feedback from students is powerful, as they offer a unique perspective on how their families are connecting to their schools.
ParentSquare offers districts a variety of tools and resources to improve family engagement. By utilizing metrics and evidence, schools can cater their communications to best reach families and their community. Read the ParentSquare guide to discover more strategies to build partnerships in your district: From Theory to Practice: Measure and Enhance Your Family Engagement for Student Success
This conversation opened up a valuable dialogue on how schools and districts can leverage parent engagement to unlock student success. We thank our panelists for offering their unique perspectives and sharing their own experiences in their districts. To view the conversation in its entirety, check out the webinar recording here.