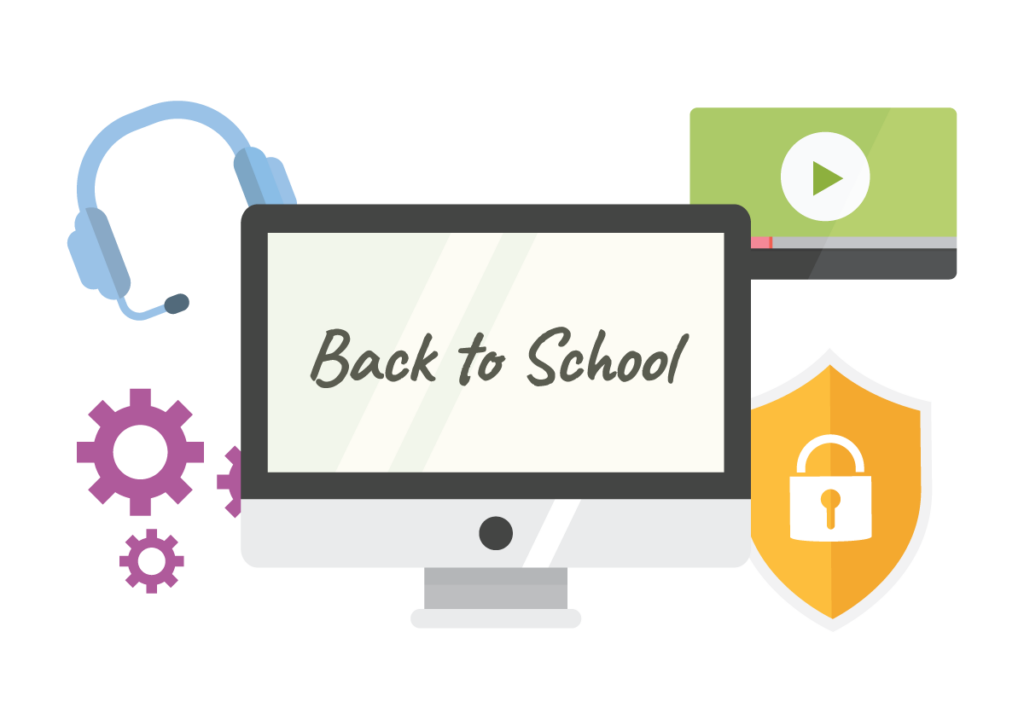 As we close the 2022-2023 school year, many educators are already looking forward to next year and preparing for success. For school technology leaders, summer is always a busy time with device refurbishment, hardware repairs and new installations. As the role of technology in education becomes increasingly critical, it is essential to annually review your school district's technology initiatives. In this blog, we will provide valuable tips and strategies to help you navigate the challenges and maximize the success of technology for the upcoming academic year.
1. Assess and update technology infrastructure
Conduct a thorough assessment of your district's technology infrastructure, including hardware, software, networking and internet connectivity. Identify areas that require updates, upgrades or replacements. Ensure that your systems are capable of handling the increased demands of technology integration in classrooms. Work with IT staff to address any infrastructure challenges before the school year begins.
2. Collaborate to find necessary funding
Upgrades and replacements require funding, but you don't have to do it alone. Collaborate with school business officials to identify funding opportunities and apply. While deadlines vary, summer is a great time to research your funding possibilities. To help, we've created a blog that breaks down ESSA federal funding and another that features our friends from Cherokee County School District (GA) sharing their experience with funding.
3. Develop or update your technology plan
Create or update your district's technology plan, aligning it with the district's overall educational goals. This plan should outline your vision for technology integration, professional development initiatives and budget allocations. Engage with educators, administrators and stakeholders to ensure that the plan reflects their needs and aspirations. A well-defined technology plan serves as a roadmap for implementation and fosters a consistent and purposeful approach.

ParentSquare offers a simple and quick solution to gather feedback from your district team members using a quick survey through the forms feature. Forms are easy to build and send to specific roles and/or schools within the district, as well as push out reminders to those that have yet to complete the survey.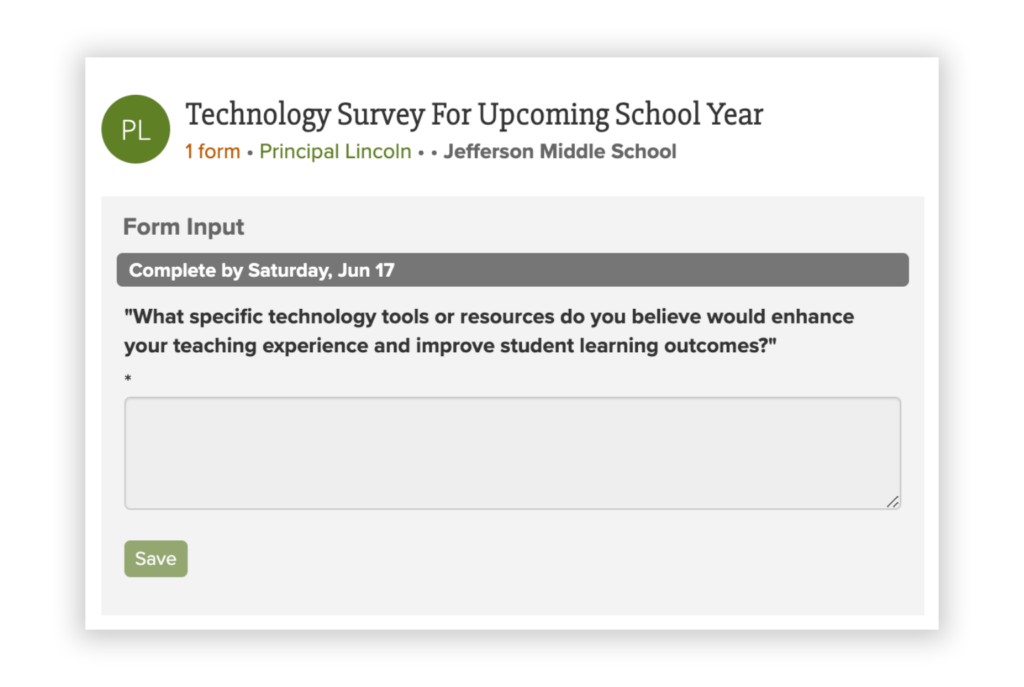 4. Provide ongoing professional development
Offer comprehensive professional development opportunities to empower teachers and staff with the necessary technology skills. Develop a professional development plan that includes workshops, training sessions and online resources tailored to address the specific needs of educators. Focus on integrating technology into instruction, utilizing learning management systems and promoting digital citizenship. Encourage collaboration among staff members to share best practices and innovative ideas.
5. Foster partnerships with vendors and IT professionals
Nurture relationships with your current technology vendors and IT professionals to leverage their expertise and support. Collaborate with them to ensure the smooth functioning of existing systems, seek recommendations for new technologies, and obtain assistance in troubleshooting issues. Regularly communicate with vendors to stay informed about updates, upgrades, and emerging trends in educational technology.

ParentSquare provides best-in-class support and training materials for everyone, including parents. Self-paced learning modules, help articles, FAQs and videos are available 24/7 to help with any needs and questions that come up. There is also live support for administrators and teachers via email, chat, phone for when questions arise that require expert attention. In addition, there are weekly live Zoom trainings and Q&A sessions, and a monthly What's New Review webinar with Q&A for all current ParentSquare customers!
"Every time that we have reached out to support for any reason from simple training to major data issues we have always received the same level of support, and issues are resolved timely. I've worked with too many vendors to count, and ParentSquare not only handles our data properly and securely but cares about our experience and makes improvements to make our jobs easier."

Information Technology Services Jason Snyder, Golden Valley Unified School District (CA)
6. Implement data privacy and security measures
Data privacy and security should be at the forefront of your technology initiatives. Implement robust measures to safeguard student and staff data, ensuring compliance with relevant regulations such as FERPA (Family Educational Rights and Privacy Act). Establish protocols for data backup, secure access controls, and regular software updates to mitigate cybersecurity risks. Educate staff and students about data privacy best practices, emphasizing the importance of responsible technology use.

ParentSquare is fully compliant with FERPA and COPPA, and are proud signatories of the Student Privacy Pledge. The confidentiality of all information collected is safeguarded by adhering to industry-leading security protocols for data transfer and storage. Click to learn more about our policies and procedures on Data Privacy and Security.
7. Establish a help desk or support system
Create a centralized help desk or support system to provide timely assistance to staff, students and families. Designate a team of knowledgeable support staff who can address technical issues, troubleshoot problems and offer guidance. Implement ticketing systems or online portals to streamline the support process and track inquiries. Regularly review support metrics to identify trends, training needs, and areas for improvement.
8. Stay current with educational technology trends
Continuously stay informed about the latest educational technology trends and innovations. Attend conferences, join professional networks and participate in webinars to expand your knowledge and stay abreast of emerging tools and practices. Engage with educators and students to gather feedback on technology needs and preferences. Being aware of current trends allows you to make informed decisions about technology integration and investment.

Sign up for ParentSquare demos to see exciting new features that we rollout year round. Or stay in the know on all things communication, tech and websites by following us on social media! We share blogs, webinars, updates and more for our education friends that can help you stay on top in your field. Find us on LinkedIn, Facebook, Twitter and Instagram.
As a school technology leader, your role is instrumental in ensuring that technology enhances the educational experience for students, teachers and staff. By following these tips and strategies, you can prepare your school district for a successful new academic year. Embrace technology as a catalyst for innovation and collaboration, and empower your educators to leverage its full potential in the pursuit of educational excellence.
---
ParentSquare is here to help you prepare for a successful school year. Learn more about these features and many more by booking a demo today!